Joshua Abrams is a math teacher that is eager to start teaching at Malden High School. Growing up in Jamaica Plains, Abrams is familiar to Boston and its surroundings. Before teaching at Malden High School, Abrams taught in Philadelphia for 6 years.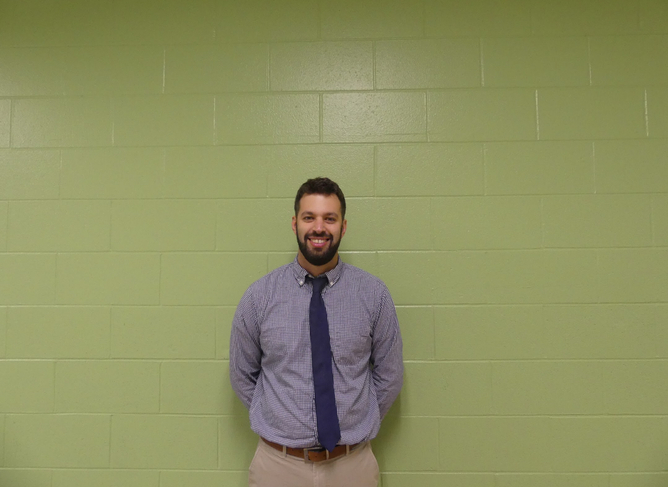 Abrams enjoys board games and sports such as basketball, volleyball, and softball. He hopes to coach junior varsity boys volleyball later on in the year. Abrams also enjoys traveling as he traveled all over the US and additionally had visited countries such as Thailand, Cambodia, Vietnam, Central America, and Colombia.
After graduating from UMass Amherst as an economics major, Abrams wanted to be a teacher because he "always liked math and also working with younger people" He adds on how he worked a whole as a camp counselor and did some tutoring which is what helped build his interest. 
From West Philadelphia, previously taught at Abrams Olney Charter High School which is a public high school located in the Olney neighborhood of Philadelphia, Pennsylvania. Previously directly controlled by the School District of Philadelphia, it is now a charter high school. He wanted to move back to Boston to be closer to family. He heard that Malden High was a really diverse school and it sparked his interest in applying to join their faculty.
Abrams likes teaching seniors as well as working with different ages of students and he finds the students respectful and helpful. "So far I like Malden High a lot because the staff is friendly and helpful and the students are putting in a pretty good effort and are very respectful." At Malden High, Abrams wants to keep improving as a teacher since he has done it for years in the past but there is still a lot of strategies to get better as a teacher and a person.
As an achievement for this year Abrams would like all his students to be well prepared for their next math course and to learn enough to be successful with their future.