The film club is a new club at the high school. The president is Siena Lee. The vice-president is Penelope Buckingham and the secretary is Emmalyn Woods. Laura Gould is the adviser of the club. Ms. Gould is a co-teacher for Math 1 and Numeracy. It is Gould's second year at Malden High School. When Gould was asked to advise this club, she knew that "the students had good intentions with filming."
The purpose of the club is to "reach out to others at Malden High and inspire others to make their own independent films." The club first started as a youtube channel and they wanted to share their videos with others.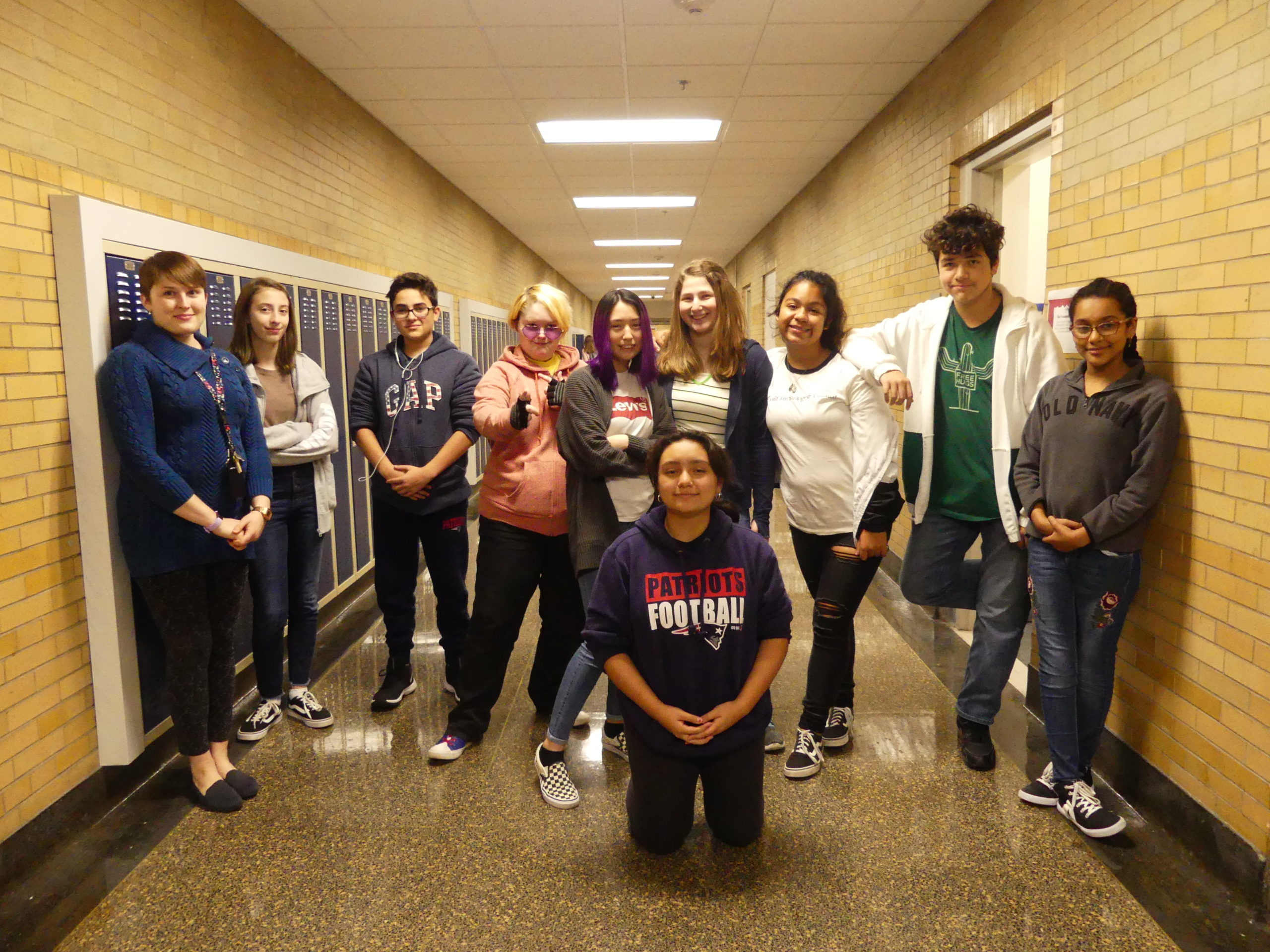 The club may be about filming but they are also building a family within each other. Woods expressed that "[they] have been getting to know each other, coming up with ideas, and figuring out what they're good at as producers." She continued to say everyone's top choice in life is helping others realize that "no work is too big when creating a production." 
The club plans on reaching out to other clubs for future ideas or collaborations. The hope and plan for the club is to get their equipment from another member's parent, but until then they will use a green screen with a phone. 
Lee and Buckingham states that they had one project they plan on doing in the meantime. The club plans on making a movie or video about Malden High and "why is it so great and diverse" for many students in the school.
Woods also explains, "You [do not] realize if [you are] good at something until [you] try it." She continued to say that "people should try to build-up their skills over time. Art makes the world a better place. Knowing how to use these things helps out in the future." 
 Lee says being in the film club is also "good for college" and it makes "[them] stand out" when applying for college.  Buckingham adds that "it shows new experiences" and "it [can help] in college for film classes.
The Film Club meets on Thursdays in Ms.Gould's room J384.