Julie Huynh also contributed to this article.
Malden High's boys soccer team has officially ended their 2019 season. Playing a total of 19 games, they finished out the season with a 3-8-2 record. The team won three home games against Boston International, Salem, and Malden Catholic. 
Senior Milton Padilla Hernandez says "one of [the team's] main focus[es] was trying to qualify for the state tournament," but this year they were "unfortunately unable to reach [that goal]." To qualify for states the team would have needed an equal or majority amount of wins compared to losses.
Overall, the season was difficult. Junior David Lombardi explains that it was a "season of injury," which left many players, including senior captains "unable to play as well." 
Initially going into the season Lombardi had also hoped for their team to "continue the same trajectory [they] have been on making it to the State Tournament." His personal goals were more based on "adjusting to the speed and style of play at the varsity level" as he was only able to play on the team last season for a shortened period at the end in the State Tournament.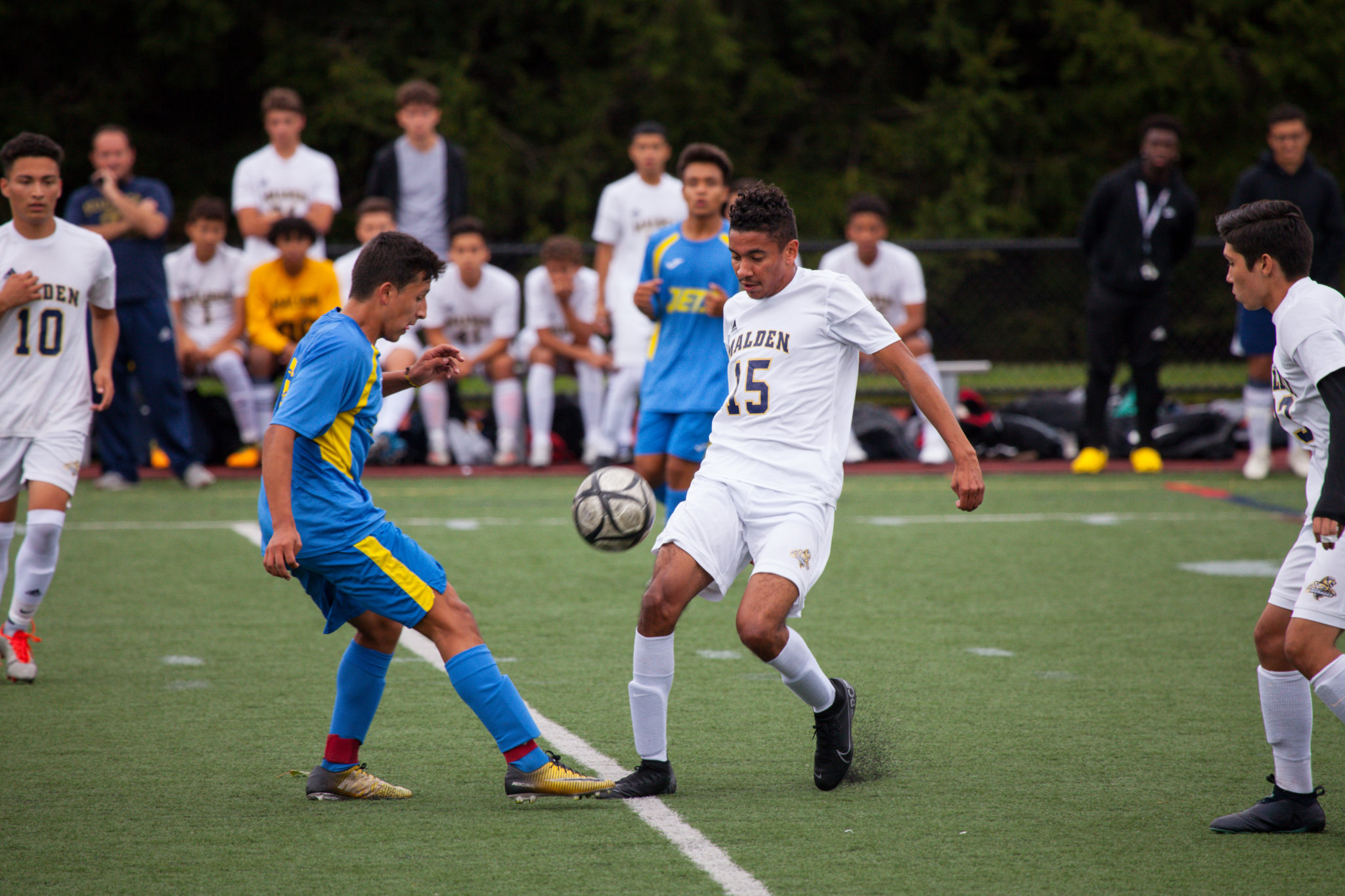 Regarding Lombardi's personal goals, the season started off pretty well for him. Unfortunately, due to an injury in the third game, he ended up missing a large portion of the season and wasn't able to return until the last six games. On the bright side, Lombardi does feel like he now has a "better feel for the speed at which the team plays." 
Lombardi added that as the season progressed, there was a "rise in morale" as the team learned to work together. He expressed that everyone was able to put the necessary effort in to improve themselves by the end of the season. 
Padilla Hernandez wishes that the team had "improved [their] teamwork" because during games their on-field chemistry "wasn't adding up and [they] weren't really playing as a team." Lombardi expressed that "it was many of [their] first times playing with one another," which made playing as a team hard.
Looking towards next season, Lombardi hopes the team can "build off the momentum [they] had at the end of this season" and make it to states. Altogether, Padilla Hernandez was pleased with the season, especially because of the group of "young talents this year who played a big role" in the season. 
Lombardi agreed with this sentiment, stating that the team will be able to "establish a strong squad that will really be able to go far next year" due to the large number of underclassmen returning to the team.
If all goes well, next season the boys soccer team will have a stronger finish with its great group of underclassmen. Padilla Hernandez is hopeful that future players will "play as a team [and] strive for greatness." Best of luck to the boys soccer team!