On Monday, November 4th 2019 after school in the Finn Gym, Unified Sports held a basketball game where Malden competed against Lynn. This was Malden's second year competing against other schools for Unified Basketball, while it was Lynn's first year competing. 
Athletics Director, Charlie Conefrey, explained that this program "forms teams of students with physical and mental disabilities as well as kids who [do not]." Malden has won four out of a possible five games they have played and Conefrey thinks this is proof that "[they] are doing really good this season."
Kathy Lutz, one of the staff on the Unified Basketball program said, "this is a league where high schools play against other high schools" since not everyone is given an "opportunity." She loves that this program gives all students a chance to be a part of something special. 82 high schools across Massachusetts take part in competing against each other. Ever since they started doing this, Lutz thinks there has been "awesome growth in this area and that Malden has been doing great."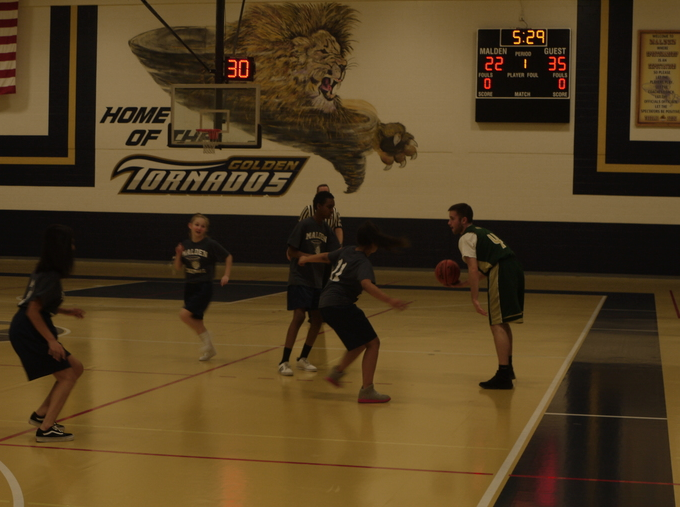 John Oteri, the superintendent of Malden Public Schools, was also present at the game that afternoon. Oteri expresses that he "loves" this program and their purpose. In the fall, Unified Sports plays basketball and in the spring, they compete in track events. 
Mayor of Malden, Gary Christenson, also attended and he sees Unified Sports as "another example of [Malden] coming together for the betterment of the community." He was also present at two of the games last year and Christenson feels as though "[he] can never get enough of it." It gives him "satisfaction" when he is with Malden High School students.
Malden experienced their first loss of 30-47 but are still performing well with more wins than losses. After all, participating in the event is not about winning or losing, but about sportsmanship and collaboration.