For more pictures from the game, click here. 
The Girls Varsity Soccer team's season is coming to a close, and although their record was 4-12-2, they put in their best efforts and fought hard on the field at every game.
The girls' last home game was on October 26th against North Reading. Unfortunately, they lost 1-6, but the game was hard-fought and the team put in a lot of effort. Sophomore goalie Olivia Donahue did particularly well and saved numerous shots.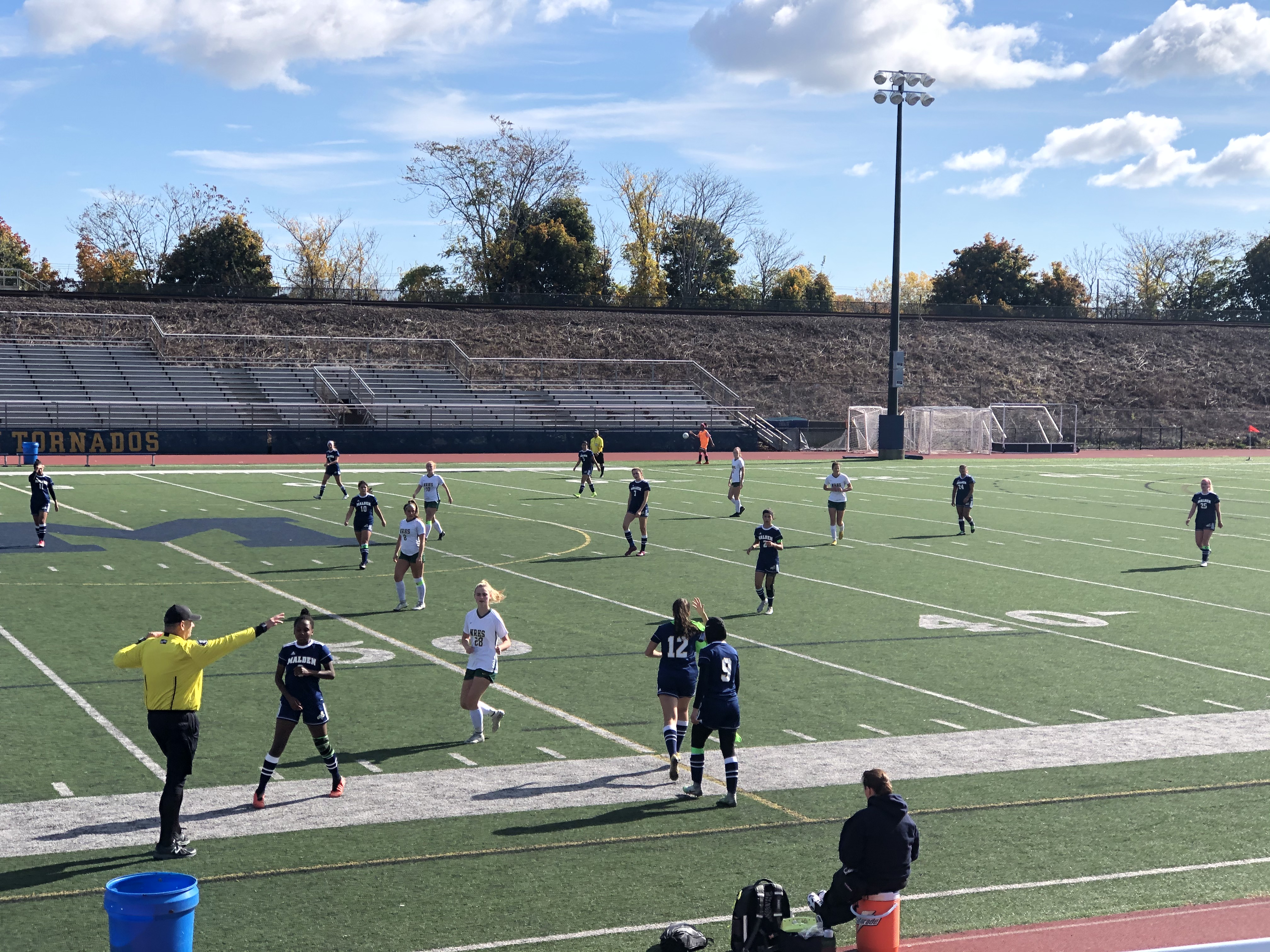 The first goal of the game was scored by North Reading. The first time they kicked it towards the goal, Donahue saved the ball and it bounced off of her, but then they shot again and made it in. Directly after, senior Rocio Mejia fought for the ball as North Reading brought it down the field for a second time, but it wasn't enough to keep them from scoring again. 
Junior Kaitlyn Mini scored Malden's only goal of the game in the first half, assisted by junior Camneilie Aristil. North Reading's goalie was really far out, giving Mini the opportunity to run in and score behind her.
The game was intense, but Malden stayed together and had some good plays. 
The girls' last game was away against Wakefield on October 29th. Although they lost, senior captain Nour Chouiki said that "[they] did pretty good and played [their] hearts out. [They could not] really do anything other than try [their] best because Wakefield was a good team."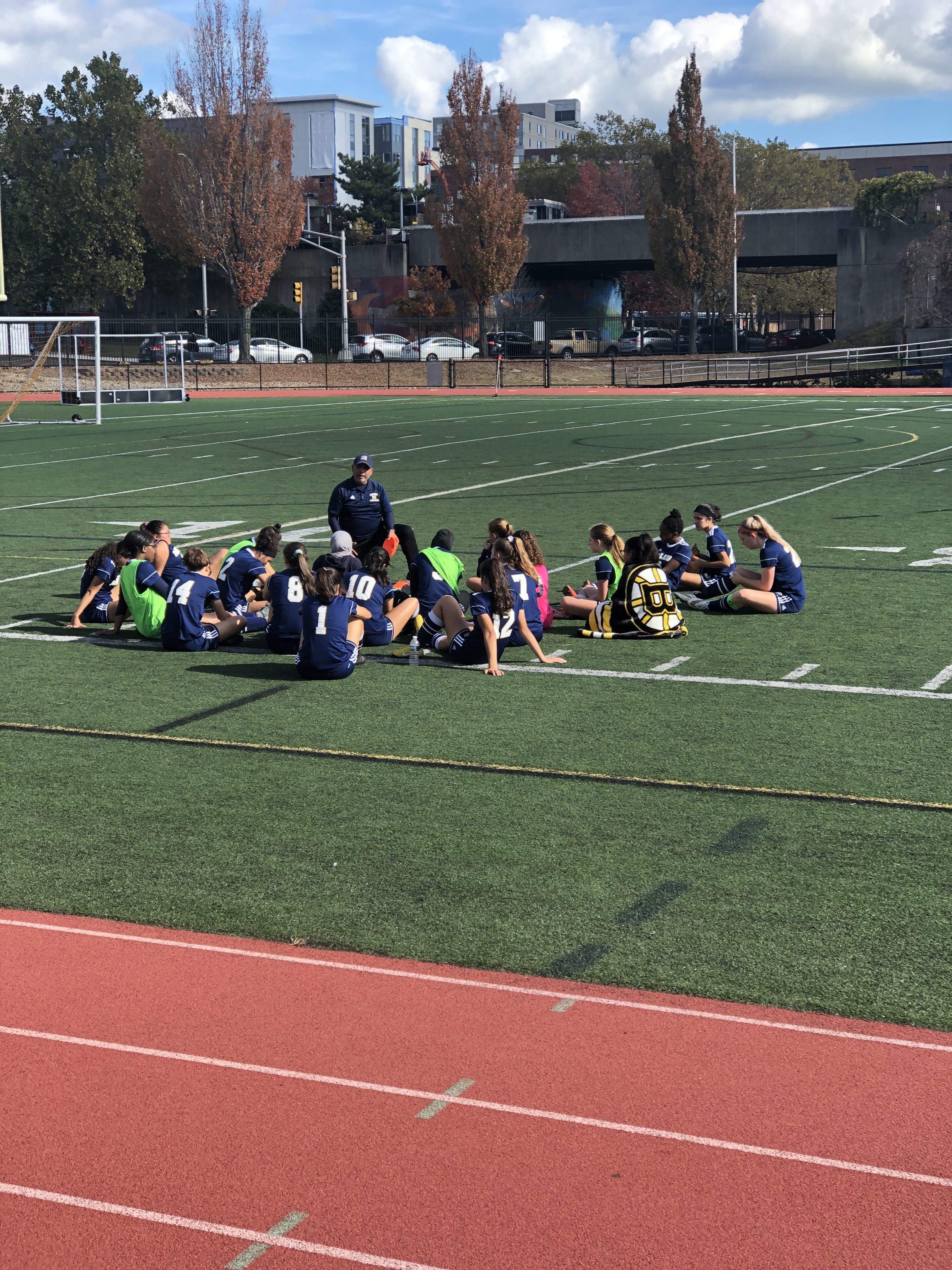 This season, Chouiki stated that "[they] helped each other get up and not be too down on [themselves]." Focusing on the positive was what kept them going throughout their games, and looking to what they could improve on.
Adding on to that, sophomore Sara Dzaferagic stated that "although the season might not have went as anticipated, [the team was] still able to stay positive."
Something Chouiki thought the team should have done better with this season is passing more during the games. She also explains that "[they could have] improved on communication," since it is important to talk with teammates on the field to ensure that everyone is on the same page. 
Junior Sarah Whitehouse agrees, as she stated that "[they have not] been winning as much as [they] would like, but it has been fun overall." 
"The season [was not] what [they] expected, but [the team] had some good wins," Chouiki concludes. 
Overall, this season was well-fought, and the team can not wait to come back together and take on the field next year.