Imagine having to contact a friend without a phone. Most people would not be able to do that. Now, people have to have their phone on them 24/7 checking who texted them or who posted on Snapchat and Instagram. 
Living without a phone is not as easy as it was during the 20th century. I'm one of the very few freshmen that do not have a phone. I know right, shocking! People ask me how I can have a social life without a phone. I respond by emphasizing that I have a social life, just without having to look at a screen all the time in order to communicate with others. 
Yes, I know I have to keep in touch with the news from all over the world but there are other pros and cons that are either considered a blessing to some or a curse to others. The pros of not having any social media is that I do not have to get involved with drama or trendy stuff that people post. I am also able to avoid talking to people who bother me during the school day, and live in the moment when seeing beautiful scenery around me without having to take a photo.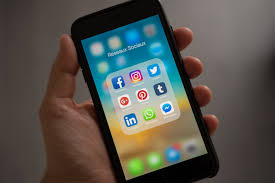 Let's talk about the cons. The first one is not being able to use my phone when I want to block out the things that are going on around me, not being able to contact my parents when I want to do something with a friend, not being able to watch Netflix on the go when I am going on a long car drive, and most importantly, not taking pictures of notes on the board at the end of class.
For someone like me who is continuing to grow up in the 21st century, I always tried to find other ways of entertaining myself when I was younger, like reading a book or coloring. I still read books and if I am really desperate I watch tv, such as "All American" on CW, but now that I am much older, it is more difficult. I definitely get looked at differently but not having a phone is not as bad as most people think.