Malden High School played against Somerville on February, 5th 2020. Malden suffered a tough loss but played hard. Malden lost by 14 points, 53 to 39. 
Senior Captain, Kaydar Alhamdani is new to Malden High School this year, but already started off as one of the captains for the Boys Varsity Basketball Team.  Alhamdani started playing basketball at ten years old. At first, he tried to play other sports, such as soccer, but did not like it, and basketball was something he was just good at. He stated that "one of [his] favorite players, Kobe Bryant, is not here with us anymore, but he is one of the reasons [he] started playing. He was so good, and [he] just liked how they played, and wanted to play like [Bryant] played." But today he has a new motivation, which is to be his best self. "[He] practice[s] everyday just so that [he] can be the best [he] can be, and just help [his] teammates."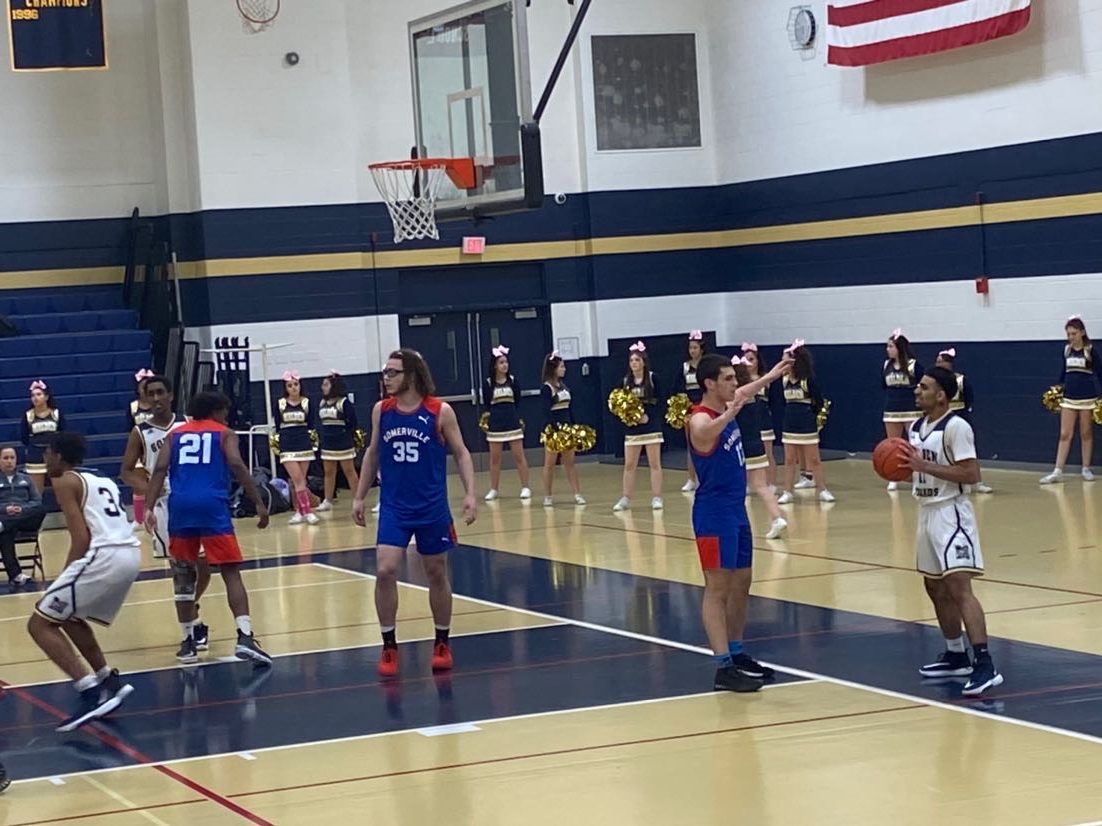 Alhamdani has big plans after highschool. He plans on attending UMASS Boston and continue playing basketball there. As mentioned before, Alhamdani is one of the team captains, and in this role he has many responsibilities. "[He] makes sure that everybody is engaged and everyone knows their importance. [He] also makes sure [he] get[s] [him]self and [his] teammates going. Every game is different so [he] tr[ies] to make sure the energy and the tempo is right."
He claimed that "[his] favorite part of being on [the] team is [his] teammates. [They are] good people and fun to be around, and [he] think[s] they make [him] better when [he] plays with them because it is always fun." 
When asked how he felt about Somerville he said that "they played hard and well. They deserved the win." But he thinks that if they played them again, Malden would have a chance at beating them, because they know how they play now.
Junior, Mateo Fontanez started playing in fourth grade. His first motivation was watching games on the TV. He really liked it so he decided to keep going and start playing. During the game, Fontanez got injured and when it first happened, he thought that it was just a simple ankle sprain because it has happened so many times before. But when he tried to put weight on it, he explained that he could not and he had to hold onto his teammate Alli that was right next to him. "[He] just held onto him for [his] life and told him not to let go of [him], or else [he] would fall." He is okay now but the doctors did not say when he wpuld be able to play again. They told him to rest since the seasons almost over, and to maybe wait until march, or whenever basketball starts again for him. 
Fontanez mentioned that he thinks they have played Somerville so many times in the summer that Malden should be destroying them every time they play against them. "[He] thinks if [they] just trusted each other and just moved the ball more and overall just played like a team, [they] definitely would have had a better chance at winning." Somerville left a good impression on Fontanez because he now knows how good they can play. "[He] doubted them since [he] knows some of the players personally, but they left a really good impression on [him]." 
Although the team did not win this time around, the team is putting their best efforts at an attempt to end the season right.