From cinema to video games the entertainment industry has become an integral part of America's culture—so much so that Game Stop attempted to be recognized by the government as an essential business during the initial days of quarantine. 
Though, while more and more people are realizing that they are stuck at home twiddling their thumbs out of boredom, it is clear why entertainment is so highly revered by our society. In order to cope, the industry is becoming more adaptable to quarantine life in a way that may possibly change the industry as a whole going forward. 
YouTube
Starting with YouTube, a platform best known for videos all the way from singing cats to tutorials on changing tires, it is naturally very malleable for isolation. It is important to recognize YouTube as a source of entertainment, especially because of its more prominent use by those who do not have televisions or cable, but it is not exactly like other streaming services below. Most immediately noticeable, YouTube's homepage features live news coverage on the Coronavirus. While news coverage on multiple platforms is typical, YouTube is not best known for things like this. It is likely that, like many other entertainment options, YouTube views its duty to the public to be allowing access to resources for free. 
Aside from this, many channels on YouTube have already adapted to life at home. Many vloggers are showing their quarantine routines while others are talking about the latest (non-COVID-19 related) news. More particularly one podcast that airs on YouTube, the H3 Podcast, has been running weekly shows from their homes talking about the latest politics, memes, as well as their own drama that can take people's minds off of the current situation. However, the podcast has also done an in-depth interview with one of the first epidemiologists to warn against the outbreak, Dr. Eric Feigl-Ding.
But on the topic of adapting to home, local trends such as baking have taken the world by storm and it is a perfect time for Bon Appetit Magazine, best known for its "Making Perfect," "Gourmet Makes," and "It's Alive" YouTube videos. They have begun production for official Bon Appetit recipes at home (typically they are situated in downtown New York) as well as a two-hour live stream in order to raise money for World Central Kitchen, an organization created by celebrity chef Jose Andres. The organization goes around the world feeding people in need, more specifically, during COVID-19 they are working to feed people in America with the use of restaurants who are in danger of going out of business. The charity stream featured cooking facts as well as a look into the homes and kitchens of the beloved Test Kitchen editors. 
If looking for some feel-good YouTube videos, John Krasinsky, best known for playing Jim from The Office, has put together a show called "Some Good News"; its only purpose being to give everyone "some good news." His videos span from people helping people during the pandemic to holding a virtual prom for the many students who could not attend this year, to reuniting with some of the cast from The Office and surprising people with celebrity guests. It is a reminder to everyone that during a time that is ultimately frightening and filled with doubts about the future, there are many things to look forward to every day.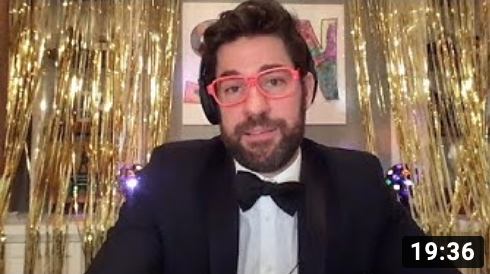 So looking forward, Youtube may likely be one of the least changed platforms because of its nature though this may be a good thing for the company. YouTube in the past, and more so now has been under fire for many reasons like restricting how content creators can express themselves and their homepage algorithm. It is likely that none of this will change.
Celebrities
John Krasinski is not the only celebrity to be taking a stand during COVID-19. Many people such as Lady Gaga and Gal Gadot took it upon themselves to serve the nation, albeit in different (and slightly controversial) ways. There were mixed responses to Gal Gadot's assembly of celebrities singing John Lenon's "Imagine." Gadot's attempt to show solidarity with the rest of the nation was not met with the most kindness as several news sources commenting on the irrelevance and ignorance displayed by these celebrities by being in the video. Many more on Twitter noted, sarcastically, that they feel more appreciated as celebrities sing from their wealthy mansion homes instead of taking action.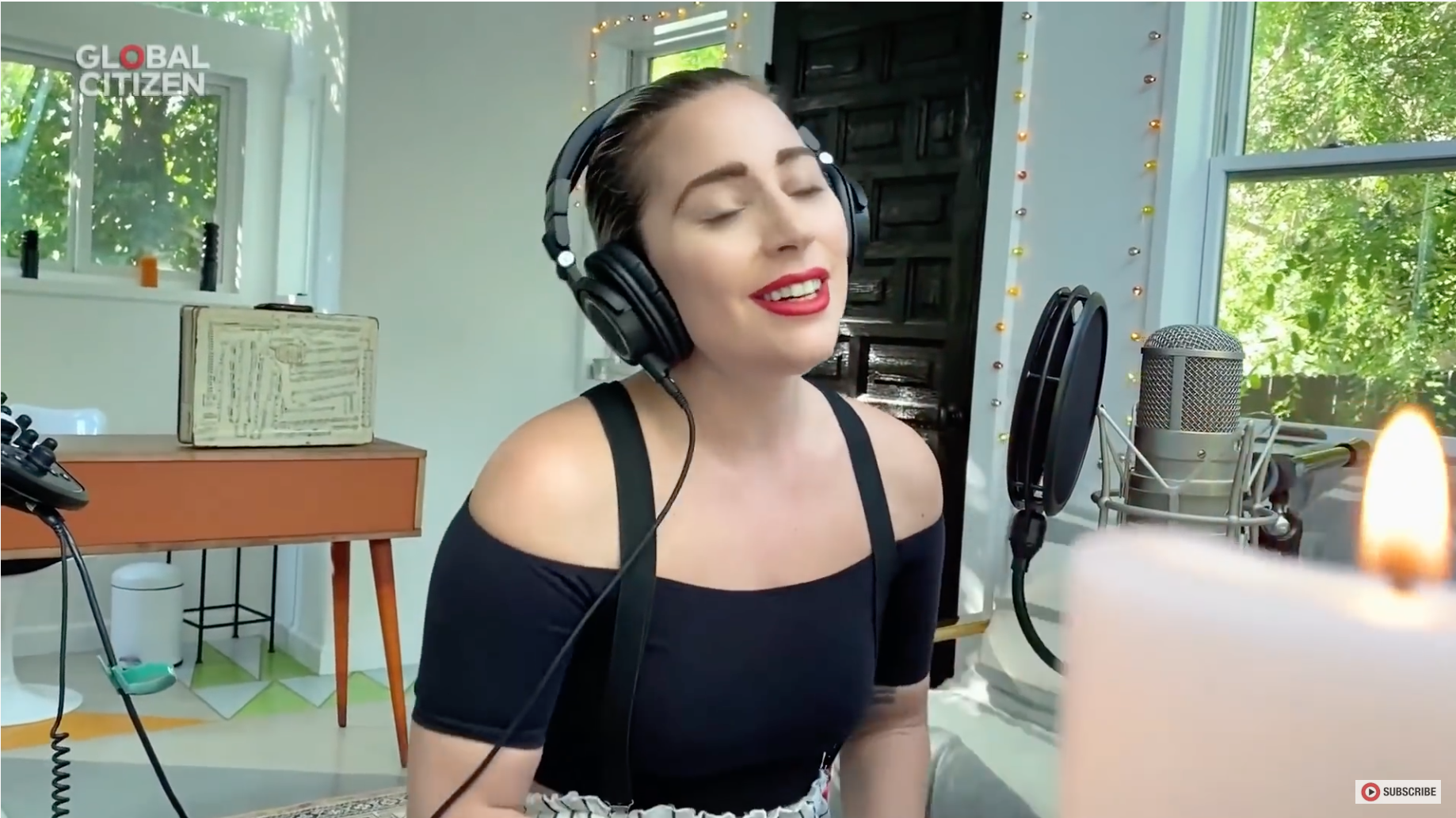 Though not all are the same, as proven by Lady Gaga who early on used her power and wealth to work with the World Health Organization and Global Citizen to raise more than 35 million dollars for medical equipment at hospitals. They also put together a virtual concert emphasizing a global community called One World: Together at Home. For more information, click here. 
Of the celebrities who are not singing, some themselves have tested positive for Coronavirus. Most notably, Tom Hanks and his wife Rita Wilson tested positive before the official quarantine shelter in place was announced. Hanks wrote on Instagram: "We felt a bit tired, like we had colds, and some body aches. Rita had some chills that came and went. Slight fevers too. To play things right, as is needed in the world right now, we were tested for the Coronavirus, and were found to be positive," but later Hanks explained the difference in symptoms the pair felt during their recovery. 
What may be expected is that celebrities are now "being exposed" for their ignorance due to their wealth. But the question that must be asked is: after the pandemic ceases to bother anyone, will we continue to support celebrities who took no action in alleviating the effect of COVID-19? It is likely that the answer is yes, as celebrities are often supported despite scandals and lawsuits against them, for example, Justin Bieber who was arrested for DUIs and much more. However, it is important to consider that the pandemic is affecting everyone on a global scale and most probably, some celebrities like Gadot may not have such a friendly future due to the sheer amount of people who are now watching and noticing.
Shows and TV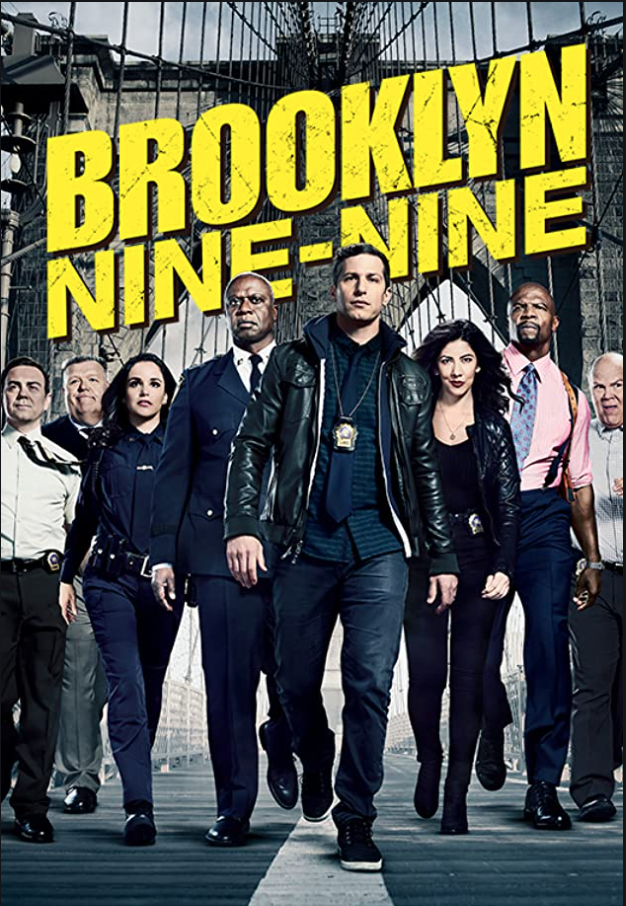 Celebrities, despite their action or inaction, sometimes literally play a role in our society. Actors whose production on films and shows are being cut short due to Coronavirus are resulting in more creative resolutions. TV show Brooklyn 99, featured on CBS, had to cut their newest season off early, however, show-runner Dan Goor suggested that the following season will focus on themes relating to COVID-19. The show is infamous for battling modern issues such as sexuality, gender roles, and race in a humorous way so it is fitting that they now tackle the topic of pandemics. 
Many other shows are currently suspended: Euphoria, One Day at a Time, Grey's Anatomy, and many more will likely go back into production once conditions are safer. This leaves the already finished series such as Breaking Bad, The Office, and other well-acclaimed shows to any Netflix or Hulu subscriber. 
Reality TV and game shows are currently under suspension. Alex Trebek, of Jeopardy, was diagnosed with pancreatic cancer in 2019, and, with a weakened immune system, the show was one of the firsts to suspend production. Meanwhile, The Bachelorette was set to premiere May 18th, but have suspended production though initially intended to contain travel within the United States. Similarly, Survivor, which was going to begin filming in Fiji at the end of March has since decided to delay production.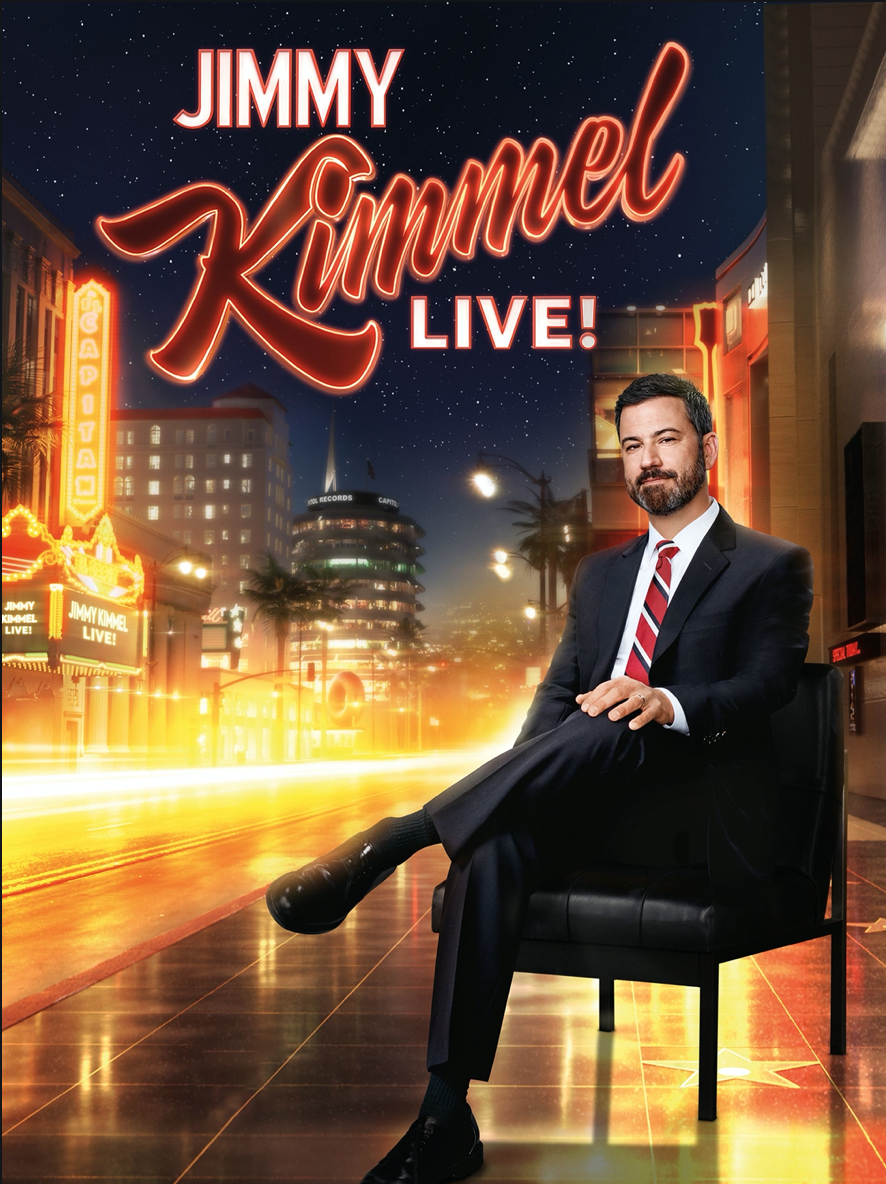 Talk shows have either suspended production or have begun filming from home. Stephen Colbert, Jimmy Fallon, Jimmy Kimmel, and Seth Meyers have turned to YouTube in order to continue production and have experimented in several ways to continue hosting interviews. Most have turned to video conference calls though some, like Kimmel, hosted an in-car interview but quickly transitioned to video chat. In the meanwhile, the television networks who typically host talk shows are setting reruns and continuously releasing unaired episodes. 
Cinema and Films
Films are similarly needing to be changed in order to accommodate COVID-19. Many long-awaited films such as an untitled Spider-Man sequel, an untitled Spider-Man: Into the Spider-Verse sequel, and Fantastic Beasts 3 are being delayed while others like Avatar 2, Cinderella, and Jurassic World are being suspended. However, many films are being released directly to streaming services such as Disney+, Netflix, and Hulu. Onward, a film about two teen elf brothers on the hunt for their late father was sent directly to Disney+ for viewers around the world except for Italy, Japan, South Korea, and New Zealand. 
Because theaters are unavailable to the public, it is now very likely that stock in streaming services, as well as Youtube, will be skyrocketing, only counteracted by the impending recession. Meanwhile stock for major cinemas and theaters have tanked: by March 4th, AMC stock fell by 3.5% while some experts believe that they will be unable to recover after the pandemic.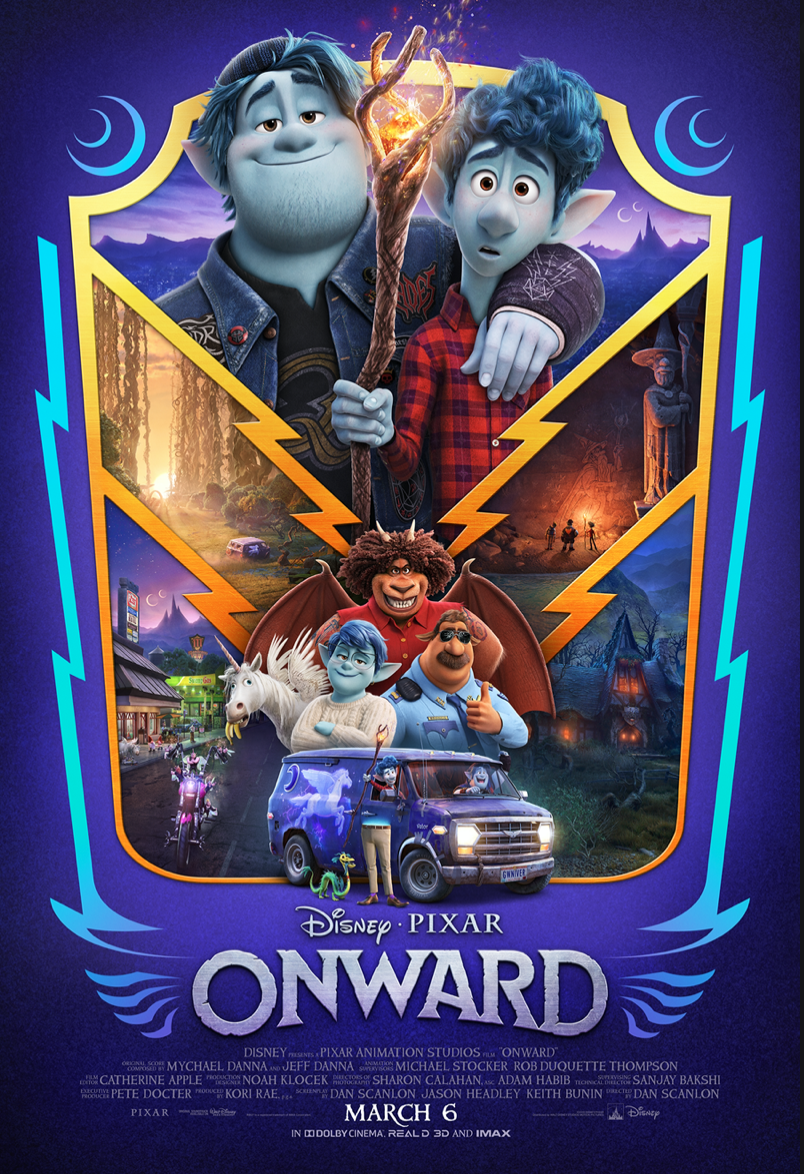 The very first film to cover the topic of Coronavirus has emerged from America, released on April 10th of this year, titled Corona Zombies. The film is a comedy horror film with scenes from similar films and is available on the Full Moon Features' website. An IMDB user summarized the film as: "Ditsy damsels in distress, toilet paper famine, inept world leaders, mass-media gone wild, a virus from Hell and hordes of ghouls hungry for human flesh combine in Full Moon's maniacal horror comedy hybrid CORONA ZOMBIES. Part irreverent satire, part gonzo Italian zombie movie remix, all Full Moon mania, CORONA ZOMBIES takes aim at the madness surrounding the crazy times we're all living in and delivers the funniest - and most controversial - exploitation movie of the year." With a 2.6/10 rating on the website, the movie itself was not well taken by its viewers. 
However, in Canada, a different film titled Corona or Corona: Fear is a Virus will be released in July of this year. Director Mostafa Keshvari wanted the film to cover topics such as xenophobia and racism directly related to the COVID-19 pandemic. The film is short using a hand held camera and follows seven neighbors who are locked in an elevator during the beginning of the coronavirus spread. Six of the neighbors suspect that the newcomer from China is bearing the disease resulting in the rest of the film's plot.
(Video) Games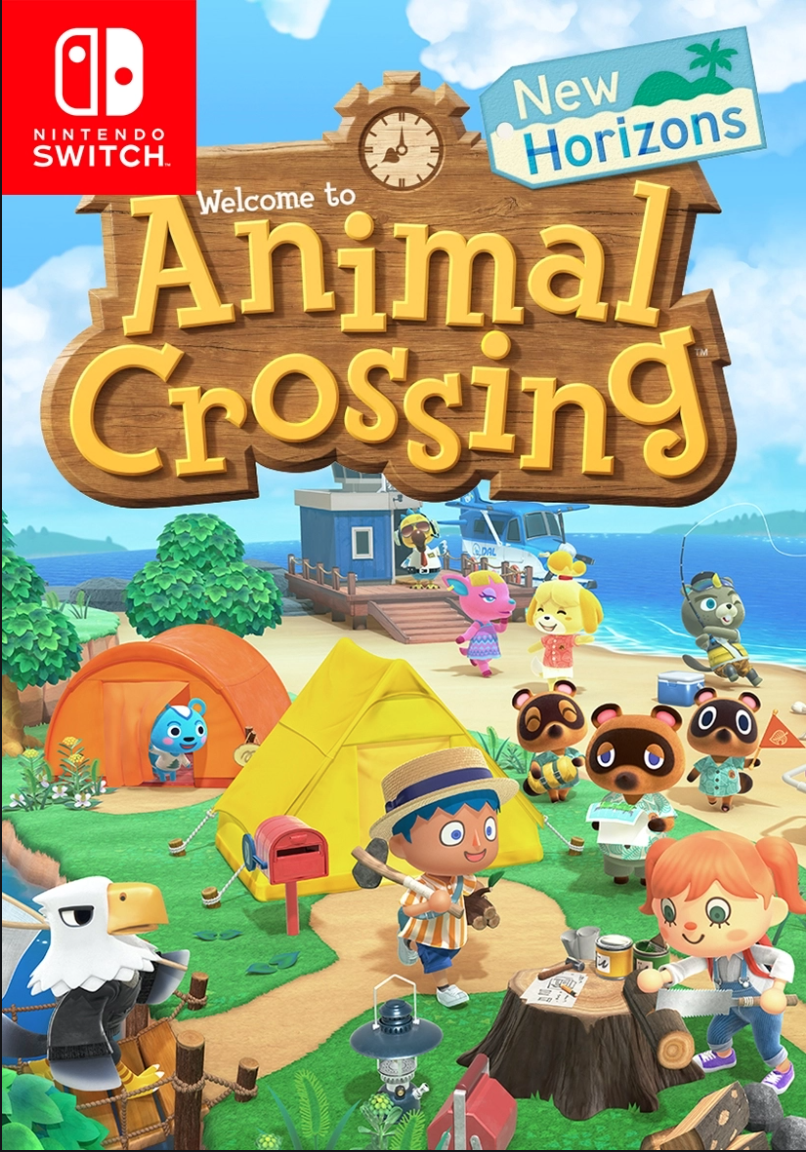 As previously mentioned, GameStop attempted to consider themselves essential to America but were denied. Still, video games are wildly popular as a pastime since many people lack a job and have not seen any catastrophic changes due to the pandemic. Instead, digital copies of games make the transition easier for those looking to try out a new game. More particularly Animal Crossing: New Horizons and Doom Eternal were released shortly after the shelter in place and performed much better than industry expectations. Animal Crossing is a well known game focusing on creating a town full of interesting animals while also giving people a chance to "explore" becoming especially useful to those locked inside for the time being. 
Some people in quarantine have resorted to using video games as a means to connect to friends virtually. New Horizons' ability to island-hop to friends' areas allows many to host "parties" in lieu of physical closeness. Similar concepts apply to games such as Stardew Valley, Club Penguin Rewritten (a reboot of the original Club Penguin), Roblox, and Minecraft. For those into first-person shooter games, Overwatch, Call of Duty, and Counterstrike make for effective bonding experiences filled with excitement.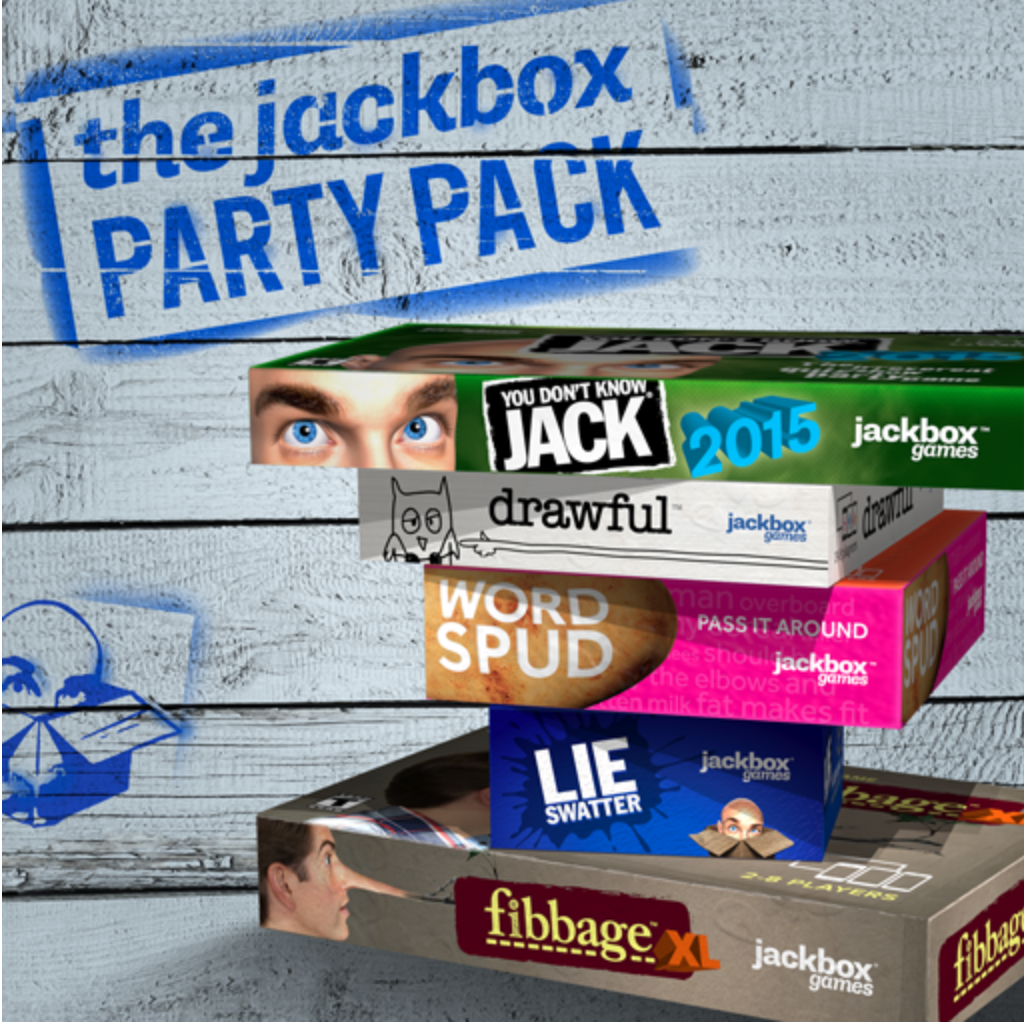 Other video games meant as party games, but with the help of online chat groups such as Google Hangouts, Discord, and FaceTime, playing these games has not ceased. Jackbox, a party game with multiple sub-games per pack, challenges players to guess the trivia question, find the person "faking it," come up with a truth and a lie about yourself, and much much more. 
Other people are hosting virtual game nights with friends, either through Tabletop Simulator, a place to download free board games to play with the squad, or through elaborate camera setups. One person Malden residents may recognize from the drive-by parade featuring Olaf and Elmo is David Glinner, a teacher and DJ who hosts free and public Bingo nights on Facebook for anyone interested. 
 What is abundantly clear is that despite quarantine and shelter in place around the nation, it is nearly impossible to keep friends and family from connecting. This is vastly significant because in a generation chastised for always "being connected," connection is truly what people want most right now. There is a certain hope that unites everyone during these times and it can be seen on the internet. To mirror what many have said already, this is an opportunity to reflect on what you have and where you are. Many are facing difficult times and cannot afford to get into new hobbies or take time from themselves but in some way being able to connect with friends is incredibly helpful. As long as everyone joins together (preferably virtually) we can see a future without a Coronavirus death toll and go back to our normal routines much quicker.