Even though the coronavirus and the lockdowns have changed the way that society works, perhaps forever, one thing that remains certain is that the trains keep running.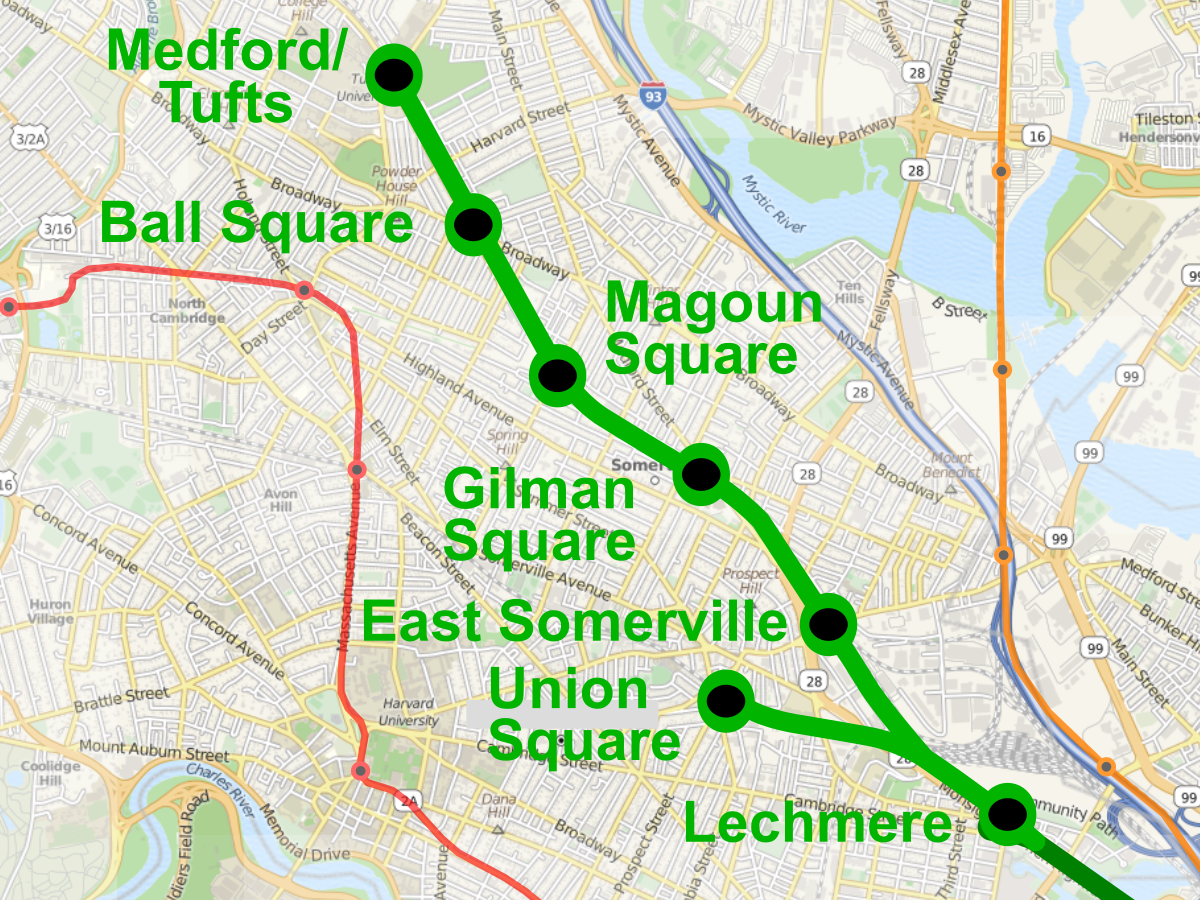 According to Mass.gov the Massachusetts Bay Transportation Authority (MBTA) proves this correct by pushing forward with their plan to extend the Green Line into West Medford, a project that was originally proposed in 2006 and is just now reaching the end of the tunnel. The project is slated to open in mid-2021, with the final cost estimated at $2.28 billion.  
The extension to the line would comprise an entirely rebuilt Lechmere Station and 4 miles of track north to terminal at Union Square and Tufts University. The extension would also contain the delivery of 24 new cars and a brand-new maintenance facility. An extension to Mystic Valley Parkway is being considered and will most likely not be constructed with the project.
The line has been proposed and under review for quite some time, this being the culmination of efforts over a decade long. The original plan was proposed in 2006, and various stages of planning, building, planning, and building have ensued since then.
With the completion of the line to West Medford, the MBTA hopes to divert traffic from the Red Line onto the Green Line, and relieve congestion on trains south of Porter Square and Harvard Square. Somerville has historically been served with an extensive streetcar network, and when that went away in the 1950s, it served to push customers towards Harvard Square and the Red Line. Things only got worse for the line after the extension to Alewife. With this new line, the MBTA hopes to relieve congestion and increase ridership in Somerville.
The line is projected to have a ridership count of 45,000 by 2030, and construction is over 50% complete as of October 2020. Given the circumstances, the MBTA seems on-track to complete the entire line by the end of 2021. Delivery of the 24 new cars has been completed, and the new maintenance facility is slated to be completed in mid-2021.