Jiaqi Ye, a senior at Malden High School, graduated at the top of her class as the salutatorian. Ye will be starting a new chapter in her life at UMass Amherst. She will be majoring in computer science in hopes of one day becoming a software developer. 
In her free time, Ye likes to read a lot of fantasy and sci-fi. She also likes to draw, play board games and card games, and bake. In addition, Ye likes writing as it helps her relax after a long day.
Reflecting on her overall high school experience, Ye thinks "it was all worth it and definitely a time [she'll] look back on fondly". She added, "the most memorable [experiences], [were] the simple ones: hanging out with friends in the nearly empty cafeteria as fourth lunch [came] to an end; walking out the side door after after-school activities are done and seeing the stars already in the sky; talking and laughing with friends in the big study".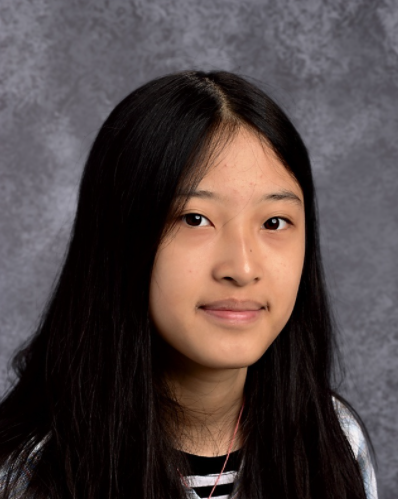 Ye feels proud that her hard work paid off and she is very thankful for her great teachers, supportive family, and friends who helped her get to where she is now. Ye said the faculty member who had the biggest impact on her was Paul Marques, a teacher she had for three years. She explained that If it weren't for him and his classes, she would've never considered computer science as a future career path. Because Marques's classes helped her figure out what she wants from a career, she is especially thankful for having him as a teacher. 
At first, Ye didn't think it matters whether or not she ended high school in the top ten, but now she realizes that it doesn't just represent good grades; it also shows dedication to putting in the effort and also perseverance. She adds, "Sometimes I get so caught up in the work that I forget to feel good about it, so it's a nice thing to remind me of how far I've come and how lucky I am."
Although Ye admitted, "the most difficult part [of high school] was finding the inner strength to keep going since [she] sometimes felt tired and stressed from school and personal issues, [she likes] to think that it all [worked] out in the end, that there's going to be lows in life, but there'll also be highs". She said this sort of mentality helped [her] get through hard times and stay optimistic.
Now that Ye has finished high school she remembers how fast it all went by, and how as a freshman and sophomore she would get lost in the halls. And now, after what seems like only a minute, she's done! On that account, she advises underclassmen to "enjoy the journey" as that is what she has learned to do over the years, as a high school student. Ye further states, "[she] used to be so focused on [her goals] that [she would] forget to appreciate what [she] already [has]. If [you are] always looking at the future, [you will] never notice the things around you now. And then, when [you are] in the future, [you will] still be looking forward. The present will rush by in a blink of an eye, so enjoy it while it lasts, but don't be sad when it's over, since there'll be more journeys to come."