In one's high school career, outstanding achievement is something that many students strive for. Grades and extracurricular activities are very important for one's involvement and education. For Ziyi "Billy" Zeng, achievement is "a symbolization of [his] own determination." Zeng is ranked as valedictorian, the student with the highest grade point average in the graduating Class of 2021, an impressive accomplishment. He said "it feels really weird [to be valedictorian] honestly. [He] never considered [himself] to be the smartest person in the classroom. [He] considers [himself] to be very hardworking, but never the smartest." His motivation was the people closest in his life because "seeing them work so hard to chase their dreams inspire[d] [him] to do the same and they hold [him] accountable in reaching [his] goals."
While Zeng is proud of his ranking, he "[does] not want [his] identity to be tied up with this title because [he] always knew that this was just a title and nothing more." He felt "so much pressure to succeed" because of how hard he was on himself. "There were many nights of self-doubt, tears, and worrying that [he] put [himself] through because [he] was afraid that [he] would not make [his] parents proud."
During his time at Malden High School, Zeng took part in many extracurricular activities, including clubs such as Asian Culture Club, for which he served as an officer since his sophomore year, and Ecobility, which he founded and served as Co-President, and taking up the role of Co-Art Director on the student council for four years. He volunteered at the Malden Immigrant Learning Center, was a peer tutor through the Malden Summer Enrichment Program and Teen Enrichment Center, served as a Student Ambassador for Summer Search, and played both JV and Varsity field hockey. During his senior year, Zeng also served as President of the Science National Honor Society (SNHS) and was a member of the Greater Malden Asian American Community Coalition (GMAACC) Youth Board.
To him, these activities were a crucial part of his high school experience. "These experiences [taught him] how to better work and communicate with other people," and "that teamwork is needed to achieve even better results and to have successful events, both in-person and virtual ones." All his extracurricular activities helped him "to take initiative" and "organize [his] time around [many] different time commitments."
When reflecting on his years as a Malden High student, Zeng fondly remembers a select few teachers who had a truly special impact on him. Julie Fox, a former Latin teacher at MHS whom he had for three years, "impacted [Zeng] in ways that [he] cannot describe." He feels "[his] love of learning originated from her classroom," which he considered to be "[his] home at Malden High."
Martin Berryman, his AP chemistry teacher, also left a mark on Zeng. "He was so supportive of his students and he encouraged [them] to think outside the box by attempting to answer the how and why questions behind certain chemical reactions." He recalled that "Berryman's passion for chemistry was made obvious because he put in so much effort in his teaching" and that "[his] class was very intellectually stimulating."
Arlene Ceppetelli, the advisor of the after school peer tutoring program, was Zeng's mentor during high school. Zeng described her as "kind and positive to all students and her presence radiated such great energy." He felt that he could "[talk] about everything and anything to her, whether it was school related or not." Ceppetelli always encouraged him to do his best and cared for his mental health. "She believed in [him] at times that even [he] did not believe in [himself]." Zeng "[looks] up to her so much and "will be forever grateful for [her]."
Other teachers who left a positive impact on Zeng while he attended MHS were Maggie Giberson, his AP lang teacher, as well as Kayla Scheitlin and Gregory Simone. Giberson "taught [him] how to be a better student" and taught him valuable life lessons that he "will carry with [him] into [his] college life." As for Scheitlin and Simone, they were "the most understanding teachers that [he] ever encountered at Malden High," as they were "two genuine people who want to see their students succeed."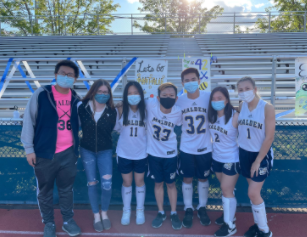 Looking back, Zeng is going to miss "so many things about Malden High school," but most of all the after school culture, rich classroom environments and his "field hockey team who took a chance on [him his] freshman year." The team made his high school experience "so much easier and [allowed him to meet] an incredible group of people that all taught [him] so much about [himself], the sport itself, and what a supportive team looks like."
While looking at colleges, Zeng knew he "wanted to venture outside [his] comfort zone more," as well as continuing to "[grow his] involvement in the Greater Boston community." The qualities he looked for in schools included "[the encouragement of] intersectionality within a robust student culture," and school communities that "[celebrate] the different identities of its student population." He "wanted to hear students talk passionately about their interests and see their own passion drive their motivation," as well as "to be surrounded by other students who can inspire [him] to think in different ways and to challenge [his] ideas, giving [him] an opportunity to grow and reflect."
In the fall, Zeng will be attending Tufts University as part of the Class of 2025. While Tufts was not initially his top choice, Zeng decided to commit to the school after seeing the "countless amount of opportunities" offered in their community. After attending their fly-in program, Voices, he "absolutely fell in love with the school. It had checked off all [of his] boxes." He is not completely decided, but as of right now plans to double major in biopsychology and civics studies with a potential peace and justice studies track, as well as a minor in education or Asian American studies.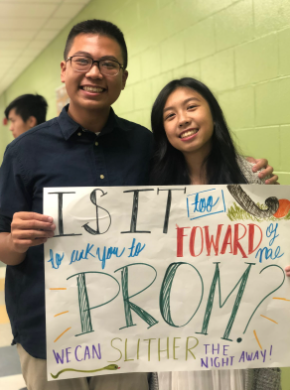 As for his future career, he is "not entirely sure [what he wants to do]... but [he is] gravitating towards exploring the education field in some capacity, [such] as a social science teacher." He feels that "as a teacher, it [would be his] responsibility to make sure that [his] classroom is a channel for students to apply what they are learning with the real world." Zeng believes that "education is at the core of society, and we need to make sure that educators, especially [Black, Indigineous, and person of color] educators, are at the forefront of the classrooms because they bring so much valuable experience that are oftentimes overlooked."
"To current high school students, [Zeng's] biggest advice would be to put yourself out there." Once you do, opportunities and doors begin to open for you. "Don't be afraid to reach for your dreams and do not let anyone get in the way of your own success. If you want to do something, just do it."
Zeng wanted to take this opportunity to "highlight the work that Ecobility has been doing this past year during the midst of the pandemic because [he feels] that they deserve all the recognition in the world!" He also wants to give a "HUGE shoutout to this year's Science National Honor Society officers. Hossam, Juliana, Sarah, and Krishi - you are all awesome and thank you for following along this crazy ride this past year. [He] appreciates you all so so so much. And a very special thank you to Mr. Simone, [the] wonderful SNHS advisor, because he has always been there for the club from the start and he has worked so hard to make SNHS become so successful."
As he leaves Malden High to start a new chapter in his life, Zeng is "feeling a breath of relief" after realizing that he had finally made it. He is excited to begin his studies at Tufts in the fall and "explore [his] interests, both old and new ones."