Nathan Dean also contributed to this article.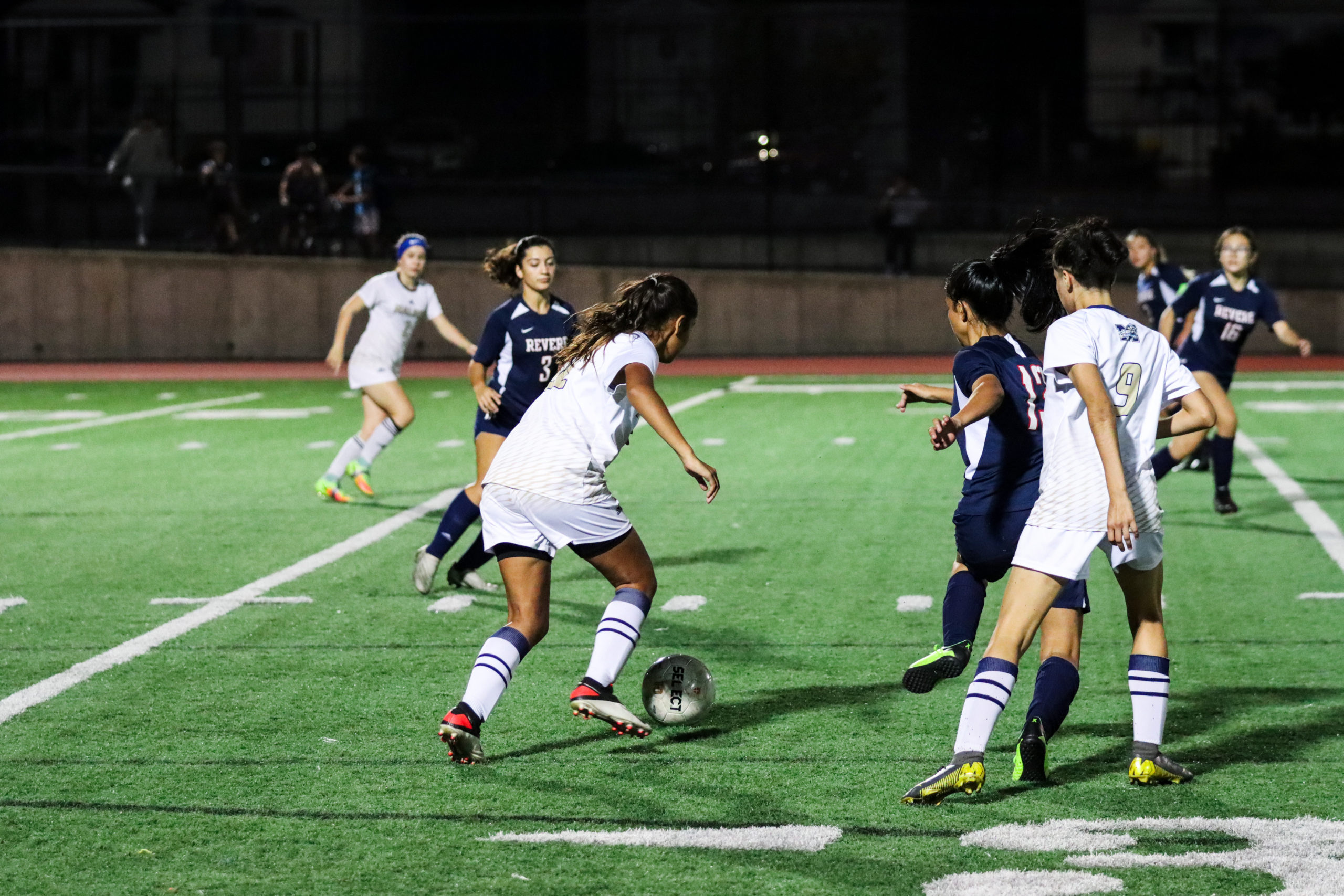 With a current record of 3-6, the girl's varsity soccer team has continued to fight hard to qualify for the State championships. 
This year's team is led by senior captains Olivia Donahue, Sara Dzaferagic, and Molly Sewell. Dzaferagic, a center-back, explains that working with Donahue and Sewell this year has run smoothly, especially since they were all previously friends on the team before becoming captains together. This has been helpful for the girls because "[they] feel comfortable saying what [they] think to each other or how [they] feel." She also mentions how "obviously there were times when [they] disagreed with what [they] should do or how [they] should approach things, but that never harmed [their] relationship as friends or as captains." They all understood that this just comes with being captains. 
Donahue, the girls' starting goalie, shares this same love of being a captain this year and sees the value in being a role model for the team. She wants to be a "perfect example for [the team]" so that they are able to come together and perform well to hopefully qualify for States. Dzaferagic adds on to this, explaining that "[they] have some new girls on the team and some girls where it's their first year playing varsity, so their playing style might be a bit different…[they're] trying to help them in the adjustment, but at the same time pushing them to be better." 
As both a player and captain, Dzaferagic believes that she is doing well this season. "Changing [her] position and being a starting center back every game has been an adjustment," but despite this change, she believes that she has adapted to this change well and "done a good job" with playing her position. As a captain, Dzaferagic considers herself to be a "vocal" and "very disciplined captain. [She has] high expectations, but it comes from the best place." 
Head Varsity Coach Enrique "Rick" Caceda believes that the varsity team has been doing well this season overall. He commends that "Olivia [Donahue] has blossomed into one of the top goalkeepers in [their] league" this year. Donahue has been playing soccer since her freshman year, and with three years under her belt, she agrees that "this might be [her] best season by far," explaining that "[she has been] performing very well lately." 
So far, the results of the season "haven't been exactly what [the girls] have been hoping for." However, Donahue is optimistic and believes that "[they] are a very strong team this year and have lots of talent that hopefully will start to show as the season moves on."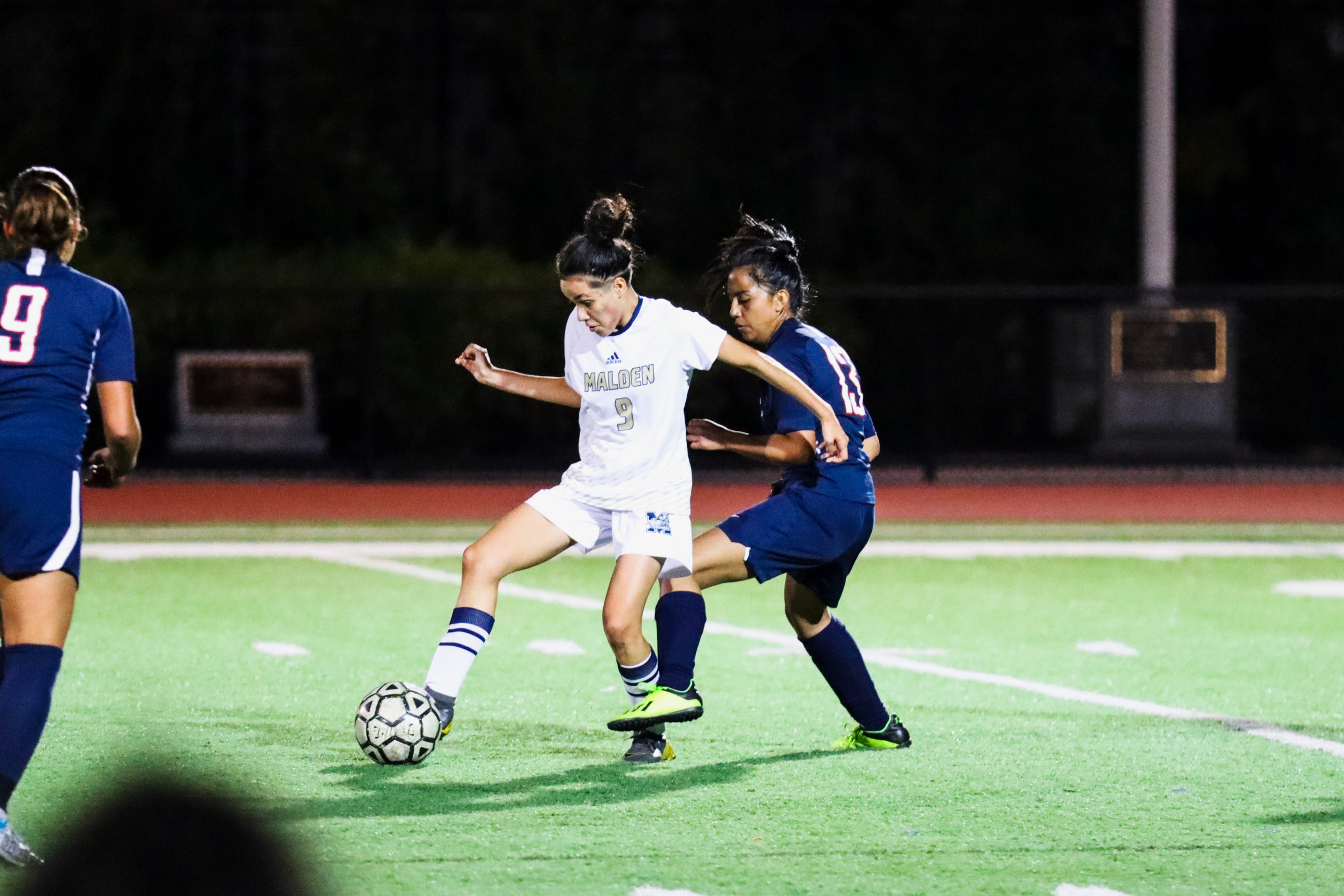 Caceda is also optimistic and believes that "[the team is] in a good position to qualify for States." While they might not have been winning every game, the girls have been working extremely hard and putting in a lot of time and effort to ensure their qualification this year. However, regardless of the final score, Caceda brings up that his reason for coaching and larger goal for the season is to "more to get kids to love soccer than for the wins and the losses." Being a coach for 20 years now, this has always remained Caceda's main goal on the field.
Additionally, he believes that much of the team's success can be attributed to goalkeeping coach, Jessie Belfer, "Belfer is unbelievable!" Caceda also mentions that Belfer has played a huge part in the girls' progression as players this past year, putting emphasis on their goalie Donahue.
Overall, all of the captains seem to share a similar goal this year as Donahue: to "hopefully win a few games, but more importantly, to come together as a team and connect so [their] playing on the field is more thought out and smooth." Win or lose, the most important thing for the girls is to stick together and do the best that they can as players, which is exactly what they intend to do.