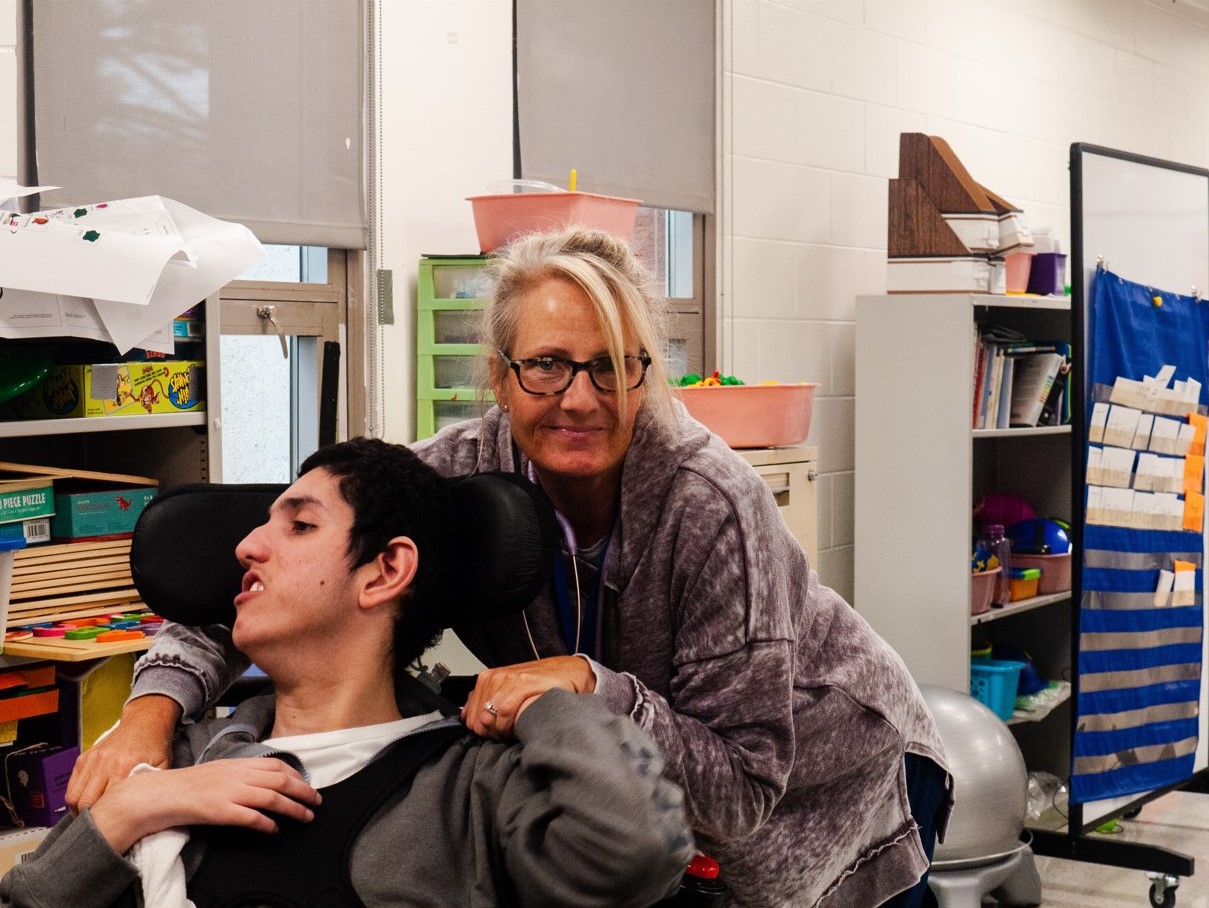 Malden High School brings in a new LPN (Licensed Practical Nurse) for the Pace program, Lisa Marino. Marino has worked with some kids before as she has been working as an LPN for 25 years. Previously, she was a nurse's aid for 10 years. In the 20 years she has been doing pediatrics, Marino has always wanted to be a nurse, especially when she was younger when her father built her a dolly hospital. 
Marino likes to run and walk for 10 miles and usually does so around the Boston Harbor walk. She attended Chelsea Soldiers Home School of Nursing and then decided to go to Bunker Hill Community College. She grew up in Everett, Massachusetts, although she really enjoyed working with kids, "[She] knew [she] had the opportunity to work with some of the students that [she] was familiar with," if she worked in Malden. 
She loves working with the demographic of students at Malden High because Marino feels very "motherly and [she] gets to be more compassionate." This helps her to be more of herself when working at the job because sometimes there can be some obstacles that she is trying to get used to when working at Malden High School and does her best when trying to comfort the students. 
Principal Christopher Mastrangelo stated that "[she is] funny and approachable and seems to really want to be here." He went on to say how she learns a lot from the kids as well and believes when you show the kids their compassion and show them that they are special and loved, Marino ensures to show her soft and comforting nature to her students. 
Although the kids can be having a bad day and a hard time with some things, they still manage to be kind and have a lovely attitude. "It is never anything that [is] disciplinary, [it is] always to be cared for," Marino explained. It is important to have another set of hands to help within the Pace program because of the attention the students in the program need. Rebeccah Griffith, a teacher of the Pace program, said "[they] have a lot of students who have a lot of complex medical needs, and [they] need to have an LPN for anyone that needs help." There are almost 1800 students that attend Malden High School and just having another nurse who is aware of what Marino is doing is helpful. Maureen Vona, a nurse at Malden High, said that "[Marino] has been adjusting easily to the role." Marino is always aware of when she needs to improve. It is one of her strengths and can be great because it pushes her to want to thrive and grow for herself and the students. 
"[She is] there and always knows what to do and what is best, always with the kids and it improves the quality and cares for [our] students," Mastrangelo said. Marino offers guidance and strives to be thoughtful when it comes to caring for the students in the Pace program.