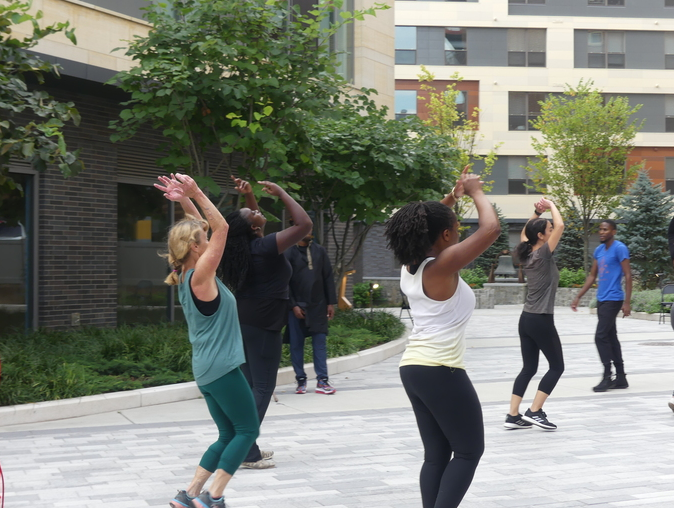 The Jean Appolon Expression (JAE) Dance Company held a performance in front of the city hall on Saturday, October 2nd. They brought drums for people to dance to the rhythm and the beats brought the community together; and, most importantly, they brought a contagious and exciting amount of energy.
There were dancers from the JAE dance company and they also invited people to join in on the fun.
JAE is excited to share their unique process with the community. They are committed to creating hope and healing through Haitian Folkloric dance, "[They are] a dance company..." They are for "social justice, a community, elevation . . . [and] the future for the younger kids who are here."
All donations will go directly to support the earthquake victims in Haiti. It is important for the company to acknowledge what is going on in Haiti and the director, Jean Appolon, does everything to celebrate his country Haiti, "Haiti is a country with a lot of history, to [Appolon] Haiti represents strength and power." It is a country that has also inspired many other countries in the world as it was the first to liberate itself from slavery.
The dance company's main goal is to help any community heal through dance. Nadia Miladissa, a dancer for JAE, said that "Performing is such a liberating experience, and it's something that you can share with others to be a part of that liberation.". JAE brings in Afro-Caribbean traditions with contemporary dance.
Miladissa feels very powerful when dancing with the JAE company. The current dance they are doing is called "Traka" which means "trouble" or "trauma" in Haitian Creole, and her solo is very deeply tied with it because of a deep, spiritual significance. Miladissa is grateful to dance anytime especially if it is to sacred rhythms.
The company puts effort every Saturday into their performances for their dances and unique beats from their drummers. Jean S, a drummer for JAE, explained that "Drumming is a part of his [his] culture," and that he "grew up listening to rhythms. [He] never knew [he] could play drums until [his] son was born," Jean S. says he has been playing since his son Danny S. was three years old.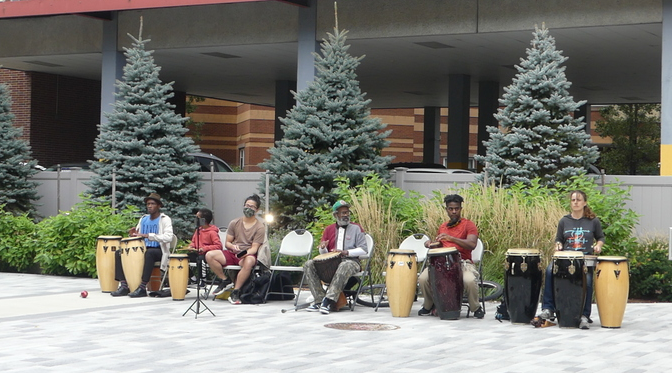 Drumming is "exciting" to him because "it is a space where he can express the rhythms and the beats of every sound that he makes." He loves when people "dance to the beats he makes. It's like a celebration each Saturday that [they] play for a dance class." For him "it's a show, a celebration." Drumming is a relaxing hobby for Jean S. and something that he enjoys doing every chance he gets because of how nice and calming they sound. 
Patrick, another member that dances with JAE, said that "Dancing is something that is social; it even helps others to connect more and want to join in. Being an immigrant from Haiti, each time [he comes] to take this class, [he] feels like [he is] stepping into a Haitian bath,"  It relates with Patrick because he used to be a professional dancer. 
"Dancing is like the spring bowl from which [he jumps] through to live [his] life," Patrick stated. Dancing is what gives him so much passion and an honor to dance his heart out.
The JAE company expresses who they are, especially through their dances and the creative beats the drummers come up with. It is not only for Haitian people but they provide open arms to those who want to join in. "It was [his] dream to elevate [his] Haitian dance and share it with the world. The company consists of people from different backgrounds . . .to really keep Haiti alive," Appolon said.