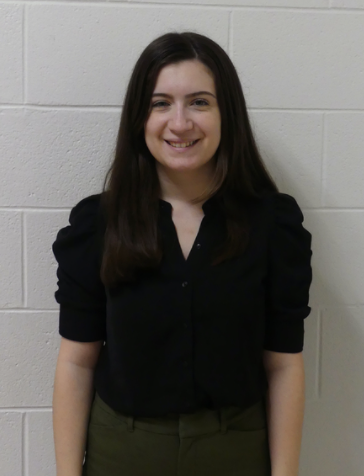 This school year, Malden High School is welcoming over thirty new staff members in its building, some of which are former students. Class of 2016 graduate Haley Mallett returns to the school as a new addition to the History department, teaching both U.S. and World History courses.
In her freshman year of high school, history was not Mallett's strong suit. That is, until she had Richard Tivnan as her teacher. He was "sort of [like] any other history teacher" she ever had, except he was "energetic" and "interactive." She found class with him to be conversational, and she had never really known history to be that. From there on out, Mallett became interested in U.S. history and politics, especially after taking AP Government with Tivnan.
Flash forward a few years, she works next door to Tivnan, who is now her mentor. According to the state, every staff member is assigned a mentor in their first year. Being a mentor encompasses everything from how to enter grades, how to talk to parents, how to deal with class management, how to lesson plan, etc.
A key part of being a mentor is being able to connect with the new staff member. For Tivnan, that piece came easy to him because he already knew Mallett as a former student. He described her work ethic as being "unreal" and pointed out how "on top of everything" she is. From the short time she's been in the building, he can tell that she is very detail-oriented, punctual, and prepared for anything that comes her way. He also voiced that he is "glad [Mallett] is here" because she was "such a great person to have in class as a student."
Mallett attended undergraduate school at Merrimack College in North Andover, studying both history and political science. She is currently in her last semester at Salem State University getting her Masters of Arts in Teaching for history education. In addition to that, Mallett is part of a certificate program at SSU for Holocaust and genocide studies.
Prior to working in her current position, Mallett served as a long-term substitute at Malden High at the end of last school year and was a summer school teacher as well. She felt that those opportunities "definitely did help" her adjust to becoming a permanent teacher, but it was a "bit nerve-wracking at first" for her to work with colleagues that used to be her teachers when she was once a fifteen year old in their rooms.
After working out those initial nerves, Mallett thought it was "nice [to have] some comfortability" and "established relationships." Being a former student that took many history classes and who became familiar with the department, she knew that she was "in good hands and well supported." She felt "very fortunate to work alongside them."
Head of the History Department, Kerry Veritas, expressed that even though Mallett was "thrown into situations that [she was] not trained to do," in reference to the sub position at the end of last year, she still "excelled, [demonstrating] a talent to adapt when given new situations." The history department is "thrilled to have her" join them.
Tivnan agreed with Veritas, pointing out that an important part of the job is to be prepared, and he can see that she is "three steps ahead of everything," and it looks like "all the i's are dotted and the t's are crossed." When Mallett filled in last year, it was "seamless" and she was able to pick up right where she left off this school year to hit the ground running. Some teachers take a little longer to get ready, and Tivnan believed that her knowing the place and not having to get used to how the building runs has helped her a great deal.
Mallett's passion for the subject matter and teaching is clear. With both of her parents being educators, particularly her dad being a history teacher, she grew up traveling the country and visiting museums and historical sites. Her interest for history and political science only "solidified when [she] had Mr. Tivnan who showed [her] that history can be cool and interesting and fun and relevant."
Relevance is something that is so important to Mallett because she does not "believe in history where [they] just learn facts, take a test, and throw the knowledge away," there has to be "some modern application, some connection to [their] lives." She reflected that we live in a world where politics can be "very invasive of our lives," everywhere you turn, every conversation you have, there can be a political element to that discussion. Part of being politically educated to Mallett is also understanding the history of those issues and statements. She believed that part of being a good citizen is to be informed so "[one] can actually have those discussions and work towards social progress."
In doing her job, she felt if she could take what she sees as "being wrong with the world: people not knowing enough and not knowing how to have those conversations," and teaching her students how to do that, then she is "helping society progress in a sense." Despite being a history teacher, Mallett looks to what could be better with the world in the future as inspiration for her work.