Ashton Calixte also contributed to this article.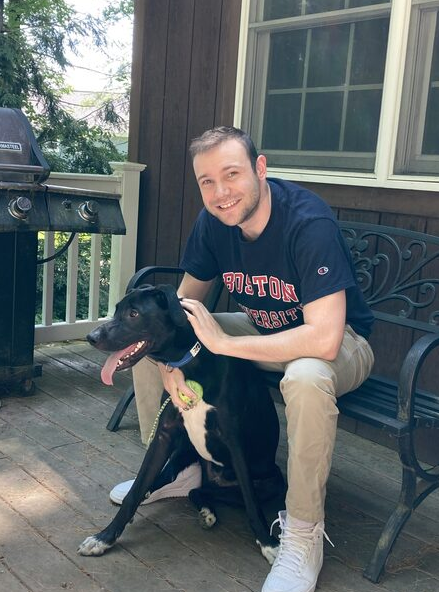 Malden High School is welcoming over thirty new staff members to its faculty this fall, one of which is an addition to the math department: Joshua Kolodny, who is teaching Math 1.
Raised in Sudbury, MA, Kolodny held numerous aspirations as a child. Even though when he was a kid he wanted to be a science teacher, architect, engineer, doctor, and computer scientist, then came his sophomore year at Emmanuel College, where he received his Undergraduate Bachelor's Degree, when Kolodny realized he wanted to share his knowledge and passion with students. Kolodny later graduated with a Master's Degree in Math Education from Boston University.
He worked for two years as a math instructor, the first at MATCH Charter Public School. Kolodny acknowledged "one of [his] biggest accomplishments is seeing that the work is starting to pay off: seeing students learn [and] become better mathematicians makes [him] feel like [he is] doing something right." Despite thoroughly enjoying all facets of math education, Kolodny's favorite "is the students, [who continually] motivate [him] to work."
Kayla Scheitlin, the math teacher-leader who was involved in hiring Kolodny commented, "Mr. Kolodny [is] friendly, eager, and warm. He has a great personality with his students, and is working hard to make math engaging and meaningful to them."
Kolodny has "always liked the process of studying for a quiz [and] working on the problems. [He is] trying to spread that same joy and give other people the tools [he has]," in hopes that it will "foster a lifelong passion for them as well."
"He is very action-oriented," explained Susannah Miller, who was enrolled in the same BU program as Kolodny. "If there's something that he wants to try, he'll do it," Kolodny wants "to create an environment where students feel comfortable talking to their teacher, know what to expect and be ensured they will receive the best education [he] can possibly give."
The students find Kolodny humorous and feel connected with him as though he were another student. One of them "think[s] math is hard but [Kolodny] really helps out when [they] need it and [they] get how to do the work after. He is a chill and relaxed teacher which is needed for students."
Kolodny reinforced these ideas by saying "[he's] excited to be part of the positive change at Malden High School. The staff and the students come from totally different backgrounds, but [are] all here for a common goal and that's to improve [themselves] whether it be the teachers who want to become better teachers [or] students who want to become better students," he continued.
Kolodny stressed the importance of striving to "be yourself and be the best self you can be." This is reiterated by his co-teacher, Victoria Atkinson, who detailed, "he seems very eager to do the best possible job that he can do." Kolodny is "excited to see people embrace who they are, embrace their own diversity, embrace their own background, and use that to make them the best possible version they want to be."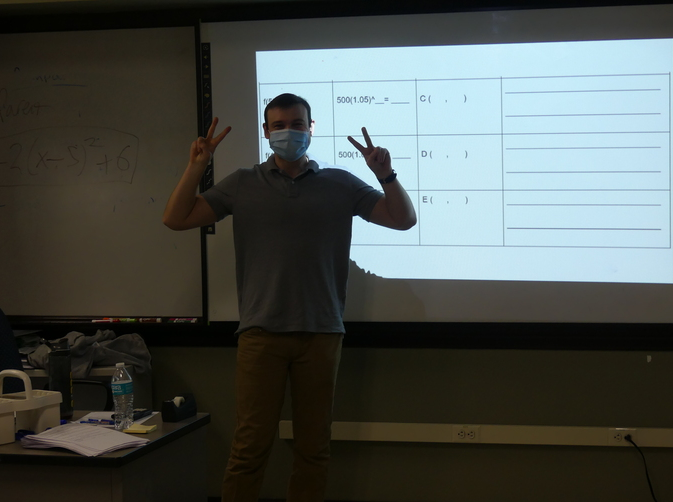 Kolodny's favorite part about Malden High School is the "sense of community, coupled with diversity." He stated, "[it is] a diverse school and [does] a really good job at making sure everyone feels included, and [he] has been lucky enough to be a part of [the] community."
In his free time, Kolodny builds computers, plays fantasy football, weight lifts and enjoys video games—he is even considering "finding a way to make video games work for 40 minutes in a Joy Block."
Jenkins House Principal Jayson Payeur described Kolodny as "laid-back, really nice, a supportive team player [and] good fit for the Jenkins academy." He emphasized, "[the school is] lucky [to have him]."