Sophie Le Blanc also contributed to this article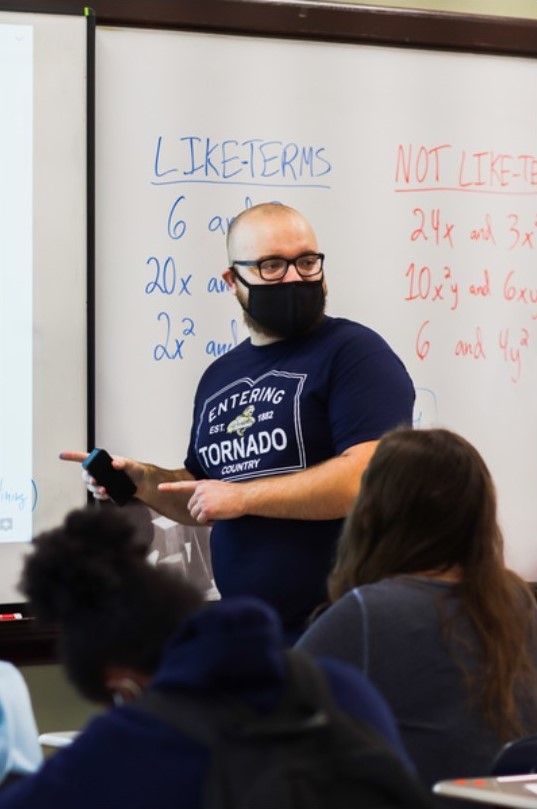 Malden High School has welcomed more new staff and faculty members than ever this school year. Among these new additions, Ray McKenzie, a former staff member, returns as a math teacher in the Special Education department.
Raised in Braintree, Massachusetts, McKenzie had been familiar with the Boston area since his youth. As an alumnus of UMass Boston, Mckenzie graduated in 2016 with a Bachelors's degree in English and a concentration in Creative Writing. Recently, McKenzie celebrated his completion of a teaching licensure program through Fitchburg State University and anticipates finishing his Master's in Education.
McKenzie had been tutoring in the Boston area before arriving at Malden in 2016. The immense diversity of Malden attracted him to work at the Malden High School where he served as a math co-teacher in Algebra 1 alongside math teachers Bradley Gelling and Chris Giordano. McKenzie also administered a support class for students. When he hosted an individual classroom for the first time, McKenzie shared that this experience "confirmed for [him] that [he] wanted to pursue co-teaching. [He] enjoy[ed] the relationship-building aspect of [his] new position, and [he] gets a lot of satisfaction from making sure that [his] students have what they need to be successful."
However in 2018, a family emergency forced McKenzie to work closer to home, marking a temporary departure from Malden. During this period, he continued his role as a paraprofessional at Braintree High School while pursuing his ambition of becoming a certified educator.
With his return in Special Education at Malden High this year, McKenzie credited former math teacher Tom Snarsky for introducing him to the role of a "math co-teacher substitute position" in the department. Given his English degree, McKenzie "was [not] thrilled about it at first but now looks back at that time fondly." He remarked on the "wonderful group of students" that he encountered early in his experience "whom [he] really enjoyed working with."
Words from his colleagues also expressed contentment of working with McKenzie. Math Teacher Bradley Gelling explained that the teacher may "come off as very professional, soft-spoken, and maybe a little shy; but once you get to know him, he is entertaining. As he opens up, people know he's got a good sense of humor." Gelling also commented that McKenzie's shift from the traditional classroom to Special Education "fits him better," as "he can make more sincere connections with the students."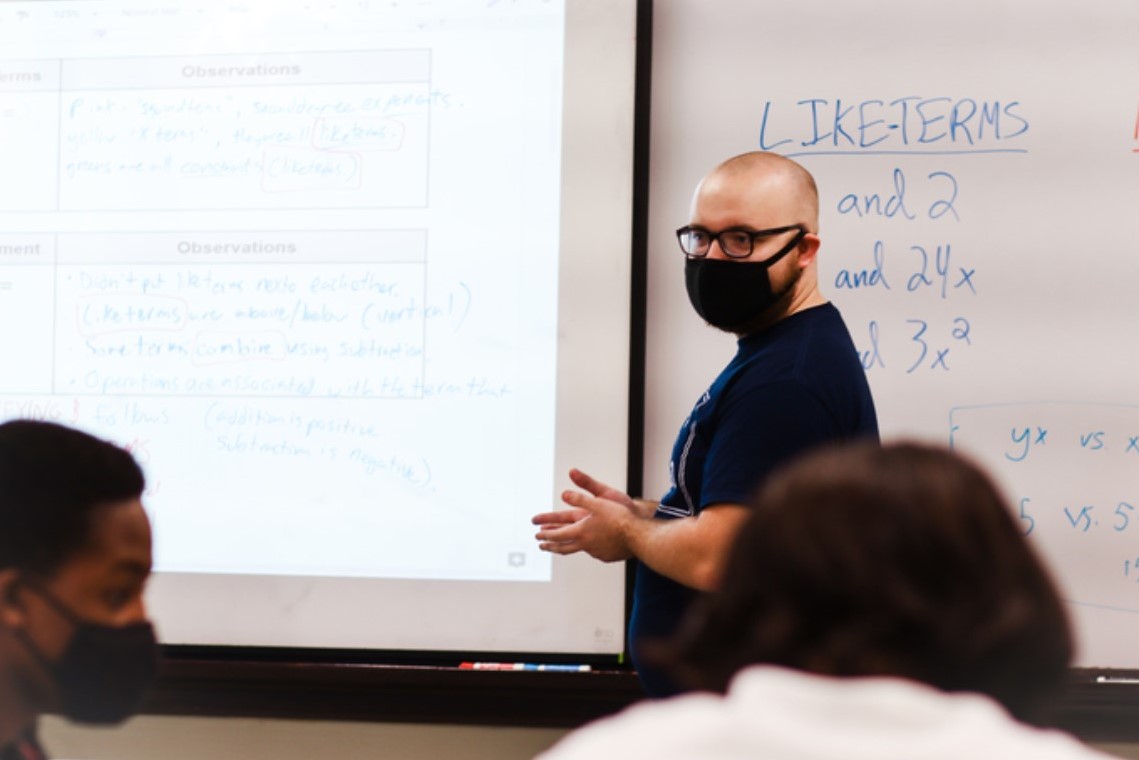 Algebra 1 teacher Chris Giordano mentioned that McKenzie is "compassionate and [able to] empathize with the students and his fellow teachers", explaining that he is "always thoughtful about their emotional well-being."
Further, math teacher Kayla Scheitlin commented on McKenzie entering the department, believing that "he took his love of working for students and transferred that into a role where he can focus on that even more." Scheitlin also acknowledged that "his devotion to meeting the needs of all learners in his class and doing his best to support them" makes the new role more fitting for McKenzie.
Pamela MacDonald, the newly appointed Assistant Superintendent of Student Services for Malden Public Schools, prided in McKenzie's teaching qualities. "A lot of our students in Special Education feel nervous and disengage because of academic struggles. To have a teacher in this department that has the will to go out and engage them is exactly what we need. We ensure they meet our students' needs and help them gain the optimal benefits from their education. And so, [McKenzie's] ability to do that is extraordinary."
While McKenzie's new role fits him well, he also addressed some difficulties he encountered as a special educator. "[The students] sometimes needed a little extra support to keep up with the academic demands of high school math." McKenzie continues, explaining that "[he] honestly didn't know what [he] was doing most of the time, but [he] worked very hard to make sure that what [he] offered them each day was as close to the support they needed to succeed as [he] could manage."
When he's not teaching in the classroom, McKenzie enjoys "cooking, horror films, reading and writing poetry, video games and board games." He is especially enthusiastic about sharing some of his favorite activities in his Tabletop Gaming Joy session, where he encourages "anyone interested in playing their favorite board and card games or trying new ones" to join.
After many unorthodox and difficult months from teaching during the pandemic, McKenzie has hopes of "getting to know [his] students and colleagues better" this school year now that classes are in-person. He's whirling into his new teaching role with high spirits, and students and staff are more than thrilled to see the joy he brings to Special Education.