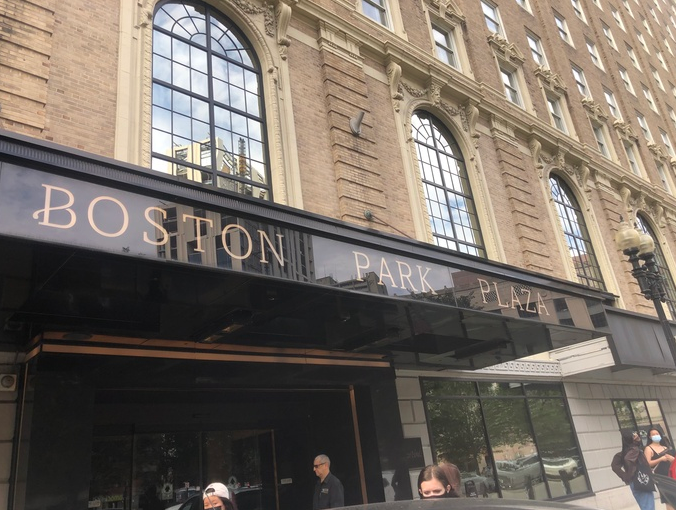 Recently, the Class of 2022 student council announced via their Instagram that this year's senior prom will be held at Boston Park Plaza.
Class President and Editor-in-Chief of The Blue and Gold, Julie Huynh, said that the process of reserving a venue for prom started off a little late due to adjusting to the school year. "In the beginning, we didn't even know if we would be able to have prom, if we were going to be back in person, to fundraise, to do all of those things just because everything was up in the air," she explained. Although they had a bit of a late start in terms of searching for a venue, after they got started, the process only took a couple of weeks.
When searching for the venue, Class Secretary Christelle Jean explained how the student council created a system for the process to go smoothly. Each member of the student council created a "pool of potential places," and over the next two weeks, they visited each, debated, and ran through the process of elimination.
Jean said that capacity and finding a venue that would be able to hold the senior class was a big factor in the final decision.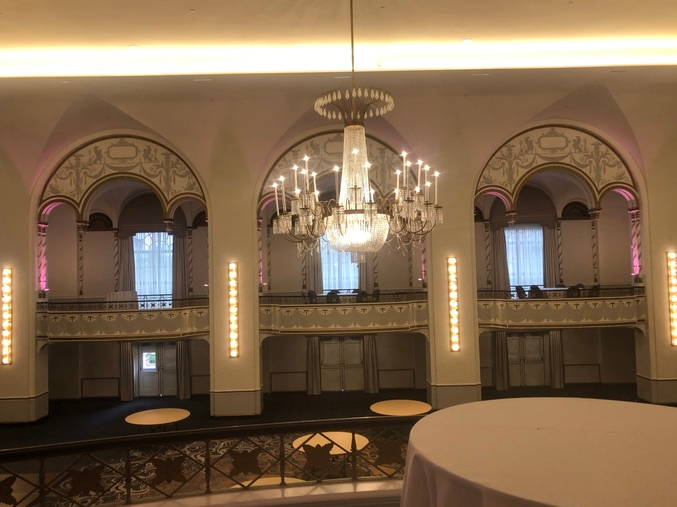 Originally, members of the student council were looking at different venues all over the Boston area. Huynh mentioned that she really wanted to hold prom at the Museum of Science, "but unfortunately when we went to visit it was completely out of our budget." However, when they discovered Boston Park Plaza, they loved it and ultimately decided it was the best place for the class.
"Boston Park Plaza was overall just a really gorgeous place which was the initial attraction," Jean explained. It was also close and accessible enough so that "transportation wouldn't be an issue for most of the student body." She also added that "it didn't hurt that it was also great for pictures."
"When we revealed the venue on our Instagram people really liked it, so hopefully that prompts a lot of people to buy prom tickets," Huynh said.
Additionally, class social media coordinator and Editor-in-Chief of the Blue and Gold Lauren Mallett described that along with it being very elegant, there are a lot of "customizable things" that Boston Park Plaza offers. Along with there being various different catering options, "you can do things like changing the lights in the ballroom to different colors…it just felt very welcoming."
Huynh mentioned that the student council has recently booked the DJ for prom. Along with being very flexible with the types of music he plays, he has a system in place where seniors can request songs from their phones during the event.
The DJ also comes with a photo booth, which Mallett says that she is excited about because "there are customizable photo strips to have the event name, you can get multiple copies of them in full color, and it comes with props."
After hearing about Boston Park Plaza being the venue, the senior class is very excited about the upcoming prom.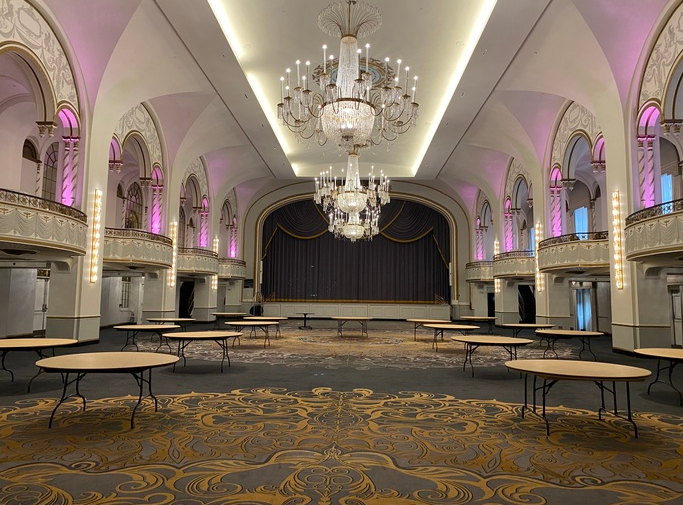 Senior Reem Bouachra said that she thinks that Boston Park Plaza is "really pretty and sophisticated." Senior Mateus Flaherty also said that he is really excited about prom being in Boston since it "opens up a lot of opportunities for celebrating our senior year and hanging out after prom."
"I think I speak for a lot of seniors when I say senior year has been super stressful," Jean explained. "I just want to have fun with all my friends together one more night before we all head off our separate ways."
Along with the venue being "obviously very beautiful," Senior Yusra Tafraoui is grateful that the class is "going to have a proper ending to our high school experience" after having lost almost two years due to Covid-19. She is also really excited to see everyone together again, and "being able to dress up is also something to look forward to."
Tafraoui is especially looking forward to prom since she is going to be turning 18 the same day. "That is definitely going to be very interesting," she noted.
The Class of 2022's prom will be on Friday, May 27th, time TBA. As of now, tickets are between $80-90, although Mallett emphasized that "this is definitely not the final price." The best way for the price of the tickets to be lowered is for everyone to participate in the fundraisers the Class of 2022 is holding. They are currently trying to do at least one fundraiser a month, if not more.
"It's going to be really exciting. I hope a lot of people show up and continue to support our class with fundraisers because I know it's going to be a really great event," Huynh concluded.
For more updates about prom and other events, follow the Class of 2022 on Instagram, @maldenco22.