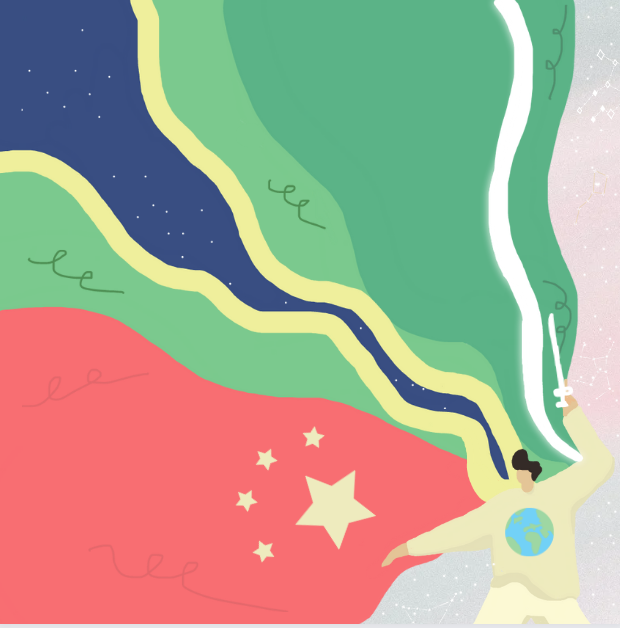 It is no secret that schools in the United States tend to teach Romance languages, or Latin-derived languages. Did you know that as of 2017, only 15.56% of language programs in the USA are not Latin-derived? When it comes to Malden High School, which currently only offers Spanish, French, Italian and American Sign Language (ASL), a new group of students are arguing that this needs to change.
Around 74.5% of Malden High School's students are non-white, are the children of, or are themselves, immigrants. So, it is not exactly uncommon to hear people talking in their native languages in the hallways, but why are none of these non-Latin-derived languages taught at Malden High?
Chinese Mandarin was once offered at Malden High but ended up being dropped shortly after due to enrollment issues. Sharon Kalagher, Teacher-Leader of the World Languages Department, explained that at the time, "we needed to introduce Chinese for heritage speakers," and she noted that many people now would also like to learn Chinese more in-depth and connect with their roots. 
For many years now, the World Language department has been trying to advocate for new languages to be made available. Only this year have they begun to offer ASL. Kalagher described that she feels Malden is a district where things only happen when the parents become involved, and unfortunately in Malden "parents don't get involved very much, which is too bad, because I believe that if they did, it would change," she explained.
With the same goal as the language department in mind, a group of students, the MHS World Language Association, have started to advocate for the addition of new languages at the high school as well. They are currently advocating for Arabic, Chinese and Portuguese. The group consists of sophomore Jun Li, junior Jason Chen, freshman Stephanie Wong, junior Allison Yu and sophomore Nick Duggan. 
For the past three months, they have been developing a way for students' voices to be heard higher up on the ladder so that the district may work towards adding more diversity in the language department.
According to Li, they first came up with the decision to advocate for Arabic, Chinese and Portuguese after "judging population and ethnicity charts for the data of Malden High." With this information, they were able to settle on these three languages. 
As of right now, this group of students have set up a Google Form with a few questions that students can answer about their preferences. You can access it here or by scanning the QR code below from their poster.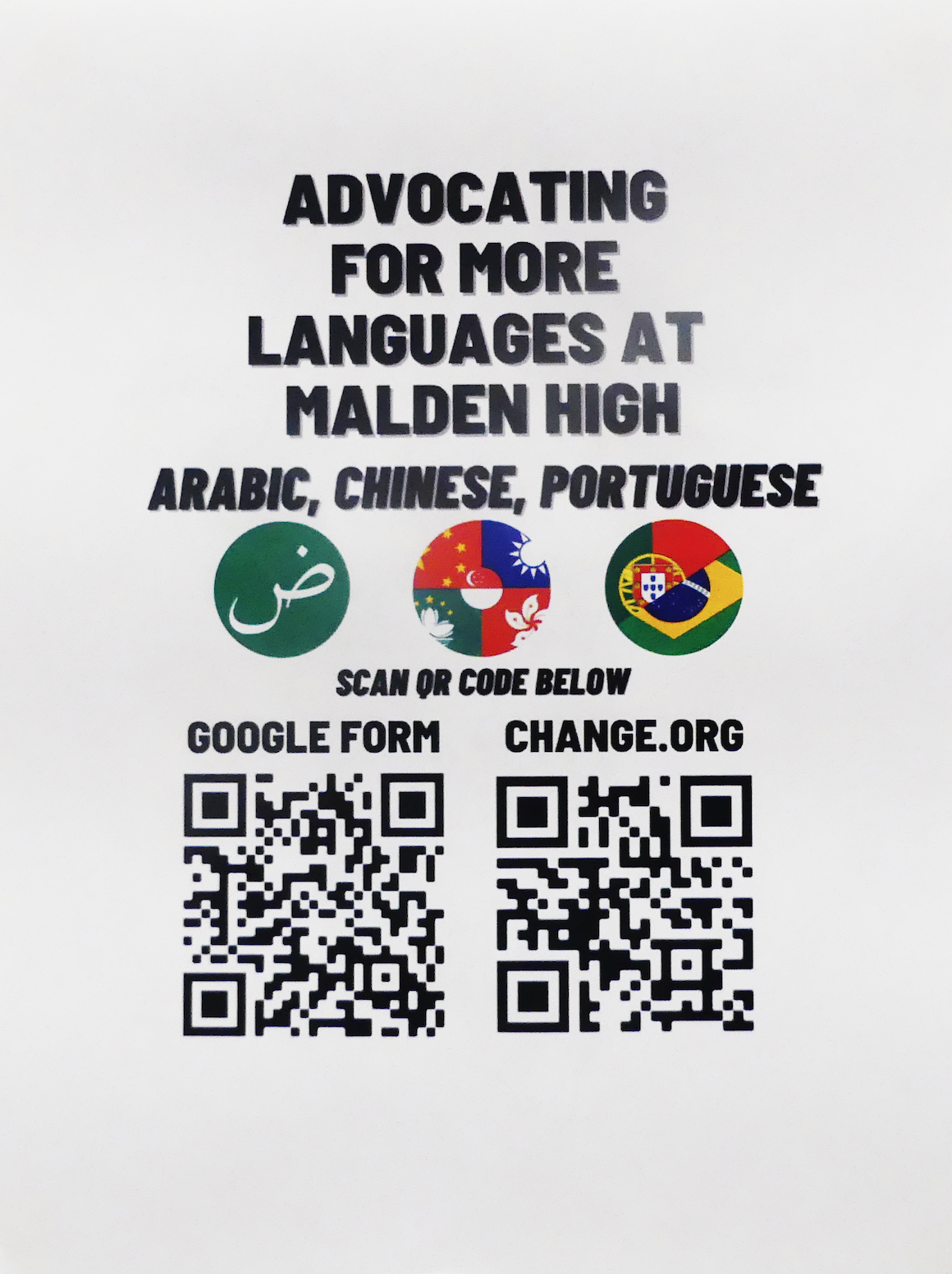 These posters can be found all over the high school, one code takes you to the Google Form while the other one takes you to their petition on Change.org.
Eventually, when they have gathered enough responses, the results will be given to Principal Christopher Mastrangelo to hopefully further this project and see results for next year. 
History teacher Amine Yakine expressed his thoughts about the discussion of new languages being taught at the high school. "I think that Americans should definitely devote themselves to learn more, not only about Mandarin, and Cantonese, but also about Chinese culture, history and civilization," he explained. Yakine said that this is why he so strongly supports Li and his friend's decision to advocate for this movement. "So I applaud him, I encourage him, and I fully support him," he stated proudly.
The advocacy group believes that with more students coming to the United States every year, expanding the language curriculum can fit the needs and the population of Malden's students. This is why they think it is so important to sign petitions, reach out and spread the word.