Reporters Mack Keating and Sophie LeBlanc also contributed to this article.
The Writer's Den at Malden High School has provided students with an inviting space for collaborative and creative writing since its inception six years ago. In this student-led program, one can both share their passion for writing with peers along with furthering their skills to become better writers.
This year, the program is guided by English teacher and leader of the English department Yahaira Marquez, as well as Tufts University student and Head of the Writer's Den Isaac Wilde. The program was originally founded in 2016 by Marquez and Sean Walsh, who taught at Malden High School as an English teacher and was Head of Theater for 13 years.
"The Writer's Den is a space at the school that is dedicated to providing an area that fosters students' creativity and their writing skills, whether it's creative writing or academic writing," Marquez explained.
"The mission is to have students find a place where their thoughts are celebrated and they can experiment and explore their thoughts," Walsh expounded. "It would be great if we can do more than just test and assign work to students. To know there's a place to freely put forth your words is really powerful."
Wilde provided more detail to this statement, adding his own perspective: "It provides a space where writers can come and form a community with each other; a space where they feel comfortable coming to me or their peers to chat, workshop stories, get feedback, things like that."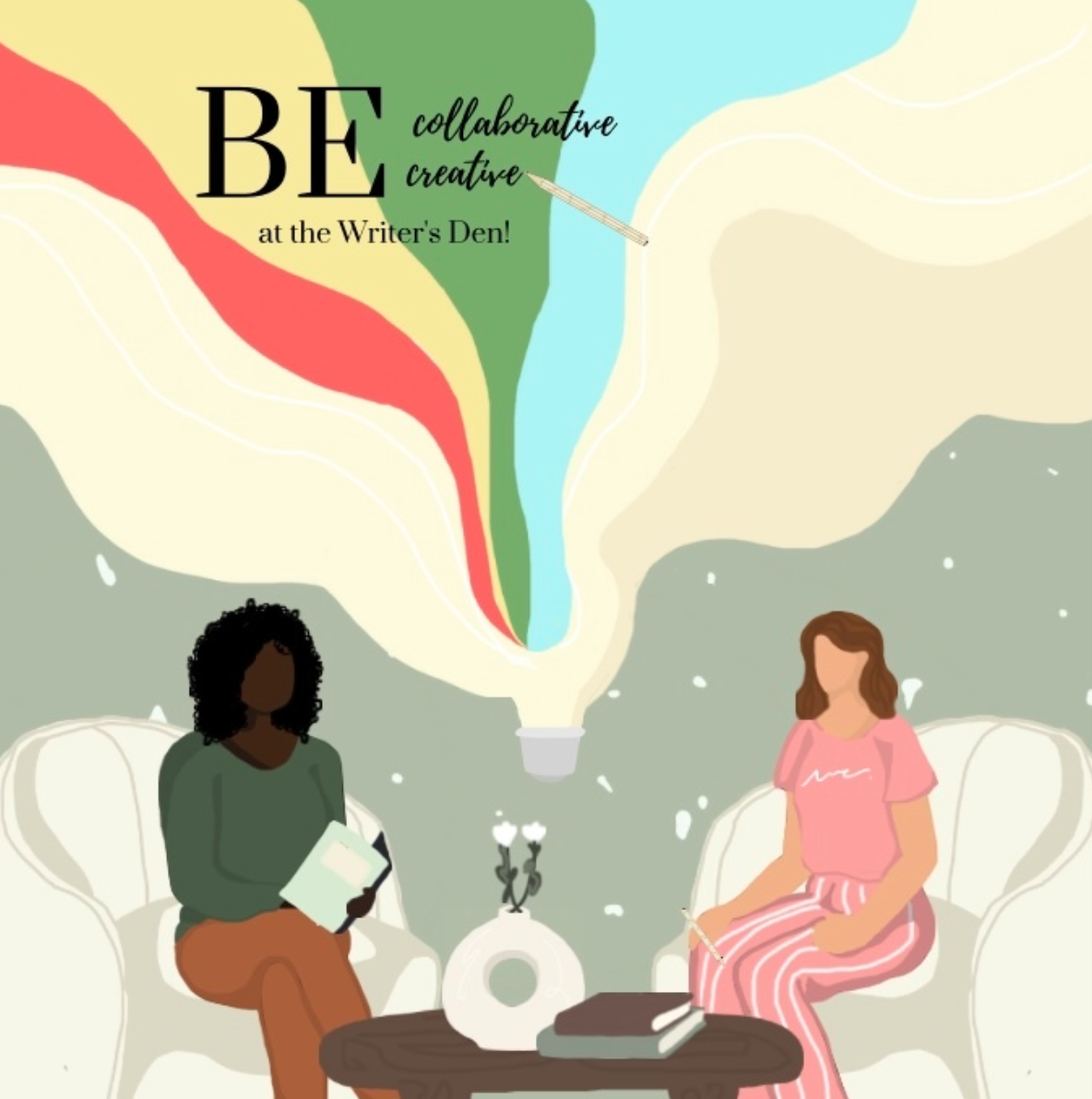 He also noted another highlight of the program, that being the school landscape of it. "The second purpose it serves is more academic-focused, in which teachers can use me--I'm a student teacher, I'm studying education and English--they can use me as a resource to help in their classes. If there's an essay, if there's a project, I would be working with Ms. Alexis' students in her English class and helping with the brainstorming process for creative projects."
Scheduling-wise, Marquez explained that Wilde is at the school "7:30 till at least 2:45 on Mondays, Wednesdays and Thursdays," ensuring that "students can just go, either on their own, during a study or whatever it may be."
After his extensive assistance in the program, he is now the main resource for this program. "This is the first chance I've gotten to guide the process myself, though I note that the program is student-led. I've just been getting my feet wet, learning what the school's like, enjoying meeting all the students, and how I can best be a resource."
Although this is Wilde's first year running the program, he has worked with this program enough to know the ropes. "For the last 3 years, I've been volunteering at the Writer's Den in an ancillary capacity; I've helped out Mr. Hurley with the previous Writer's Den; and, I've been helping out with the mini Writer's Den, a program for the middle schools… And for the last few years, I've been helping and facilitating."
The Mini Writer's Den is where Wilde has worked the most before this year, noting that, "In many ways, they're a continuation of each other." Even with his first year leading, he has embellished his goals for the program. He said, "what we can hope is that mini Writer's Den will be facilitated by students from the big Writer's Den so they can see where they might end up in a couple of years. It then continues into high school where it becomes freeform, self-directed, and the students have a project they're working on--it becomes this space to facilitate that."
Despite their similarities, the two programs are not identical: "Mini Writer's Den involves more structured resources for students just beginning their writing process; it focuses on prompts and some lectures, videos, group work…it's a lot more teacher-led and it allows students to learn what writing can offer them in terms of personal growth, understanding and expressing themselves, what they're interested in when it comes to writing."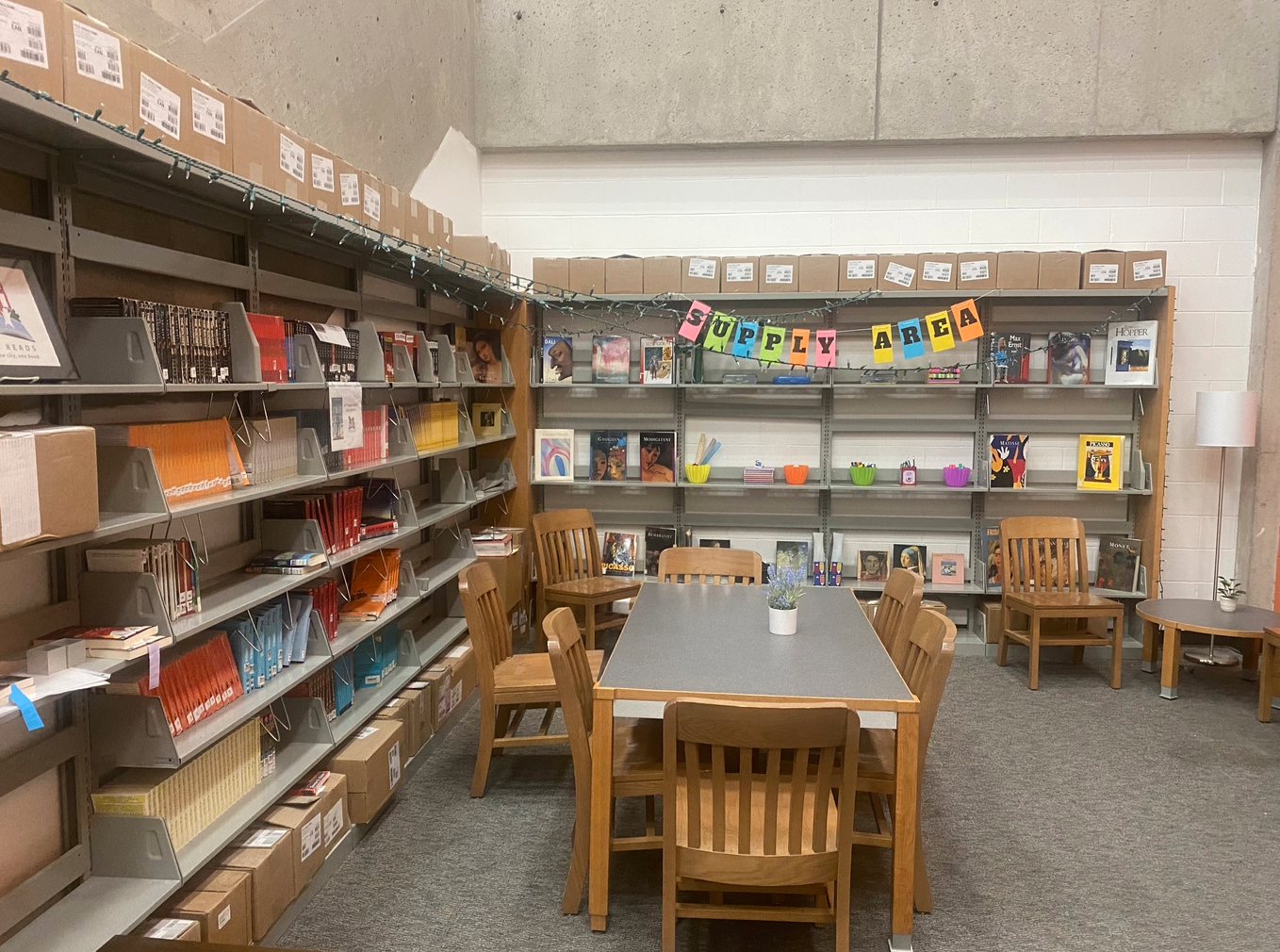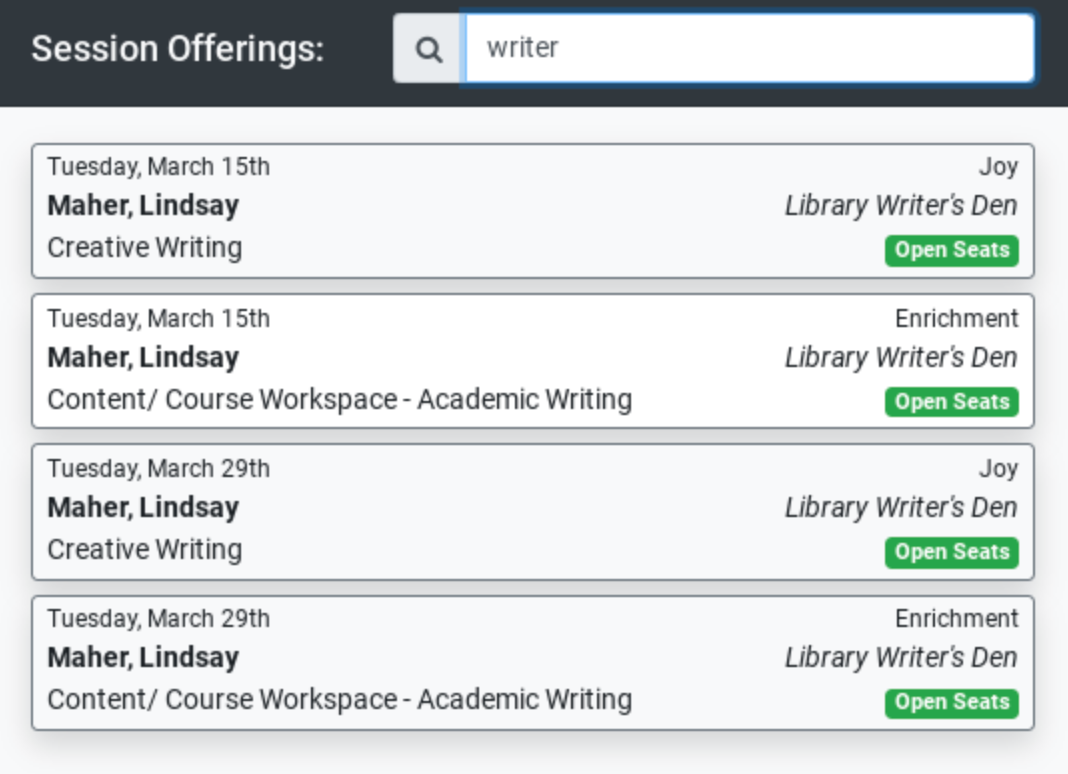 The program itself means a lot to the teachers: "It brought me joy just to be able to go to a place within the school to give students a relaxed and comfortable space," Walsh professed. "We have, in years prior, been able to house some authors, and I even published a book with Mr. Gallagher during that time. It was really meaningful to have students see themselves in these places. It was profound to me."
The program has not been the easiest to run this year, though. "It usually starts at the beginning of the year, but we had a different location. We used to be on Boyle 3rd floor, but that space needed to be cleared for a teacher so that's what delayed the opening until now," Marquez commented. The years prior have been difficult due to COVID-19, so it was important to run this program better than ever. "I would say, the last couple of years with the pandemic, this is sort of like our rebound."
"The hardest is consistency and scheduling and visibility," Walsh added. "It is hard to be visible to students and not end up kind of clique-y. I think the visibility is good and making sure the offer is inclusive and all backgrounds can feel they have a space, that can be tricky."