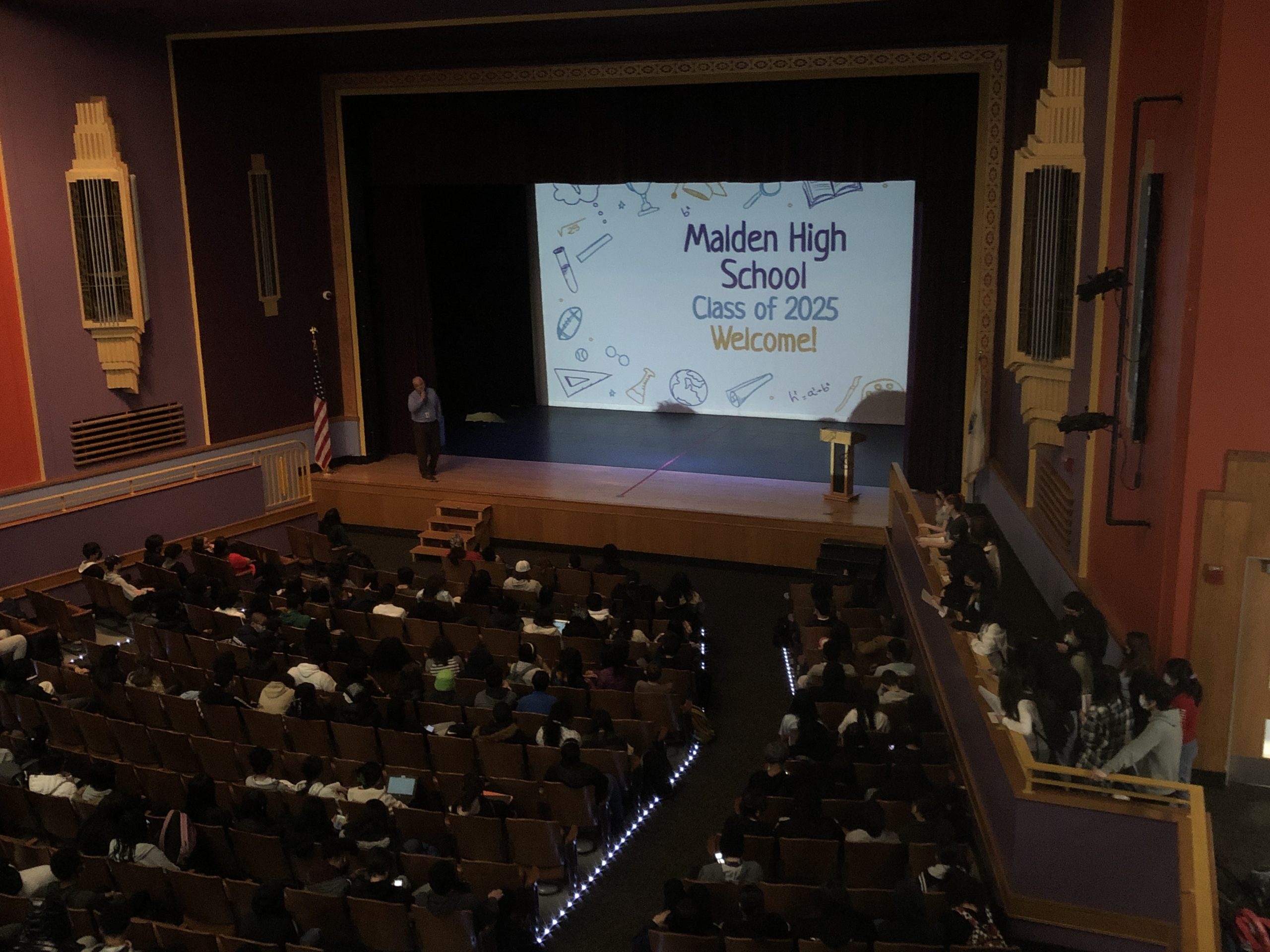 In an email sent earlier this month, English teacher Leanne DeRosa announced that she would be stepping up as the Class of 2025's advisor. Shortly after that, posters began showing up on the walls of Malden High School as the campaign season officially started.
Candidates had roughly a week to campaign for themselves and earn the support of their classmates. On April 14th during Flex block, they presented their speeches in front of their class in the hopes of winning their votes.
Elections were held virtually and opened after school on the 14th and ended at 11am on the next day. 
For this voting period, the positions were president, vice president, treasurer, secretary, two marketing coordinators, and volunteer coordinator. 
After much competition and hard work, these are the elected officers for the Class of 2025. 
President: Lovely Anne Gerochi
Vice President: Huong Ly
Treasurer: Kevin Lin
Secretary: Sarah Pham
Marketing Coordinators: Ollie Dodge and Jessica Li
Volunteer Coordinator: Abigail Lee
"I wanted to be able to have a voice in our fundraising events and help come up with ideas to raise as much money as we could for prom," expressed newly elected Class President Gerochi on why she chose to run. 
During the elections, she had some mixed feelings. "I [was] up against some really great and qualified candidates who I happen to be friends with." 
She had put up fliers all over the school in an effort to catch people's attention as they walked to class. Social media also played a huge role in everyone's campaign this year as candidates listed out their involvement and accomplishments in Instagram posts. 
Dodge, who was elected as one of the marketing coordinators, said that the role stood out to them because of their interest in social media and community outreach. "I'm very lucky to have won, and I cannot wait to help create an amazing environment and help spread the word for various events for the Class of [2025]."
At the end of the day, Gerochi wants "high school to be memorable" and to "build a safe space" for her classmates. 
Now that elections are out of the way, the Class of 2025 can begin planning fundraisers and events to raise money for their class.