The Malden High School Softball Team had a great season coming back to school in person. Not only has come back made academics better but also the student-athletes have felt like more of a team. The Softball Team was one prime example. As shortstop and center fielder Noelle Hayes said that when the team spent more time together off the field that it  really helped them become closer and as a result of that, "we work better as a team rather than only seeing each other on the field."
As the team grew closer and bonds between the girls were made, the team had a tradition before every game. Each player wrote a note to another player which gave a feeling of confidence and support from the team. With the team working together "this is the best season we've had in the [three] years I've played for [Malden High School]," said Hayes.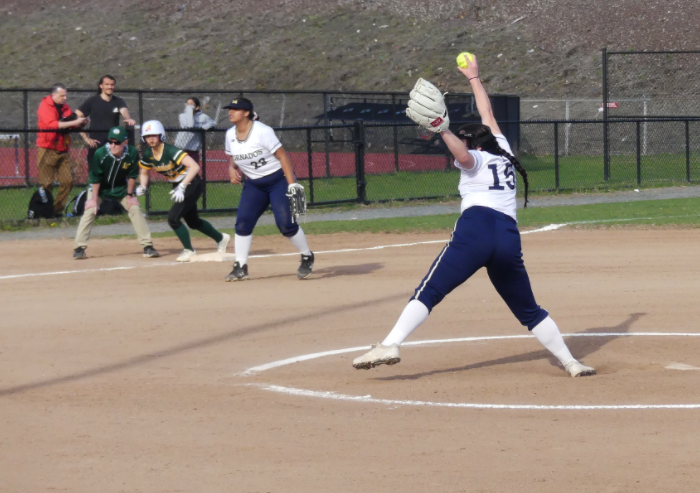 The season carried on playing better and working harder. Even though the team did not win all of their games, the players explored what they needed to improve and get more practice.  Their last game with Lynn English came to a close call, and the players pulled through and won. 
The regular season has concluded, unfortunately, but that does not deflate the players' motivation because, from the win against Lynn English, the team has made it to the state tournament. 
We have not seen the last of the Malden High School Softball Team. The team won the game qualifying them for the state tournament, something Malden High School has not done in years with the softball team. These girls have made Malden High School history and are very proud of each other. Hayes said that "knowing that we haven't been in years and finally breaking that pattern is a feeling I [can not] even describe, and to do it with some of my best friends made all the hard work worth it."