Once again, the city of Malden gathered for the High School's annual Multicultural Night.
 A long-standing tradition at Malden High, is the Multicultural Night. It celebrates the culture, inclusion and diversity that Malden has embraced among its citizens for many years. 
On Friday, May 20th, event coordinators and club members breathed life and color into the Malden High courtyard with balloons and banners, among other decorations. Stairway railings adorned with vibrant, representative flags led attendees to the courtyard. 
Casual buzz sounded until 3:30 pm when the DJ kicked off Multicultural Night with an exciting beat.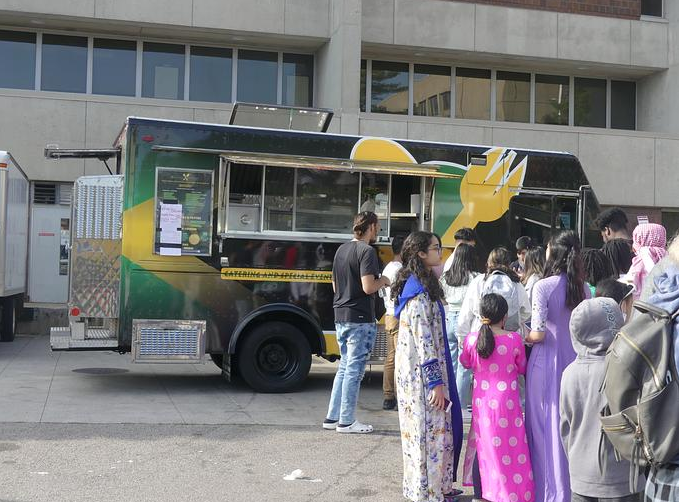 As the doors to the gallery opened, immediately, fragrances of the world palate escaped to the attendees. Their senses curious, dozens flooded inside with plates and utensils for a taste. 
On the gallery table, dishes from various cuisines were neatly arranged,such cultural dishes as Haitian macaroni au gratin to Salvadoran pupusas attracted the taste buds of attendees. Several plates ended up with a little bit of everything.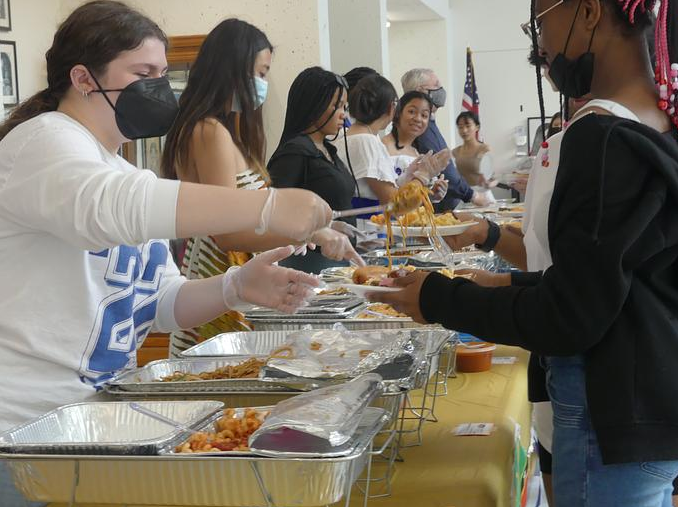 Mayor of Malden Gary Christenson held the microphone to express cheerful remarks about Multicultural Night and his pride in the city's diversity. His announcement was followed by warm applause.
Yahaira Marquez, Multicultural Club advisor and main coordinator for the event, shared that this was Malden High School's ninth annual Multicultural Night. However, she highlighted this year's event above the other multicultural events for the new collaboration between the city of Malden and the high school and its staff and students. 
Such collaboration for the event allowed for the use of the "food trucks in addition to the food that we have from staff and students." Marquez also believed that "more outside entertainers and families showed up thanks to the publicity through the city."
Principal Christopher Mastrangelo oversaw the collaboration that began taking place during the start of the second semester between the city and the school. He thought that "it was so well-organized, so well-planned. I thought it was outstanding." Mastrangelo even shared that it brought him out of his comfort zone as he could try various cultural dishes he was not familiar with.
"My expectations are always to represent the school's cultures whether it's through the food performances, the display tables…etc," Marquez emphasized. "I also had to make sure that enough people from the school and community would show up."
She added, "I think we were very successful in that since, I would say, hundreds of people showed up." Multicultural Night "did meet my expectations, especially being the first time since 2019 that we're hosting this event. It feels like we kind of have to rebuild the celebration again because of COVID; but, for this being the first year, it went really well."