Haitian Flag Day is a holiday that celebrates the creation of the flag of Haiti. The day is celebrated each year on 18 May which is the anniversary of the date of the flag's adoption in 1803. The Haitian Culture Club at Malden High School, advised by French teacher Paul Degenkolb, organized a Haitian Flag day event at Malden High School.
The start of the event was slow with people coming in with their Haitian flag attire, some wearing flags on their backs and others having the Haitian flag design on their clothes or just the colors blue and red, which are the main colors that consist of the Haitian flag.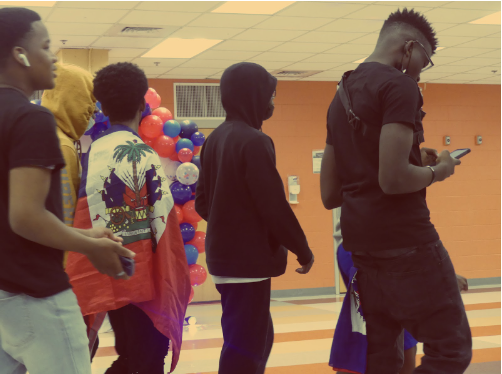 When it was announced that Elizabeth Pierre, the 100th Miss Massachusetts, attended the Haitian Flag Day event, the music started to play. The DJ had the crowd dancing to songs such as "Cheri Benyem" by Harmonik and a mix of Kompa songs.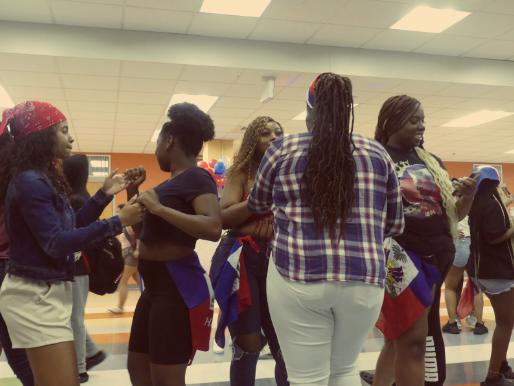 With people dancing and all of the excitement buzzing in the air, people started to grow an appetite and when they announced that food was ready a crowd of people ran towards the area where the food was being served ready to eat. After the food was served the performances began with the Step Team and members of the Haitian Culture Club. Each dance tapped into the culture of the country Haiti.
All photos by Ashton Calixte.