Yearbooks for the Senior Class of 2023 are still available for pre-order! Students interested in purchasing one can still be preordered through The Maldonian Yearbook '23 Google Classroom with the website link: https://bit.ly/MHSYearbook2023, or can see Mr. Valente in room B231 if they would like to pay with a check or cash.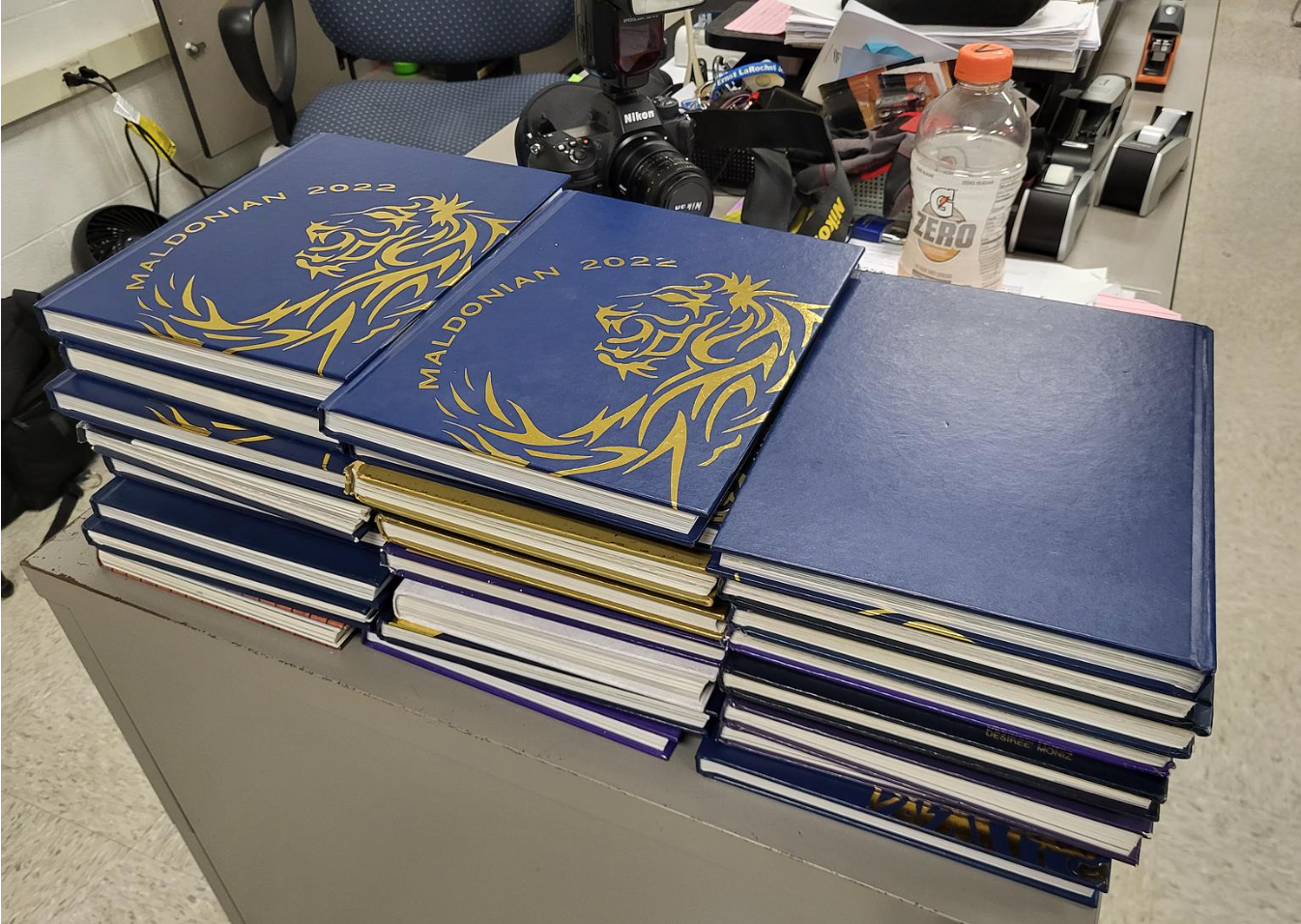 How much does it cost?
"Although the $75 yearbook price has increased to $85, it rarely tends to be discounted unless the staff receives donations or aid," mentioned Mr. Valente. "We need to fundraise for our [yearbook] costs," he adds. You can still purchase the yearbook in a three-payment plan rather than all at once. "Sometimes we look for sponsors to get these books to students at discounts."
Why is it special?
A unique aspect that the Maldonian adds to the yearbook is QR codes. These QR codes show a digital library of images, called "Replay It", that will be brought up when scanned and can last for up to 30 years, Valente claimed. Students can submit photos even after a specific event has passed. In other words, after yearbook orders are placed, you can still submit and view photos from events that concluded after the yearbook has been printed. Thus students can put images "in" the yearbook in the form of QR codes. Valente mentioned that "we're the only school in the state [that] does this," and is currently teaching other schools how.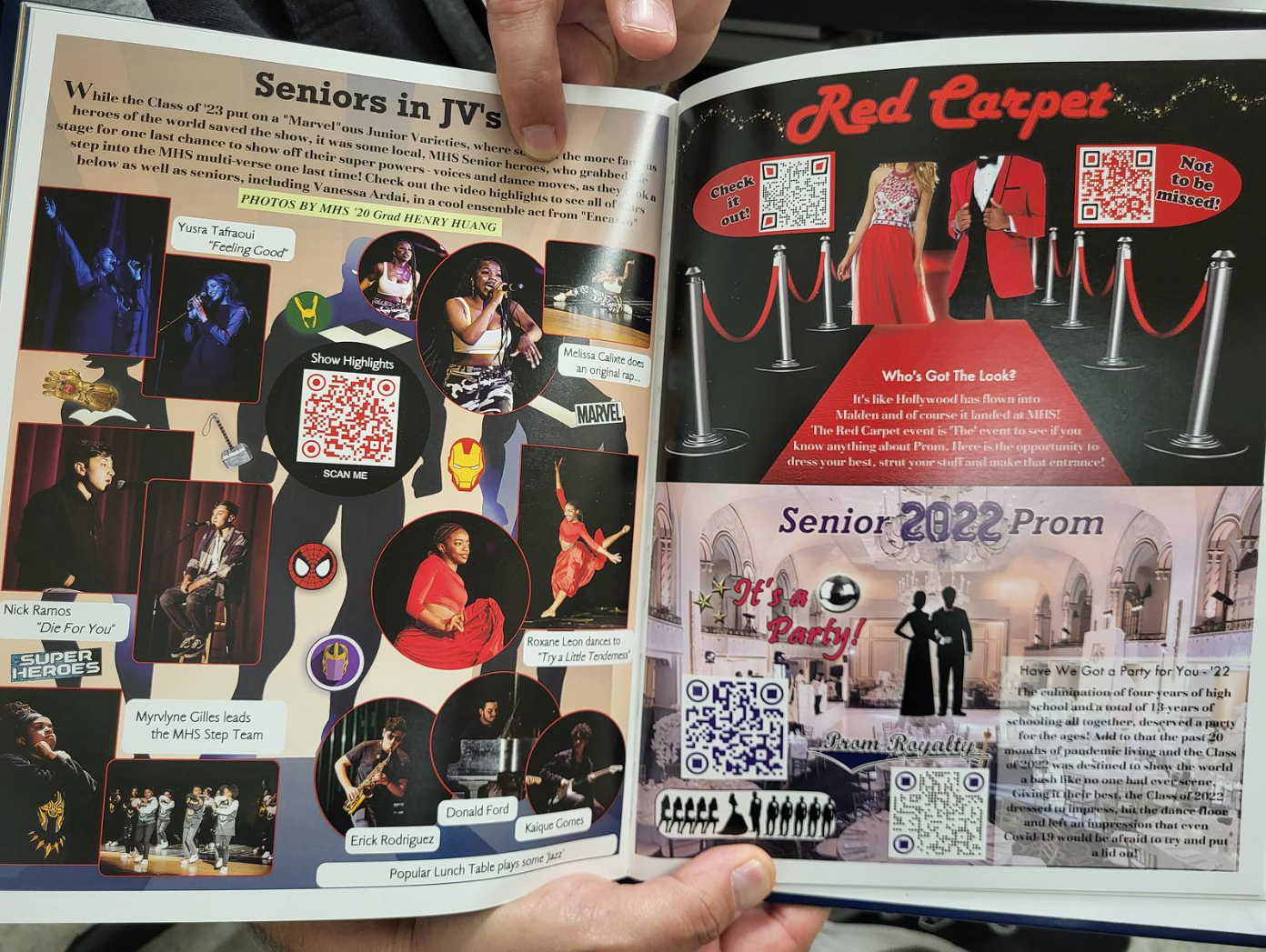 Should students get a yearbook? "We want everyone who wants a book to get a book. We have a three payment system online, through the MHS home page," Valente emphasizes. "When I look back at yearbooks throughout the years, I see great classes. But [for] your yearbook, [it] will be your favorite since it is your class!" Another reason to pre-order a yearbook if you've been considering it.
When do yearbook sales end? "It does become a cost thing, [the Maldonian doesn't] make any money," says Valente. Yearbooks are expensive but also lengthy to make. It takes up to four weeks to print, as the company makes yearbooks for 4000 other schools, explained Valente. "We try to wait until the last possible day for the publisher to print," it gives an opportunity for anyone still deciding on whether or not to buy a yearbook, to purchase one.
"We [will] only buy what we order, can't buy extra…I'll order an extra 20, but we will sell out," Valente emphasizes. There needs to be a set number of yearbook orders around April break he says, so order now while you can! Valente says with a yearbook, "you will be able to look at throwback photos, it's always nice to rekindle that flame [of nostalgia]."