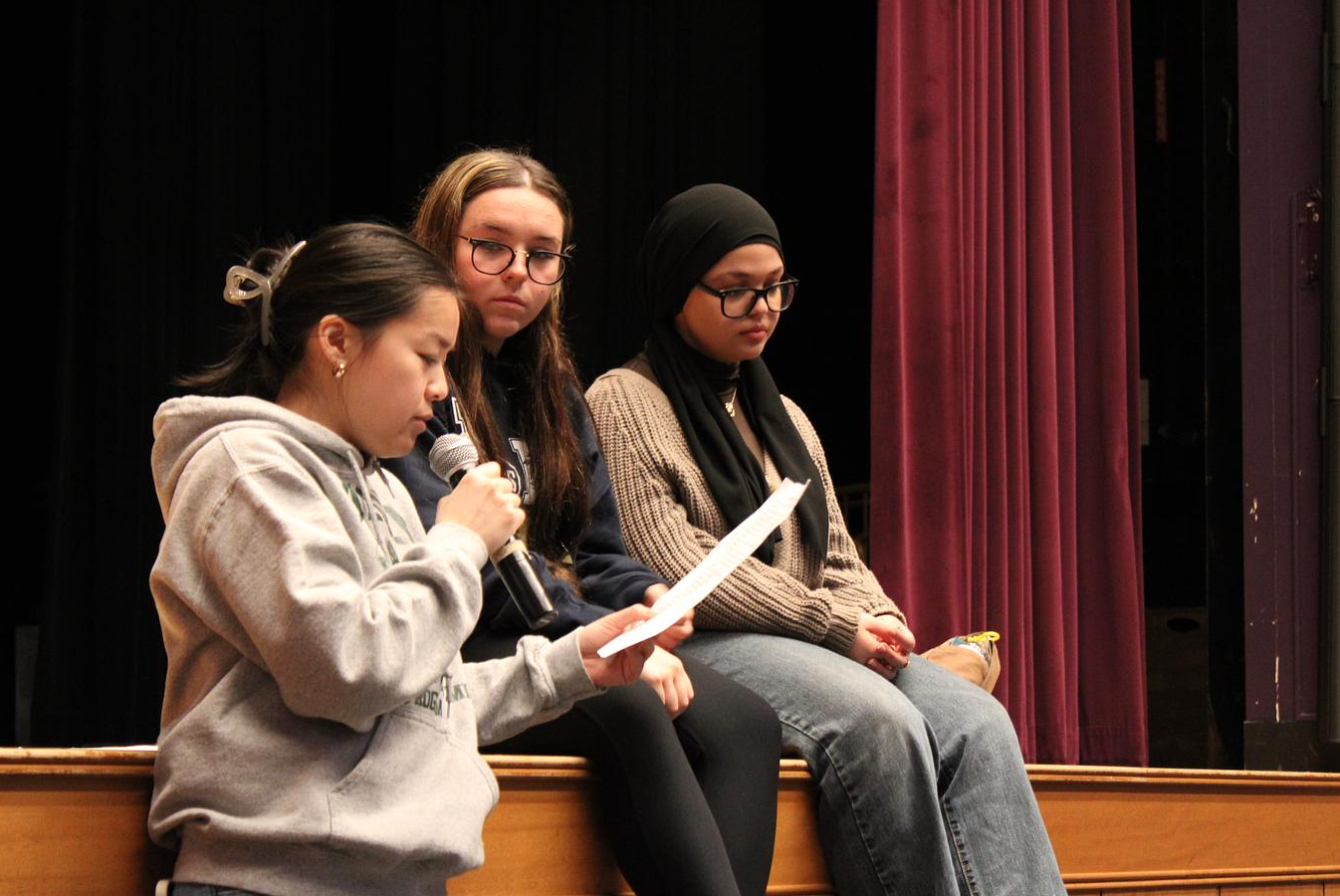 All photos by Delina Yohannes.
This past week during Joy Block, an informative panel hosted by a few seniors was held in hopes of answering any questions that any freshman had about senior year and the high school experience in general.
During the duration of three days, these seniors delivered a wonderful presentation that was filled with lots of crucial information for the 9th graders who attended the panel. Information regarding the harsh reality that is senior year to these underclassmen was provided in hopes of preparing them for something in their near future.
Peyton Lightbody, a senior at Malden High School, kicked off the panel by answering Guidance Counselor Ms. Yu's first question.
"Looking back on the last three and a half years, what was your favorite memory, story, or success?" Lightbody answered by elaborating on her softball career throughout high school. "One of my goals was to hit a hundred strikeouts throughout my whole high school pitching career. Last year I actually hit it in one season and I always remembered my coach; she's one of my biggest supporters." Lightbody's experience with sports throughout high school was definitely something that gained the attention of many of the ninth graders since a vast majority of the ninth graders this year have plans to participate in sports. Although working hard constantly to achieve your goals for your sport is important, remembering that being a student before an athlete is crucial.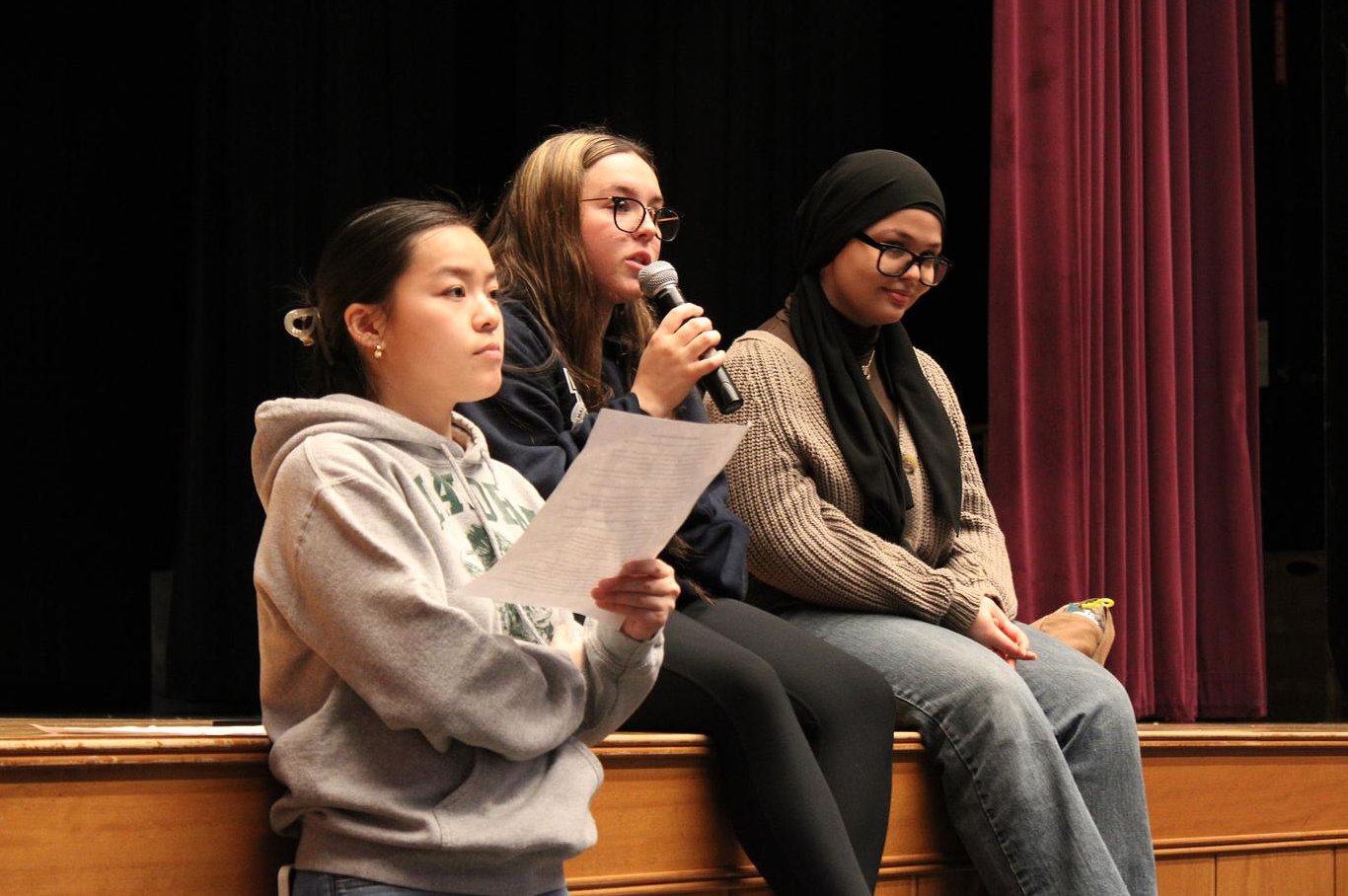 Absences and tardies were recurring topics throughout this panel. Making sure the ninth graders were fully informed about the strict attendance policy was definitely a point that both did their best of getting across. 12th grader Asmae Sekhri describes unnecessary absences as "something that just keeps on stacking up after the first time."
These two seniors, along with every senior who participated in the panel earlier in the week, provided an awesome presentation for the ninth graders who attended. Whether they realize it now or not, the information that was provided this past week is information that will stick with these ninth graders for the remainder of their high school careers.