On Friday, February 17, the Malden Golden Tornados (11-8) faced off against the Woburn Memorial Tanners (4-15). With packed stands, the first quarter started off poorly for the Golden Tornados; multiple missed two and three-point attempts kept the score low on the Malden side. 
For much of the first quarter, Captain Jonald Joseph remained the only person to score for Malden with 7 points during the quarter. However, late in the first quarter freshman Ethan Pherjarasai scored a layup to make him the only other player to score for Malden. The quarter ended 15-9 in Woburn's favor.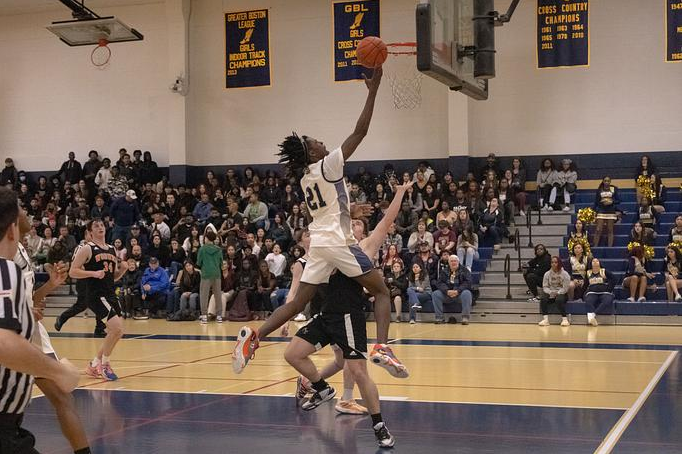 Malden continued the poor streak for about half of the second quarter until they finally found their groove. During this quarter, freshman Ethan Phejarasai really shone. Fans even chanted "he's a freshman!" after Phejarasai scored a contested layup that also won him a foul—he sank the free throw as well. The second quarter ended with Malden up 31-29. 
After a slow start, the Golden Tornados really started to kick it up a notch and pushed their lead to a total of 9 points by the end of the third quarter the score was 46-37. However, the team didn't stop there and continued to destroy the Woburn Tanners.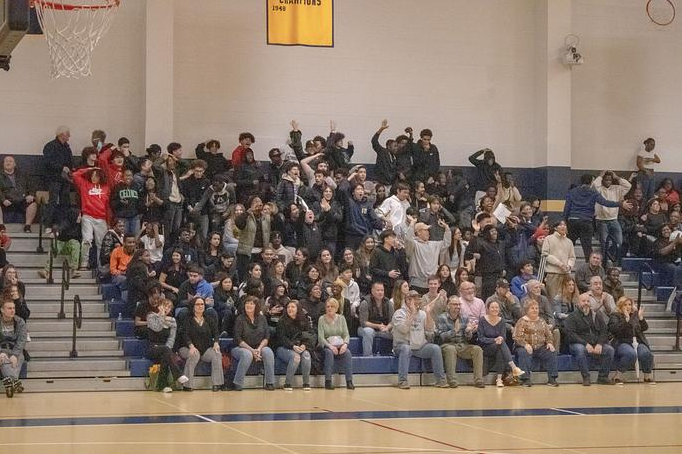 With two minutes left in the fourth quarter, Malden was up 18 points and decided to make a mass substitution, substituting off all five of the players on the court at the time in favor of other players who hadn't gotten much playing time. 
In the end, the game ended in a dominant win for Malden (65-53), which put the Golden Tornados basketball team on a 12-8 record to end the regular season, marking a huge improvement from their 1-19 record just last year. The team would end their season in the preliminary round of the state tournament against Lowell with a 61-52 loss. For a season review, click this article.