After concluding the previous season as Greater Boston League Champions, Malden High's Gymnastics team entered this season intending to reclaim this year's title.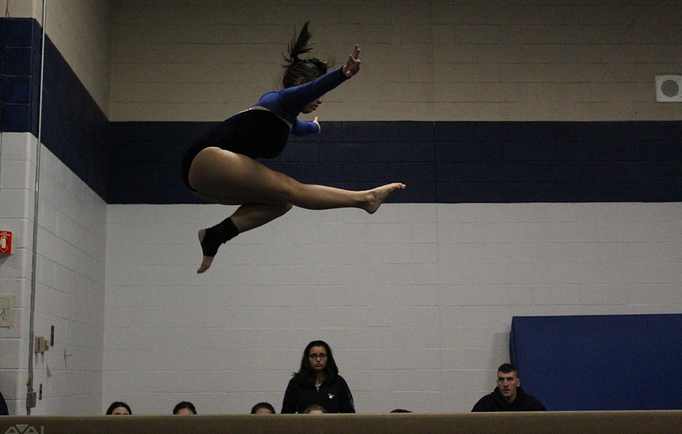 During the season, the team competed in five meets against Medford High School, Salem High School, Wakefield Memorial High School, and Melrose High School.
Although the team did not have any winning meets, senior captain Rick Ferreira thought the team was successful in achieving "higher scores individually and as a team," after each meeting despite having many new people.
Ferreira said he was "really proud to see a lot of these new" gymnasts giving their best efforts and being resilient.
In addition, he mentioned that one challenge, in the beginning, was communication with each other. Since there were many new people, "there was a barrier between" them. A gymnast later created a group chat which helped unite everyone closer.
Junior Belen Quispe Almendro stated that a goal for her was to try new things, as this was her first year on the team. She met her goal by trying all the events for gymnastics, "but mainly focusing on the balance beam."
She admitted to being nervous on her first meet, but gradually improved with practice over time and became more comfortable on the beam.
Some advice Ferreira has for those doing gymnastics next season is to "just have fun." He believes that most gymnasts "focus too much on giving their all" while forgetting to enjoy themselves.
Similarly, Almendro revealed hearing gymnastics can be intimidating, but you should "focus on what you can do rather than what you can't do."
Although she mentioned this would be her last season, she is happy to be able to learn more about herself, building her confidence while having fun. Her only regret was not being more outgoing at the beginning of the season.