Malden High School's annual Spring Job Fair was hosted just last month on April 28th.The Job Fair was an opportunity for students to seek employment or to search for career paths after high school.
The fair itself took place from 9:15 to 11:30 AM, essentially taking place during FLEX, the first lunch, and half of the second lunch period. The Job Fair was hosted in the gallery with each company having their own stand.
Students had the opportunity to walk up to a stand and ask the representative of the attending organizations about what they had to offer. Some organizations handed out flyers with QR codes for more information, and other organizations handed out cool items like water bottles or lanyards. The job fair experienced waves of students coming and going. In some moments, there were a few students just looking around and at other points, the gallery was packed.
The Job Fair had over 20 organizations in attendance, each with different options for MHS students. One organization that was present was the National Aviation Academy. The representative of the National Aviation Academy, Calvin Kanyes, explained that he believed the National Aviation Academy was a great program for kids after high school.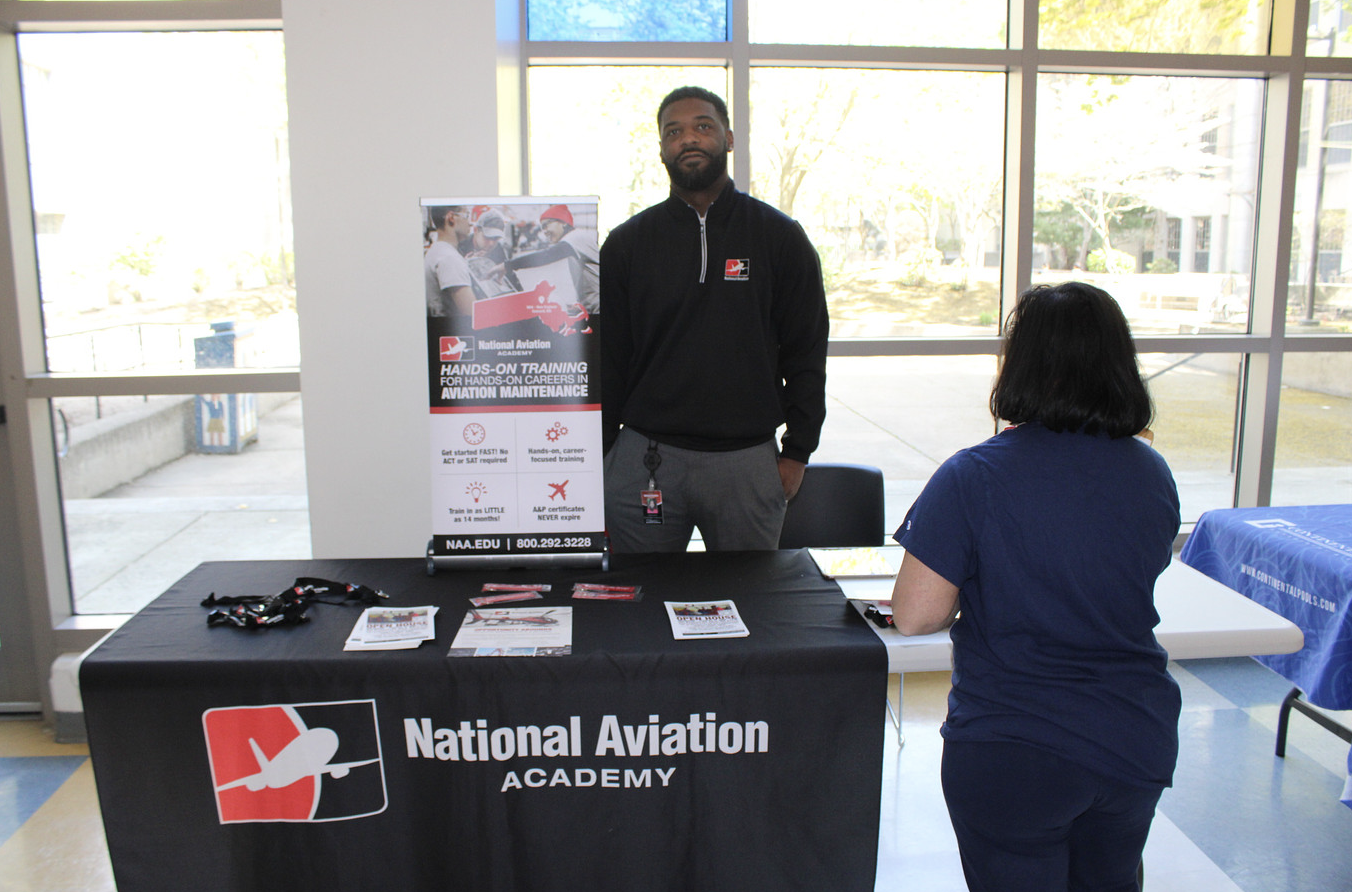 "I think one of the benefits of the National Aviation Academy is the many different opportunities that you can explore once you graduate from the National Aviation Academy. We do not just focus on airplanes. Students come out, they can work on airplanes, spaceships, helicopters, roller coasters, and military drones. There are a lot of different avenues they can go into just by having this 14-month certification," said Kanyes.
"We have a 14-month program, so once a student graduates high school, what they would do is come and work with our admissions folks and we would work them through the admission process. After that, they will enroll and start classes and then 14 months later they will hopefully graduate. During that time we will help them with their resume-building. We will bring employers on the campus at least three times a year, to make sure that our students have all of the tools that they need to be successful once they graduate from our institutions," explained Kanyes.
Another organization in attendance was City Year. "City Year is an education nonprofit under AmeriCorps. As a City Year core member, you'd be dedicating one year full-time to a year of service in whatever city you're interested in serving in. City Year has 29 different locations and in those cities, we partner with those public schools to provide support to students," said City Year representative Magdelena.
"City Year is a great gap year program for people who are right out of high school or right out of college. I think it is beneficial because you learn a lot of transferable skills in your role working with students and collaborating with teammates, but there are also a lot of benefits that come from being an alum of the program. For example, our university partnerships are where you can get a discounted rate on tuition, depending on where you're deciding to go. Also, an education award that you receive at the end of doing your service with the program," said Magdelena.
The Malden Fire Department was also at the job fair to recruit students into becoming firefighters. "So right out of high school, what you would do is take the civil service exam; that is about a hundred dollars. You will get scored, and then after you get your score, you will get placed on an eligible list. And then from there, Malden, if they are hiring, will go on that list and they will pick from candidates. And then you will get a card in the mail and they will be asking you to come for an interview. And then from there, you will sit down with a panel and then they will ask you questions and they will see if you know you are qualified," said Captain Sean Tigan.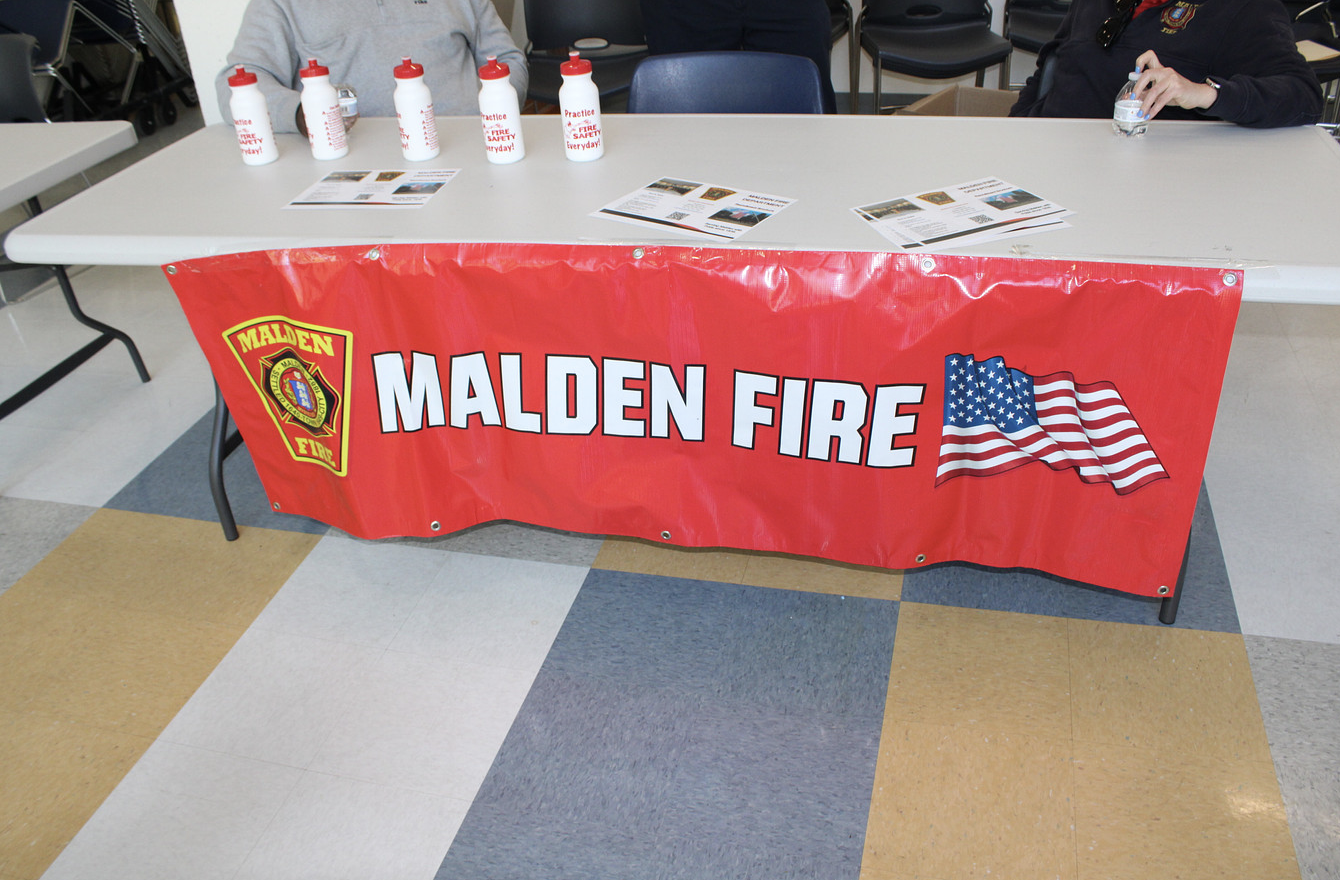 "I once was in the same situation you are in right now. I went to Malden High. I graduated in 2011. I did not know what I wanted to do, but I knew that I wanted to be a firefighter. I went across the street and, you know, I asked questions, put my name out there and it actually helped me when it came to interview time; they remembered me. I was 19 years old. I was probably one of the youngest ever in the Northern Fire Department," said Lieutenant Perry.
"It worked out in my favor and now it is going on eight years, I just became a lieutenant and I feel like I am here now to show all the kids that at the same school that I went to, that you can do it. This is one of the career paths that is one of the best. If you wanna be a firefighter, it is a great, great profession," said Perry.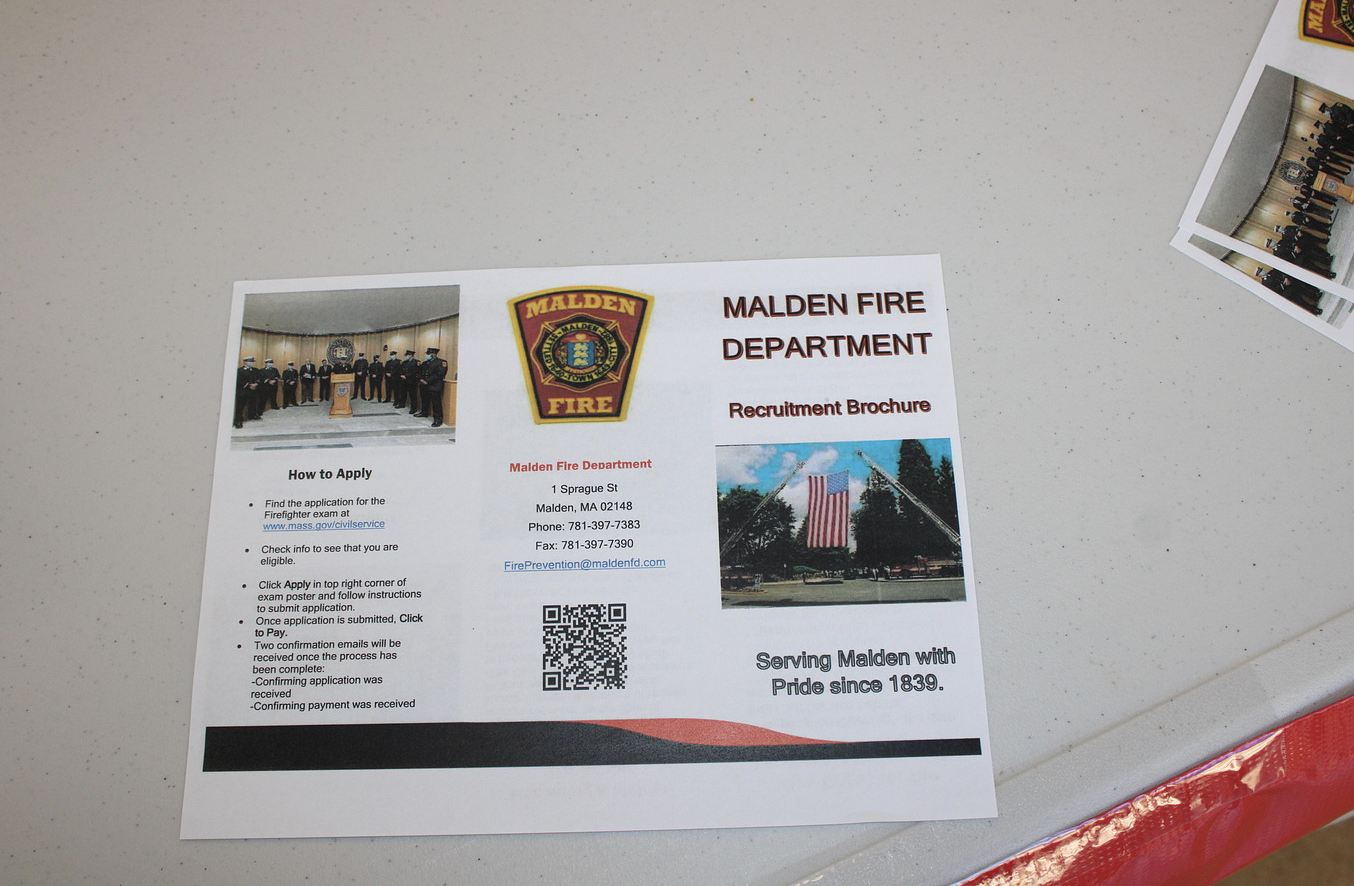 The overall reception to the job fair was very positive. "I'm glad there is a job fair because I know I want a job. I just didn't really know where to go and get one," said freshman Farris Qranfal. 
"The job fair was pretty cool, I got to learn stuff about what career I might pursue after high school," Qranfal concluded.