They All Fall Down is a mystery/thriller novel written by Rachel Howzell Hall, and has recently been read by English teacher Jennifer Clapp's classes. This book rides along the feeling of suspense, where seven newcomers arrive on an isolated island, none of them knowing each other beforehand. It all turns upside down, though, when each character is caught in a web of lies with a slim chance of escape.
"I read a review of the book when it first came out in 2019 and thought it would be a great addition to the Mystery curriculum… It's a contemporary retelling of the Agatha Christie novel And Then There Were None, a book that was already in the Mystery curriculum, with a modern setting and a much more diverse set of characters," Clapp stated.
Clapp had her students analyze the differences between Hall's book and the original inspiration that it came from. "From a literary standpoint, we focused on the choices the author made about the original story: what did she keep and what did she change and why."
During FLEX on Thursday, May 18th, Hall showed up through a video call in the library for Clapp's students to listen to and inquire about They All Fall Down. 
Students asked questions ranging from inspiration for creating the characters to stuff from her personal life, which she seemed glad to share.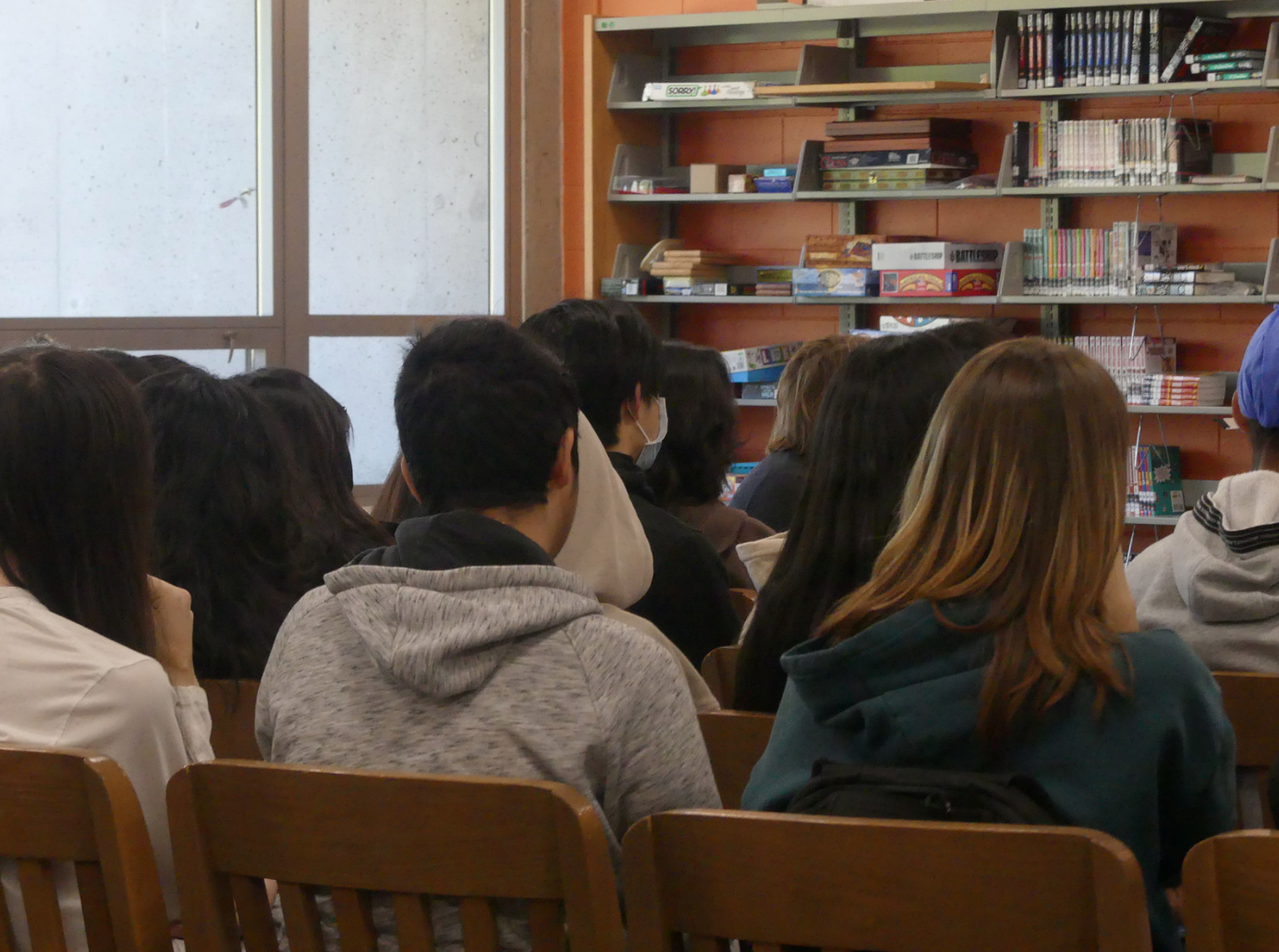 "In order for me to write They All Fall Down, I'm paying attention to different archetypes, different versions of lust, of greed and envy. All so I can go back and say 'Uh-huh. Now I know how to write this book,'" explained Hall.
Though Hall truly enjoyed writing the novel, like every author, it came with hardships and challenges along the way. At the time she was writing They All Fall Down, Hall had been battling cancer and it interfered with her work, "As I was going through this cancer thing, I kept writing, and I kept writing things down that were scaring me. I was too scared to be the voice I kept writing."
In the end, Clapp and her class seemed to enjoy their time during FLEX block with Hall, outwardly participating in asking questions and involved in what she was saying. 
Clapp expressed her thoughts, "I could not have asked for more from Rachel Howzell Hall; she gave a frank and funny talk about becoming a writer and the challenges she has faced and she answered the students' questions thoughtfully and thoroughly. I know I was inspired by her and hope the students were as well."