Last year Malden High School allowed students to sign up for a new elective in the makerspace workshop. Over the summer many of the teachers at MHS collaborated to clean the space as well as became well-versed in the many tools the workshop offers. Because of this, the staff is well equipped to teach there. The space is currently open on Tuesdays and Thursdays where both a Tufts aid and an MHS teacher are always present to assist students.
The Tufts student will be there to help with the more complicated parts of students' projects. If is one is having trouble to program a robot or fix a circuit, the Tufts student is the one to consult.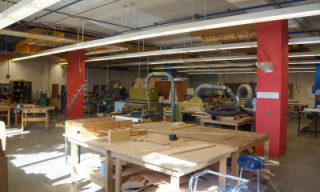 Brian Gravel, Tufts professor, and Chris Giordano, MHS  have high hopes for the space. They hope students attend the workshop to experience the innovative workshop. Teachers may bring the students down to work there so as to introduce a new, hands-on teaching style. It has caused hype amongst teachers and students alike.
Students such as sophomore Khaya Ashley, who enjoys going to the space, is currently assembling a Deadmau5 head, inspired by the mask the artist Deadmau5 wears. "It is a cool place where [he] can [go] and make something." Ashley enjoys the atmosphere and the helpful staff and students. Ashley believes more students should join because "it is a great place with great people".
Other students including junior Victoria Savini-Burke, who is making a Game of Thrones chest, has similar thoughts on the makerspace. Burke stated "[She] like[s] the space because it is filled with [her] friends" where she can collaborate with them for projects.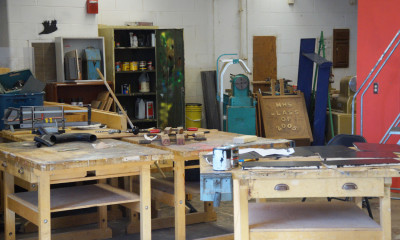 Some of the things students can partake in at the space include, but are not limited to: 3-D printing, painting, and robot construction. One could make whatever he wants within reason. If one is not one for group work, then he can take on an individual project.
Burke, Ashley, Giordano and everyone else involved in the makerspace workshop hope for more students to experience the seemingly endless opportunities there.
The workshop will start opening on Mondays, Wednesdays, and Fridays later on in the year.