Feeling lonely? Sadly, many of us are this Valentine's Day, after almost a year of social distancing due to COVID-19. However, the Class of 2022 and the Maldonian Yearbook have got you covered. From January 26th to January 29th, they sold chocolates and other candies in order to raise money between themselves.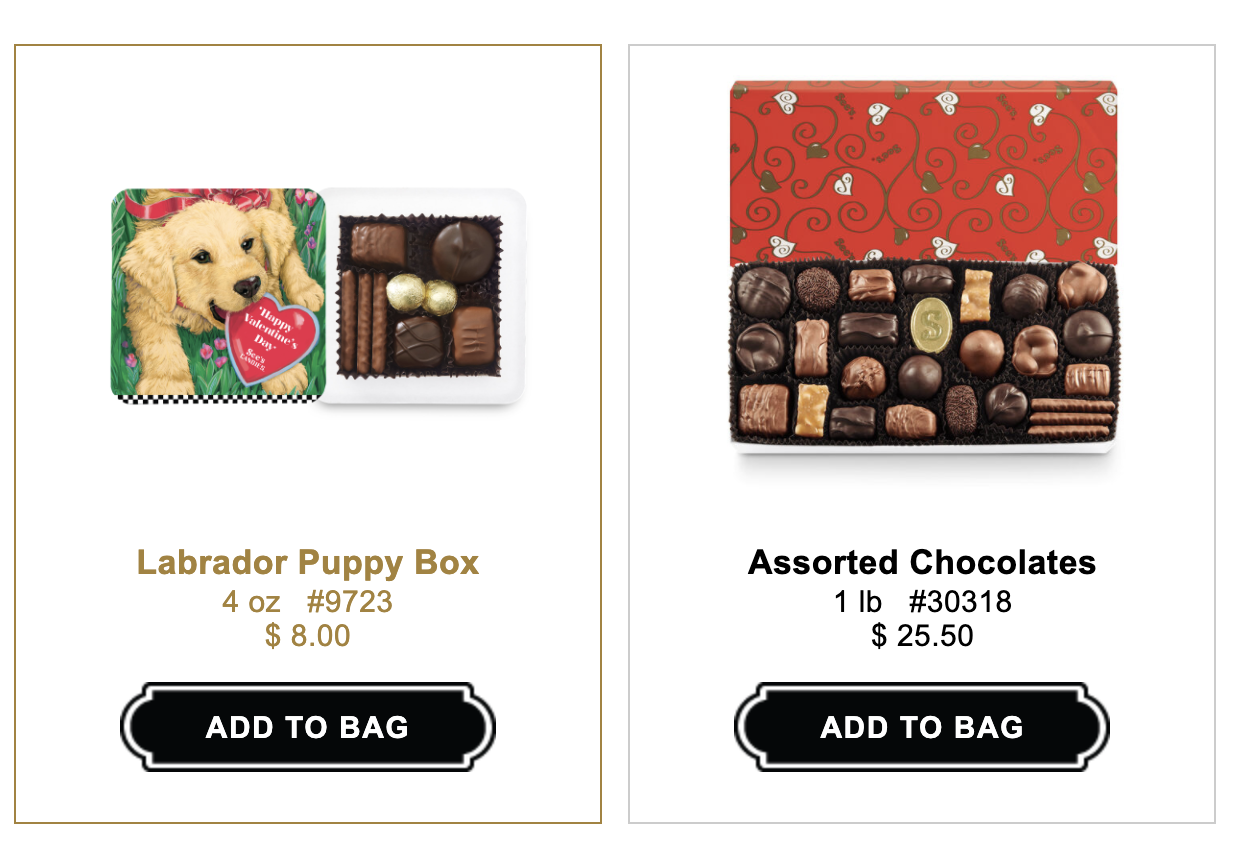 For a few days, students were able to buy 15 different types of candies ranging from $8.00 to $60.00. All proceeds went to the Class of 2022 and the Maldonian. According to Sammi Nie, the Treasurer for the Class of 2022, the reasoning behind the fundraiser being hosted by both the Class of '22 and the Maldonian was that it was easier to buy from two fundraisers than one. 
Nie explained that "initially, the Maldonian actually approached us" which is understandable; many people are in a money crunch this year, so it was easier to just give them one big fundraiser than forcing them to pick and choose.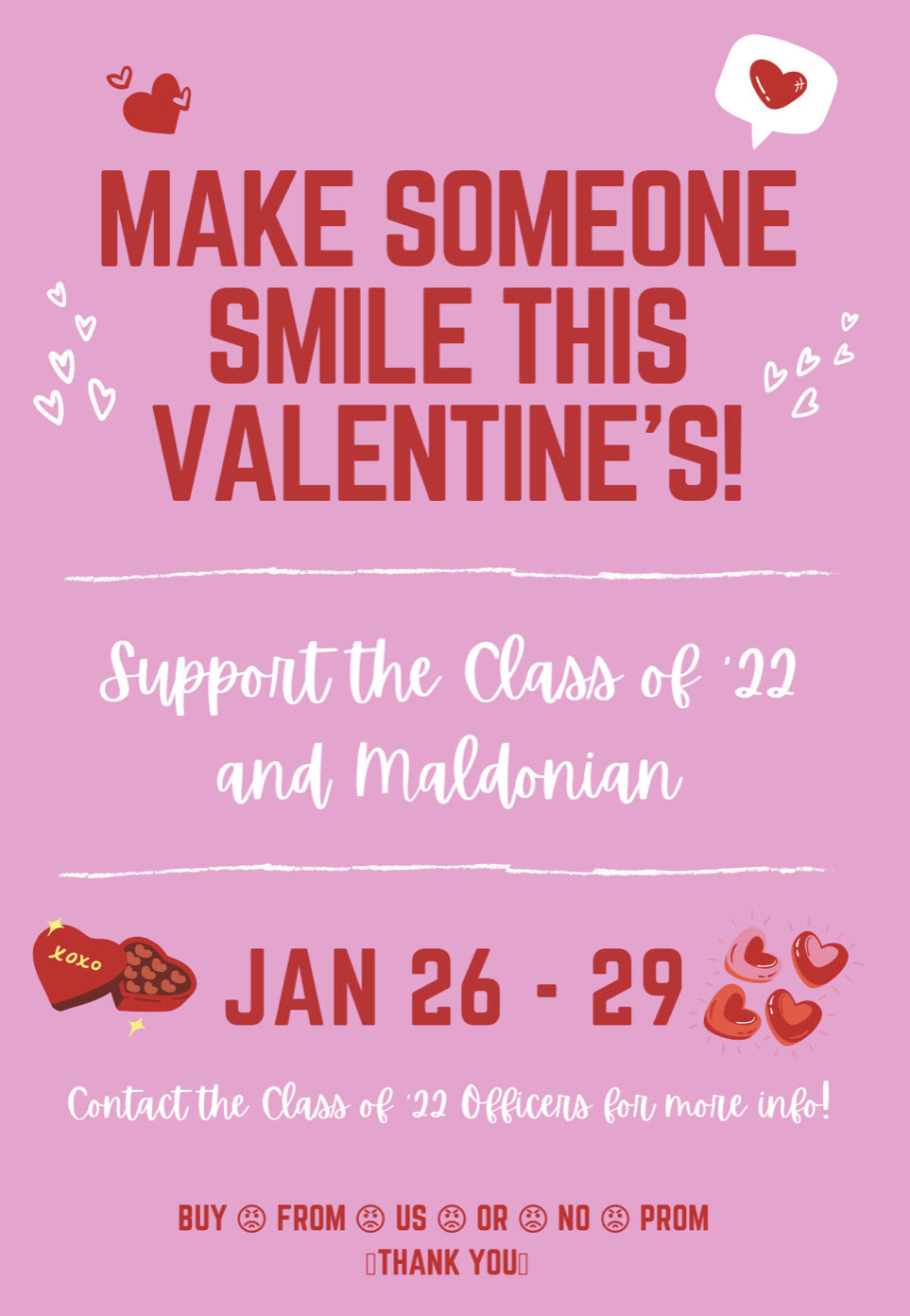 Tony Giech, the Art Director for the Class of 2022, stated that while the team is trying to plan more fundraisers, "[they] also have to follow guidelines and safety procedures." There probably would have been many more fundraisers at this point but the council has to "accommodate things like social distancing, the amount of contact that will happen, etc." When the idea of a Valentine's Day fundraiser came up they "all really liked the idea since it would be pretty much contactless."
While the poster for the fundraiser seems urgent, with the "buy from us or no prom" message at the bottom, Giech stated that it was meant to be a joke, however it was also there to "highlight the importance of helping our fundraising efforts." Nie stated that "you see so many flyers, and [they are] all the same." She added that it was added to give it a bit of flare, making it more personal. "[They are not] in a position where there should be hysteria or a panic, it [was not] made to scare people, just to nudge them in the right direction."
In the end, the fundraiser managed to raise around $800.00 for the Class of 2022, which is a huge win in such a troubling year. Hopefully, the class continues this streak of prevailing in difficult times and comes through strong on the other side.