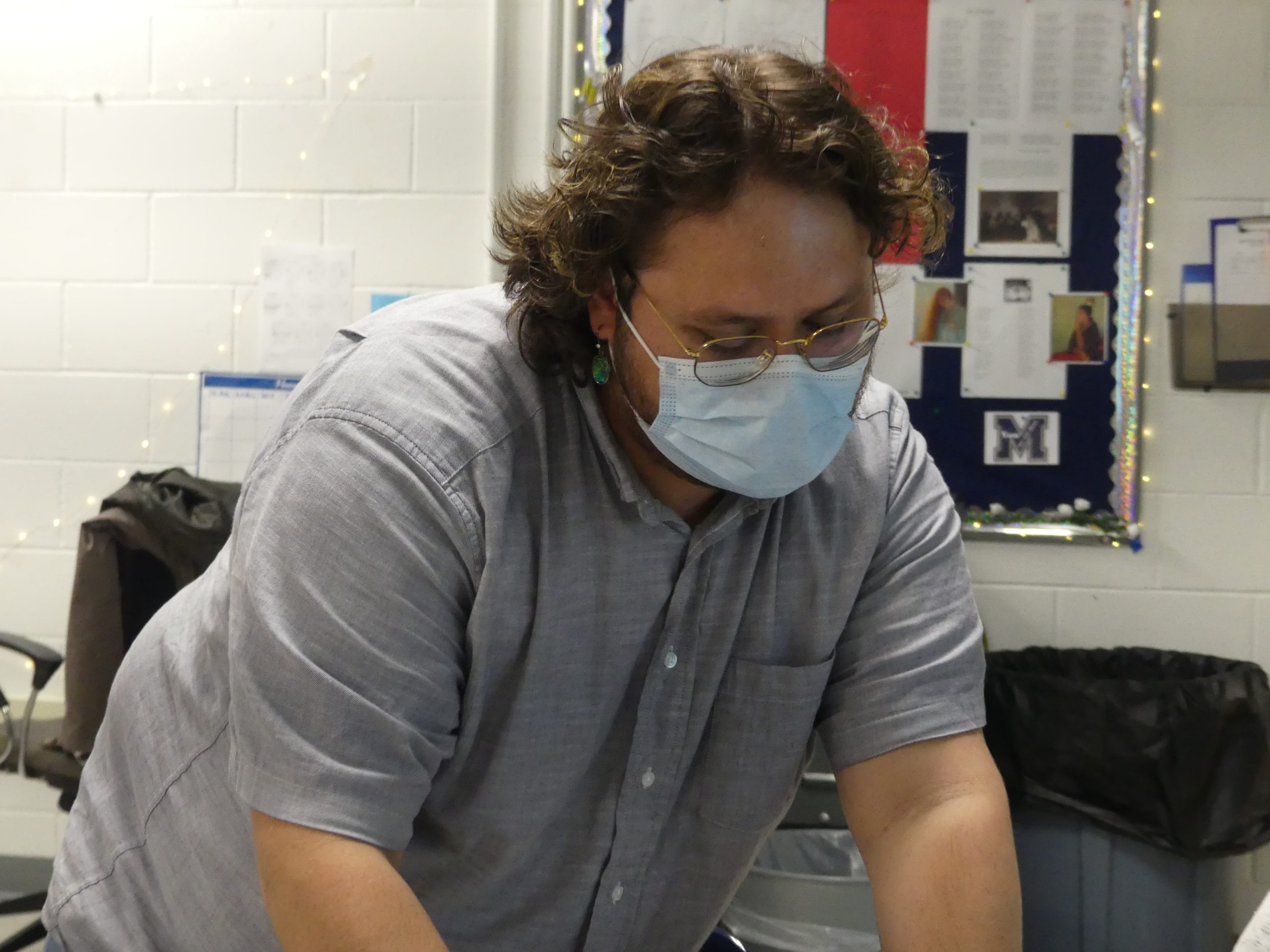 Among the new staff this year at Malden High School, Professor Fredy Rodriguez-Diaz, is a new addition. A trilingual and passionate person, Rodriguez-Diaz is eager to share their passion with the Malden High community. They have always felt a strong connection towards helping others. 
Professor Rodriguez-Diaz was born in Guatemala where they spent half their childhood with their grandparents before moving to the United States as a teenager with their family. They believe that having grown up in a different country was a privilege that shaped the way they see the world today.
Rodriguez-Diaz has a Bachelor's Degree in both Psychology and Italian Language from Salem State University. They also completed their Master's degree from Middlebury College in Vermont while studying in Italy. Currently Professor Rodriguez-Diaz is working on their PhD in Italian Literature.
As apparent as it is, Rodriguez-Diaz is quite passionate about learning Italy's history and culture. Sharon Kalagher, a Spanish Teacher at Malden High School, and the head of the World Language Department, felt that they "will bring that same enthusiasm to the students." She also said that when someone is "really interested in something it shows [...] so the enthusiasm kind of passes on."
Originally Professor Rodriguez-Diaz was meant to be hired for a position as a Spanish teacher, and then an Italian language teaching position opened up. According to Marta Cabral, the Holland House Principal, "that was something [they] were more interested in pursuing so [they] hired them for the Italian position."
Cabral, alongside Elena Mayer, another World Language teacher, had been chairing the hiring process for all the new World Language teachers this year. Cabral said that they "both made the decision that Rodriguez-Diaz would be a great fit for Malden High School." 
Having taught in both Italy and the United States, Rodriguez-Diaz has a lot of experience in teaching. They have always felt extremely passionate about the three languages they speak, English, Spanish and Italian. They feel that "[their] mission in life is to spread the knowledge of Spanish and Italian." 
In Rodriguez-Diaz's opinion, learning a language is not just about "the technical parts, but the people and the culture." When students are exposed to different languages, they feel that they "learn about different populations, different people, and different experiences." Rodriguez-Diaz especially feels that students should be aware of not just the academic parts of a language but the in-depth and historical parts, which helps to capture all the beauty of the country itself.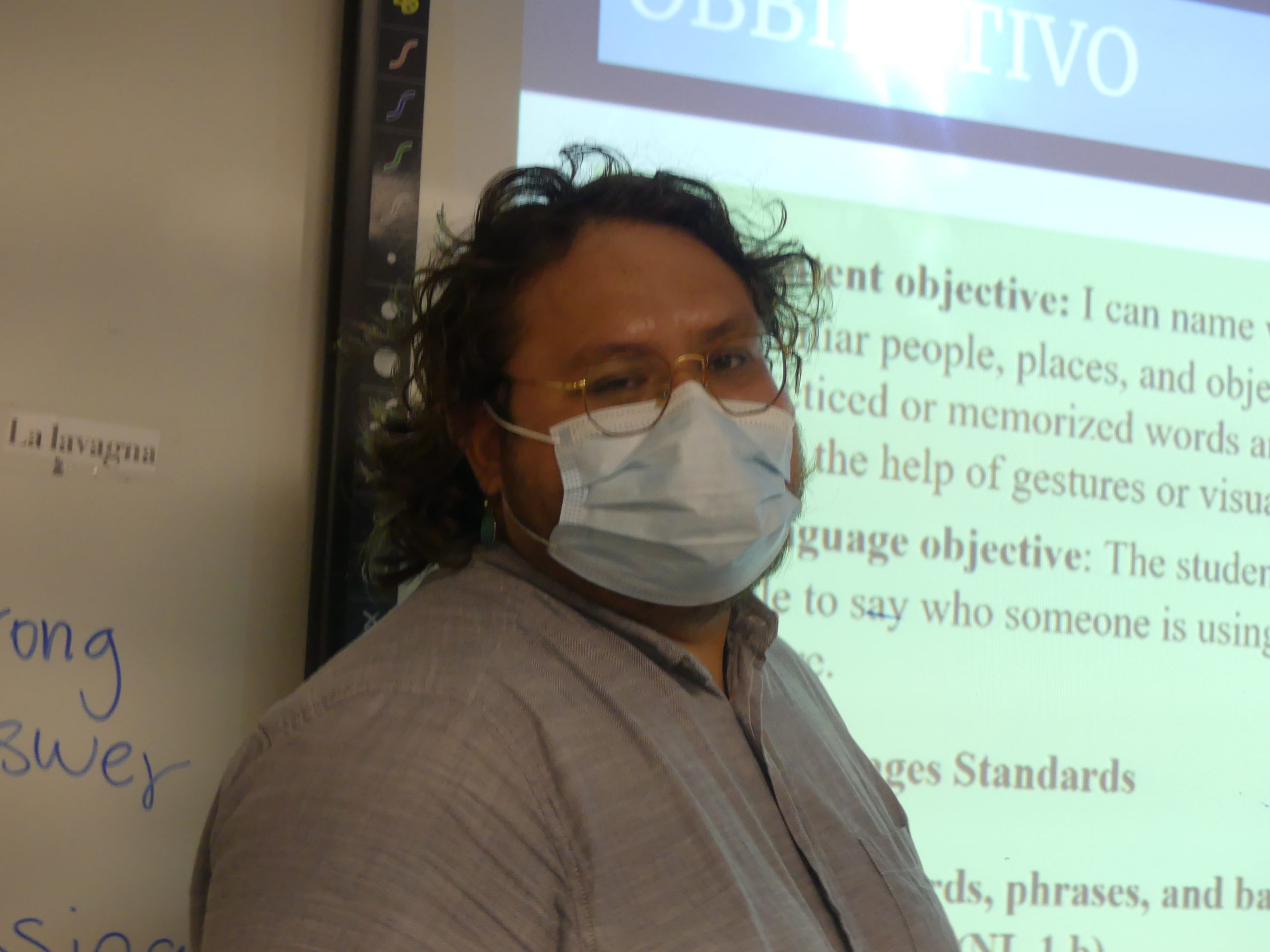 Many of their students feel that they are passionate during their classes with Professor Rodriguez-Diaz. Junior student Giovanna Bernard, who has enjoyed learning Italian for years, said, "they make us feel like [the students] can be themselves." She feels that while also teaching them, they are also willing to get to know the students better and to check up on them. Sophomore Sandra Tang said that she feels "they are very nice and gives help when needed." 
Professor Rodriguez-Diaz has also said that they want to ensure that students come to them when they need or want some help with anything. They are always willing to help and enjoy talking to the students for whatever reason it may be.
Overall they feel that they are quite a friendly, and calm person. "[They] like to give to everyone," without ever expecting anything in return. Rodriguez-Diaz also enjoys writing poetry, watching movies, cooking and being in nature. 
Rodriguez-Diaz has been an educator for around six years and chose Malden High School as their next location, mainly because of the famed diversity, which has brought so many others here. "There's many students from diverse backgrounds, and [they] really appreciate that." 
They have been transitioning quite well to the new and fast moving environment that we all know as Malden High School, from decorating their room, to getting used to the different aspects of the building. Overall they have liked their experiences so far, and are excited to get to know more students in the future.