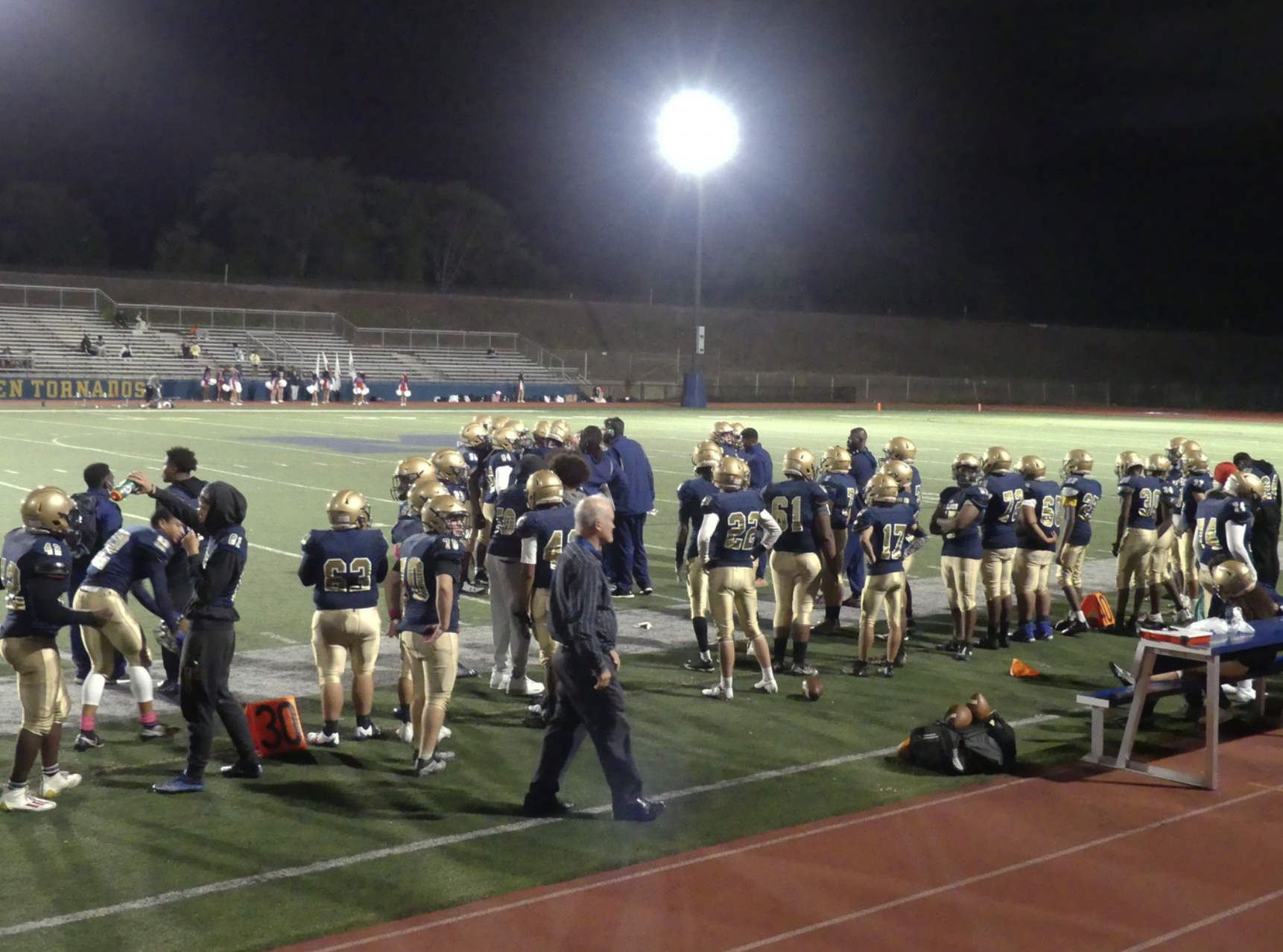 The Malden High School Golden Tornadoes played the Somerville Highlanders at Macdonald Stadium for their third game of the season. The Tornadoes were facing an 0-2 record for a tough start to their season. Despite their recent losses, the Tornadoes redeemed themselves and were able to win the game 14-12 for their first win of the season.
Both the Tornadoes and Highlanders were facing a winless record for the season, which meant it was a great opportunity to turn things around and build more momentum for the remaining season. Coach Witche Exilhomme of the Golden Tornadoes stated that "[the team was] fortunate to get some key players back. A lot of [the players] got hurt but [the team] is now healthy and looking to keep it that way the rest of the season. The confidence is definitely getting higher than it was."
After the first quarter, the score was tied 0 -0. The Tornadoes received some penalties but were still going strong.
In the second quarter, the Tornadoes scored on a touchdown pass from Senior Captain and Quarterback, Jordan Rodriguez, to Senior Samuel Solorzano. Senior Placekicker, Ronald Juarez, added the extra point for Malden which made the score 7 - 0.
In the third quarter, The Highlanders fumbled the ball. Solorzano recovered the fumble and ran it 40 yards for his second touchdown of the game. Juarez again kicked the extra point for the Tornadoes. With only 7 minutes left in the quarter, Somerville was able to get their first touchdown with a complete pass from player #17 to #11. Malden led 14 - 6.
In the fourth quarter, Somerville scored their second touchdown of the game by player #4 with only 40 seconds remaining, but it was not enough to beat the Tornadoes. Malden held on to win 14 - 12.
This was a huge victory for the Tornadoes and they were thrilled to finally feel that energy again. Exilhomme stated that "it felt good. It felt really good. It was very exciting for [the team] because now it's time [they] believe in [themselves], knowing that it can be done."
Exilhomme also mentioned that "[the team] is trying to finish strong. It's for [them] to believe in the system that [they] are trying to implement [and] watch it work in [their] favor. [The team] is determined to finish the season undefeated."