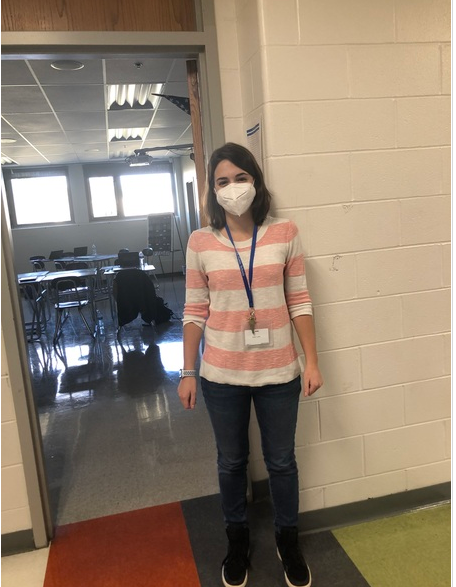 The Holland House welcomes the return of Madison Confair to Malden High School as a new math teacher. Confair student taught for half of the 2017-2018 school year with math teacher Melanie Cabral, while they attended college together at Boston University. Cabral describes meeting her and thinking she was " very kind." She also noticed that Confair was quiet, but as they began working together in the class they taught, she opened up more.
What stuck out to Cabral was how much Confair "cares about teaching [the students] math" in a way that is easy for them to understand. She has also admired how great of a job Confair is doing so far, not only being a teacher for her students, but a mentor as well. Cabral would consider Confair to have "both going for her" and is happy to see her grow as a teacher at Malden High School. She even considered Confair to be "way smarter than [she] is" regarding math skills and being able to share these skills with students.
Confair was hired in June and previously worked in Revere and Chelsea before returning to MHS. Math Department lead Kayla Scheitlin expressed that Confair is a "thoughtful, focused educator" who she believes "deeply cares for" all of her students. Schetlin also admired the way she "engag[ed]" her students in "rich" mathematical skills. Overall, she is pleased to have Confair back in the building. Although this is her first year teaching here, Confair is already somewhat familiar with the dynamics of the Malden High School.
Confair expresses how "happy" she is to be a part of the MHS Staff. Her classroom is geared mostly towards Sophomores and Juniors, but she has a number of freshmen as well. Confair teaches math because she, herself, enjoys math and wants to pass down her knowledge to others.