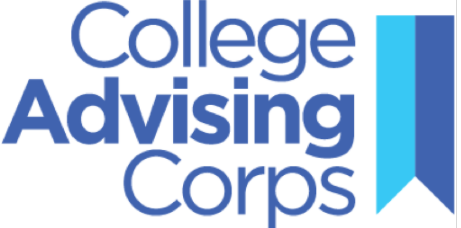 AmeriCorps is an organization that works to strengthen communities through service and volunteering. It was through one of their programs, the College Advising Corps, that Karina Martinez and Ralph Corbelle were hired to be College and Career Advisors here at Malden High. The program places near-peer¹ college advisors who have just graduated from university into high schools with underserved populations to increase the number of low-income and first-generation college students who plan on entering higher education. For those not interested in college, they also help students find job training programs, scholarships, and alternative opportunities that will lead them toward success. 
Martinez heard about the College Advising Corps through a friend of hers that was already serving at a high school. The program's mission "really resonated with [her] because of [her] own experience" as someone who came from a low-income background with immigrant parents who did not go to college or speak English very well.
In addition, Martinez grew up in the Bronx, New York, an area where school resources are not as accessible to youth as some other parts of the country. For her, "college was not a guarantee," and this was something she "was made aware of… very early on." For this reason, Martinez dedicated herself to "making sure [she] got the future [she] deserved" by working hard in school and filling out the Common App, registering for the ACT, and completing FAFSA all on her own.
"All students should have a chance at getting the future they not only want, but deserve."
Martinez was accepted into Boston University and graduated in the Class of 2021. She was a Film and Television major with a concentration in TV studies, and a minor in Deaf Studies. During her undergraduate career, Martinez worked a number of different jobs and internships, including working at her school's dining hall and answering phones at a call center.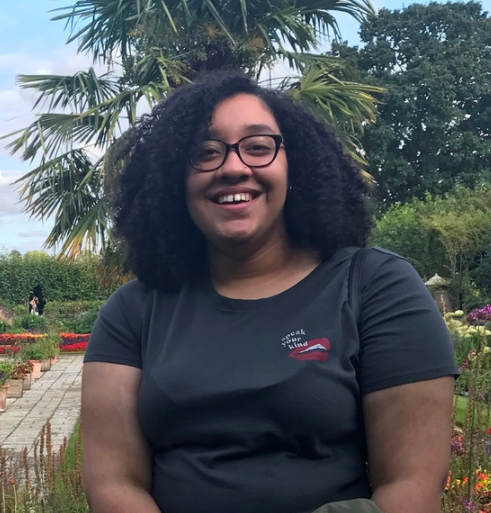 Her more relevant experience was with Boston University Admissions, where she was a Student Admissions Representative for BU's Visitor Center. She would answer questions about the school and help with on-campus visits. In her senior year of college, she became the Boston Outreach Coordinator for BU's Admissions Student Diversity Board. In this position, she "led and organized different multicultural events for prospective students" and "fostered connections with Boston Public Schools and local community-based organizations." Spending time behind the scenes of college admissions was a "very rewarding experience" and what "ultimately led [her] to rediscover [her] passion for working with students and bridging the college access gap."
For Corbelle, he had heard of the opportunity from LinkedIn, and everyone he spoke to "recommended the program and encouraged [him] to apply." He grew up in Revere, and by the time he reached high school he "had no clue what [he] wanted to do with [his] life." Similarly to Martinez's experience, Corbelle described Revere's schools as being both underfunded and overcrowded. With more students than teachers and staff to support them, "individual support for students was rare."
Being a first-generation college student and going through the experience of "figuring out what came after a high school diploma" largely on his own, inspired him to apply for the position and "make the process easier for the students at Malden High." The position that Corbelle holds with Martinez is a resource "that [he wishes] was available to [him]" when he was in high school.
Corbelle was a Posse Scholar at Bucknell University; he studied Education and English with a concentration in Race and Literature. Throughout his time at college, he worked three jobs as a writing consultant, residential advisor, and event manager. As a writing consultant, he worked with students 1-on-1 and in small groups to discuss ideas on how to strengthen their writing skills. His responsibilities as residential adviser included overseeing different halls of students and creating community programming for those halls.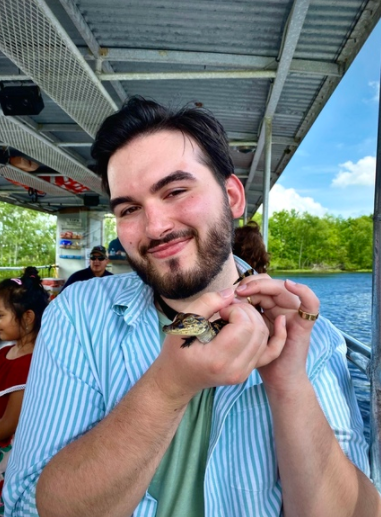 Working at the school so far has "been a bit of a whirlwind" for Martinez. However, she has "enjoyed meeting all of the students and learning about their hopes for the future." Malden High has been "very welcoming" and she is "looking forward to the rest of the year." Corbelle agreed that it has been great meeting students and "hearing about their unique experiences, questions, and interests." Coming from school in Pennsylvania, it can be challenging starting a new job in a new city, but he is "grateful for the students" and those who have been "invested in planning for their futures."
His favorite part of the job is "helping students uncover their goals, passions, and priorities." He believes that "every student deserves a chance to envision the future they want to build for themselves" and he has liked "supporting students as they figure out what paths they want to pursue." Martinez said the same, that she "loves speaking with students and learning about [what] they are passionate about."
One senior said that they "really like the new counselors," and remarked that since Martinez and Corbelle are "freshly graduated" and "have been through it all pretty recently… it is easier to relate to them and ask them about college and the process."
"I've had a lot of conversations with students that don't feel like their interests contribute anything to their future and it's so disheartening to hear. Excitement and passion are not things to take for granted. I hope more students feel their pursuits are worthwhile with every conversation they have at the college and career center."
Last but not least, Corbelle expressed that he was impressed by Malden High's students in a number of ways: how they are "working part-time jobs, caring for their families and friends, investing in their communities, committing their time to various sports and clubs, and thinking about what they are going to do in the future. Doing all of this on top of school work — during an ongoing pandemic — is genuinely amazing."
Martinez and Corbelle are available five days a week in room B337. All anyone needs to do is stop by the room or make an appointment at calendly.com/maldenhigh_cac
9th and 10th grade CCC Google Classroom: kaimiw7
11th and 12th grade CCC Google Classroom: b6ogxyd
Instagram: @maldenhigh_cac
¹an individual who has recently gone through experiences that someone one or two stages behind is now or soon will be facing.