Nathan Dean also contributed to this article.
This year is the Class of 2023's turn to host Malden High School's annual Junior Varieties show.
Junior Varieties has been a tradition at the school for the past 81 years. Countless students have gone on the stage in the Jenkins Auditorium to sing, dance, and perform their hearts out.
Last year, the Class of 2022 had a late start due to uncertainties with Covid, but they managed to pull through and host a successful show in the spring.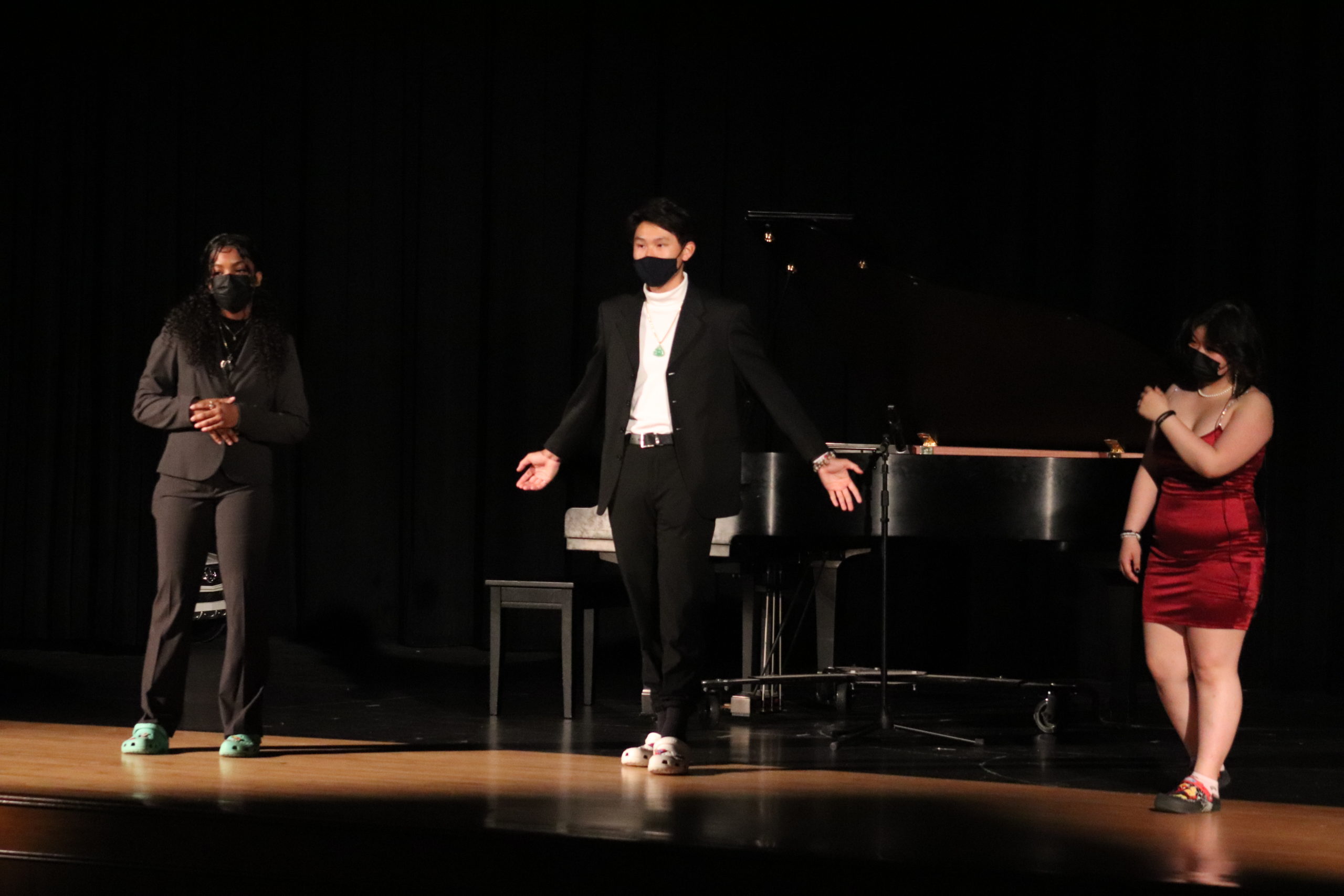 Now, faced with concerns of their own, the Class of 2023 has a few months to get everything together before opening night. 
While the Junior Student Council has not yet announced an official name or theme for the show, they are currently brainstorming ideas around a Marvel concept. 
"We wanted to involve a superhero/Marvel concept with the recent Spider-Man movie that came out! It is something that brought a lot of people together and a lot of people were excited to see it, so we wanted to add a relevant part of it to our show. We also wanted to [include] a throwback theme because with everything going on, we wanted to celebrate the past a little bit." expressed Siena Lee, Class Historian. 
A few weeks ago, the class posted on their Instagram calling for acts to audition for the show, with auditions starting earlier this week. Siena Lee explained that they will be judged based on skill and overall interest in performing. Rehearsals will start shortly after finalizing their performers. 
Class Advisor, Michael Lightbody, along with teacher James Valente, have been helping the team run rehearsals and set up the show. Lightbody directed JV's back in 2000 and assisted Valente in 1998. 
"We didn't have a state of the art auditorium like we do now, which makes it easier to run the show," commented Lightbody. It was not until 2009 that the school underwent a restoration of the Brunelli building and auditorium. 
Class President Kyle Lee said that "seeing people happy in the crowd" is what he is most excited about.
As for Siena Lee, she is "both excited and nervous" to host the show. During Play Production's performance of Gypsy in November, she was the back-stage manager. Despite having that experience, "it is always nerve-wracking to host a show in fear of something going wrong.
"Although, knowing the consistent talent and passion of the performers and the hard-working crew and council, I know it will go well and I can't wait to be part of production this year," she continued.
Lightbody believes that they should be able to have a show that people will feel comfortable attending. With the show being scheduled for March, that gives the juniors enough time to handle the recent spike in Covid cases and to ensure everyone's safety during the production.