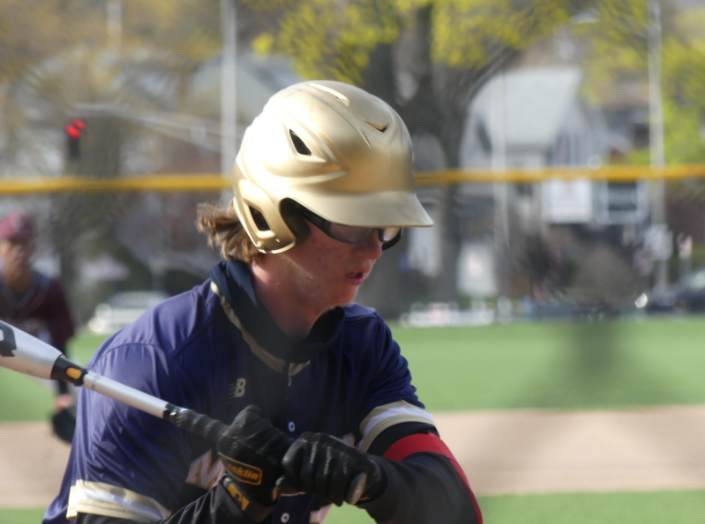 After a shortened season that began late in the last school year, Malden High School's baseball team returned in full swing this year in April.
Baseball Head Coach Stephen Freker expressed that "this season has been very enjoyable so far." With a team consisting of three freshmen, five Sophomores, a few juniors and four seniors, the team is "a young team, but a team that is very talented and excited about baseball," stated Freker.
Freker spoke out about the performance of the baseball team, saying "We have been a work in progress and have gotten stronger in all areas." He added, "one area where we have been outstanding is baserunning." In the 13 previous games, the team has stolen around 19 bases. Although the team is doing well in baserunning, Freker mentions "[they] are always working on getting better in every area." He also noted that because there are more younger players on the team, "most of our guys really don't have bad habits."  
As the season continues, Freker mentioned that they "are always looking for new lineups in the field and new batting orders." With each player getting a well-versed education in the different positions, Freker noted that "Junior Brandon McMahon has been our best pitcher," and "Sophomore Jake Simpson has also done a good job at the plate batting [with an average of] .306." This is comparative to the national average of 0.250. He also added that the coaching staff "continue[s] to try guys in new positions as well."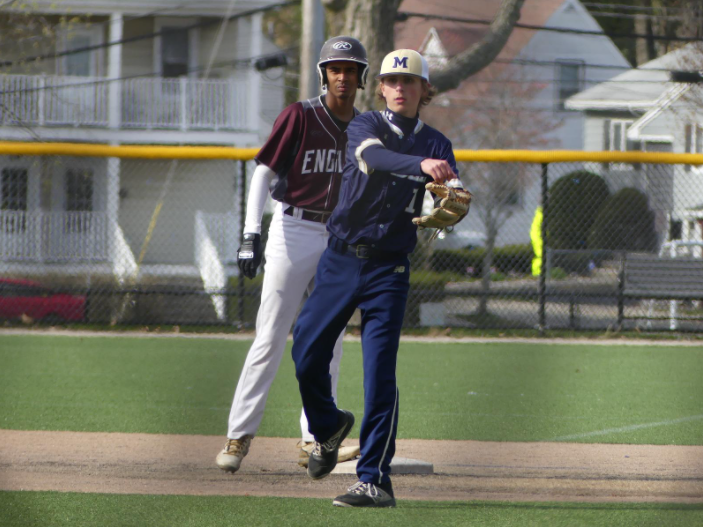 Freker shouted out two players: Senior Samuel "Sammy" Ortega and Sophomore Ezekiel "Zeke" Noelsaint. He expounded that they have been the "best two players." Sophomore Ryan Coggswell also got a mention from Freker as the team's "best defender at second base."
A lot of work goes into making a baseball team successful. Not only do the coaches play a big role in their success, but so do athletic directors and athletic trainers. Freker "would like to thank [the] varsity coaches," Michael "Mike" DiCato and Kenneth "Ken" Runge, "for all the hours and hard work they put in." He also added a "big thanks to Athletic Director Charlie Conefrey and his assistant Jeanne Marquardo for their continued support along with [Athletic] Trainer Jenn Sturvent."
Along with a varsity baseball team, Freker mentioned that "we also have a solid sub-varsity team this year with a lot of talented 7th, 8th and 9th graders…and their coaches, Phil Cook and Liam Jordan, do a very good job." He concluded that "the future looks very bright for Malden High baseball."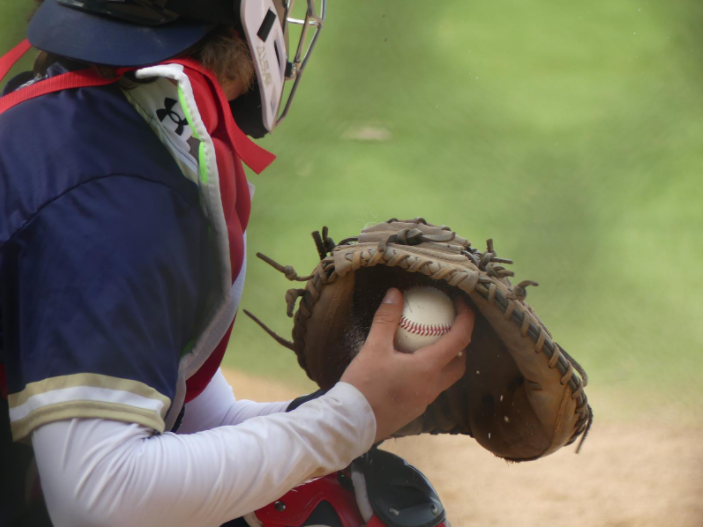 All photos taken by Courtney Fitzgerald.