Friends playing a table game, collectively cheering and bonding.
From left to right, top to bottom: Junior Gabi Krupka undergoes a headache brought on by her and her husband splitting, as friends surround her wearing concerned looks; Senior Yusra Tafraoui offers Dr. Pepper to junior Gabi Krupka, which she initially and humorously misinterprets as an actual doctor; Junior Penelope Buckingham implores junior Gabi Krupka to quit grieving her ex-husband; Junior Penelope Buckingham attempts to comfort junior Gabi Krupka, assuring her that they can find partners together; Massaging her, junior Penelope Buckingham tries to soothe Florence's growing neck pain.
Juniors Penelope Buckingham and Gabi Krupka dispute their contradicting ways of thinking, blaming each other and voicing regret for Krupka's moving in.
From left to right: Senior Nick Ramos and junior Angel Garcia face palm, feeling embarrassment for junior Gabi Krupka's experiences; Senior Nick Ramos, junior Penelope Buckingham and junior Angel Garcia conversing on their date Junior Gabi Krupka shows pictures of her ex-husband to senior Nick Ramos and junior Angel Garcia.
From left to right: Sophomore Marianne Rivadeneira on the phone; Junior Penelope Buckingham appreciating her husband's fake sweetness over the phone; Junior Penelope Buckingham speaking to her money-oriented, manipulative husband; Sophomore Emma Spignese-Smolinsky on the phone as friends try desperately to assist junior Gapi Krupka in her pain.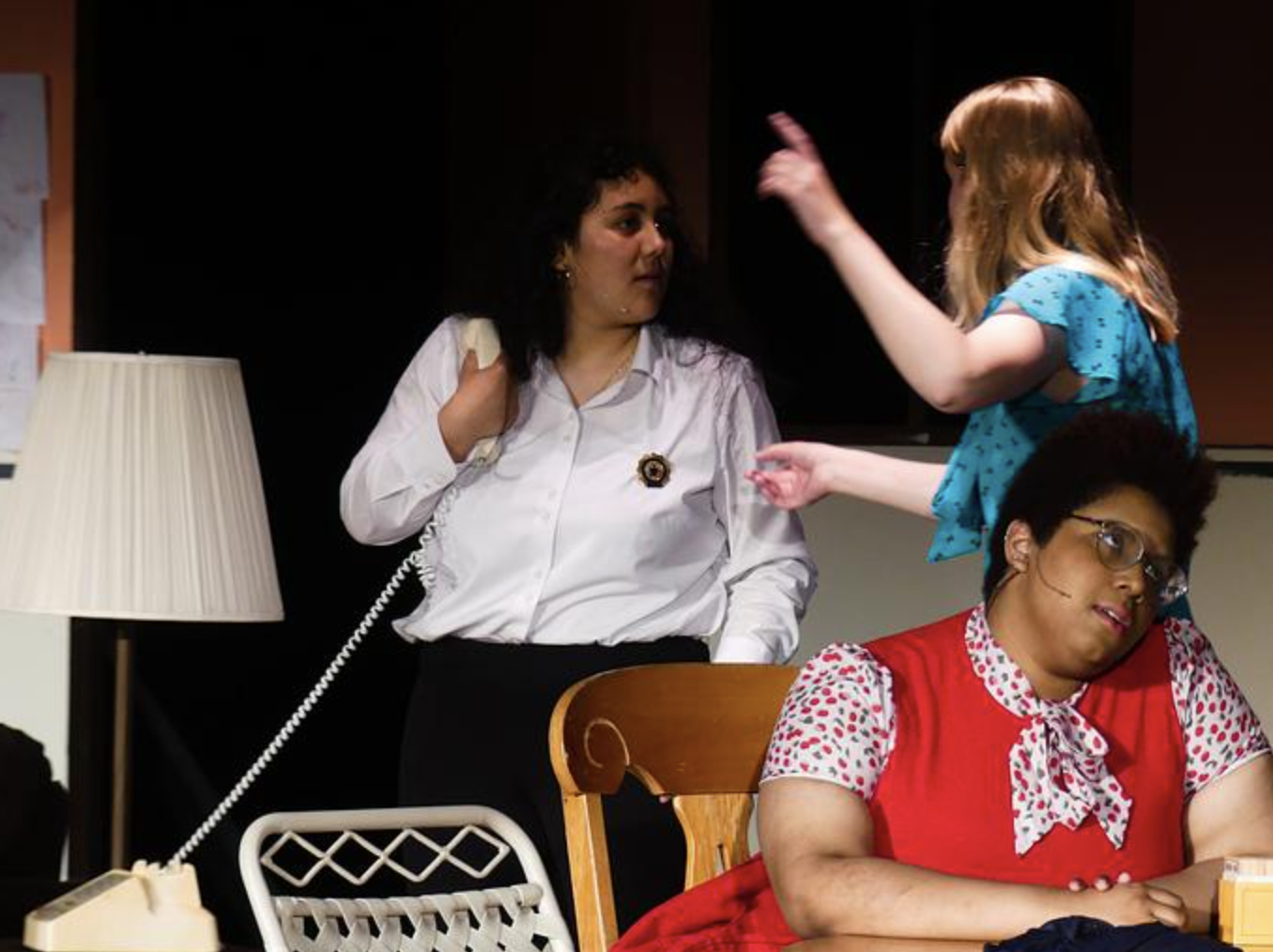 Friends celebrate after jamming out to music, closing the play.
From left to right: Senior Nick Ramos opens his arms to embrace junior Penelope Buckingham in the senior celebration; Senior Yusra Tafraoui hugs junior Penelope Buckingham, feeling the appreciation of everyone around her.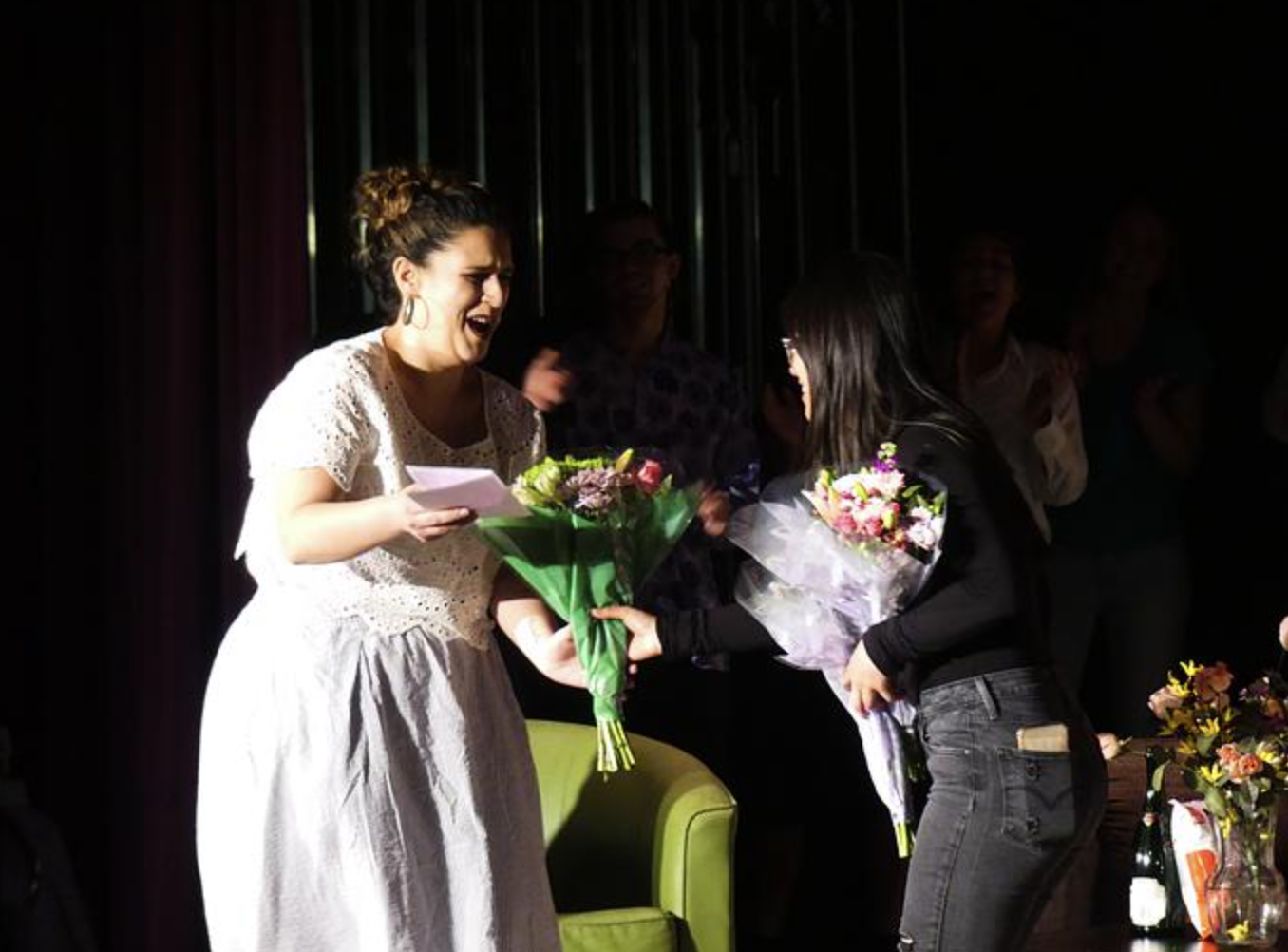 All photos by Jessica Li.