This year, the Class of 2024 is trying to bump school spirit up a level by hosting a t-shirt designing contest. All class of 2024 students were given the chance to send in their design ideas via Google Form, up until Friday the 23rd. By the time submissions closed, quite a few people submitted their designs to later be voted on.
Hosting this contest was something the Class of 2024 Council felt they had to do. One of the class advisors, Shannon Votaw, explained that they "just really wanted to get a great diversity of input." Votaw elaborated on this, explaining that they felt including the class in this design process and decision would be a great way to include the class in decisions that may affect them.
Votaw explained that they figured if they hosted a contest, they could add a fun twist to just having students vote on the council's designs.
According to Votaw, they also "figured it'd be a good way to unify the class." Makeila Scott, the Vice President of the Student Council, explained that they felt hosting this would be a "fun way to amp up school spirit," and engage the attention of the class early on.
Larissa Granja, the Treasurer of the Student Council, explained that they thought that since the school designed the original shirts from freshman year, they needed to make their own. And what better way to do that than to "get the class more involved," in this process?
At the current moment, the only shirt the Class of 2024 has is the shirt made for them in freshman year. So the council is currently working hard to make sure our new shirts are available before the pep rally in November.
The contest was announced on their Instagram page @maldenco24, at least 10 days before submissions closed, while more information was put on their Google Classroom. The Google Form was also linked there for submissions.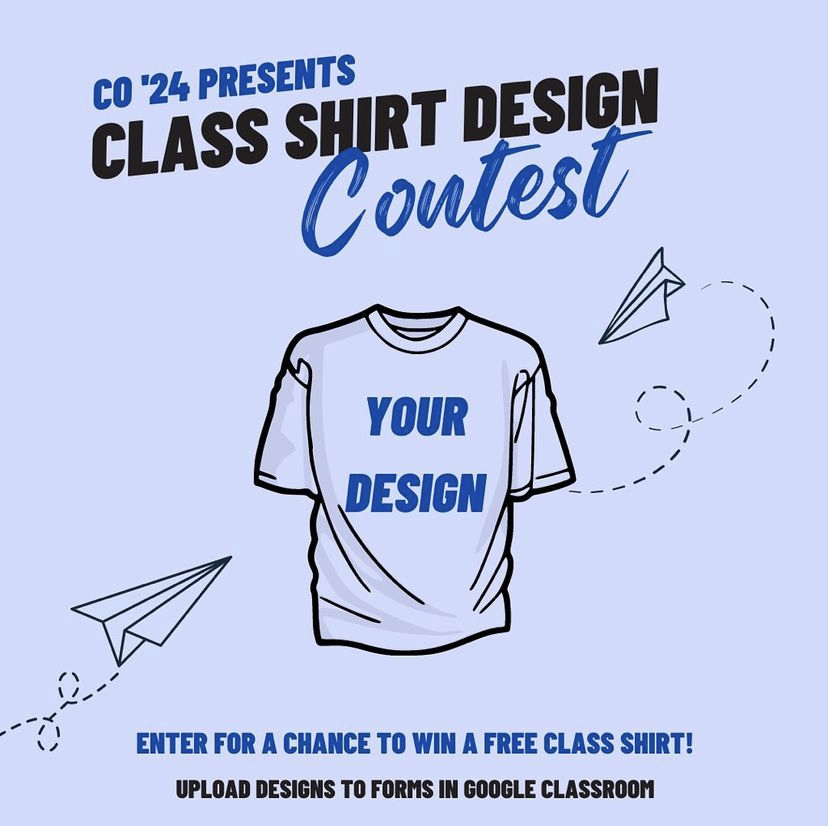 The process could take a while, as first, the students of the Class of 2024 were given the chance to vote for their favorite design over Google Forms starting Friday the 30th. Once the official decision has been made the student council will work on starting the production of these new t-shirts.
But until the printing process has begun, there is no definite price set for the cost of each t-shirt, as each student will have to pay for a shirt, except for the winning designer of the Design Contest, who will actually be given a free t-shirt!
As for now, the council is working on other stuff, as the production of the t-shirts is still a work in progress. Scott encourages the class to "look forward to upcoming events," as the council is hosting a Community Yard and Craft Sale on October 15th, and are bringing back the infamous Dancing with the Teachers on November 3rd. Registrations are open for both as of this week.