Nathan Dean also contributed to this article.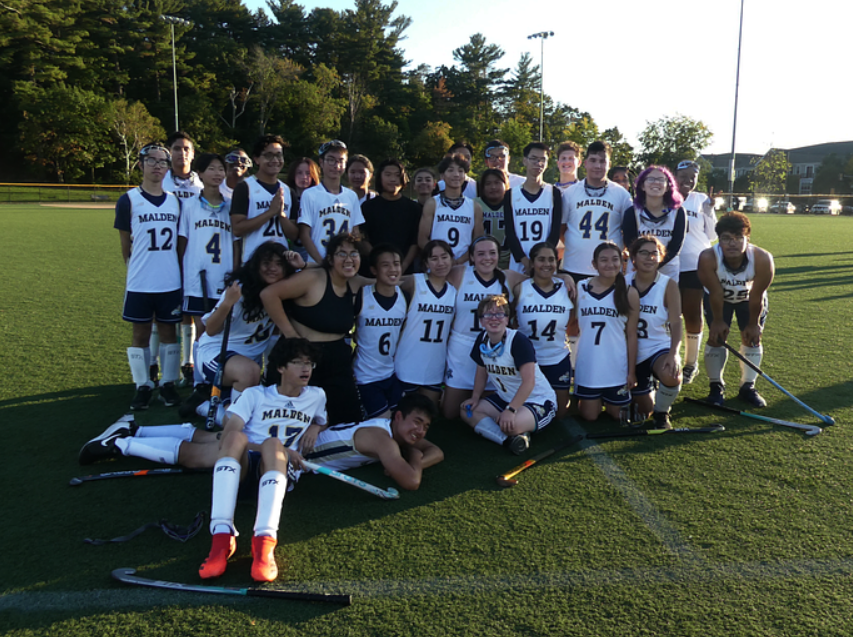 Malden High's Field Hockey team opened up their seventh game hosting Northeast Metro Tech at Pine Banks on Thursday, October 6th, 2022. They hoped to improve on their current 1-5 (Win-Loss) record.
Starting from the beginning, Malden was efficient at moving the ball effectively into their opponent's territory. Junior Lilly DeSantis, a forward for the team, put up the first point of the game. Afterwards, the two teams began to trade possessions due to mistakes and turnovers. Once Malden got possession back, senior Edmond Chen was able to score the second goal after maneuvering through multiple defenders.
Moments later, Metro Tech committed a penalty, and senior Darryn Ho was able to quickly put the ball into the goal with Malden now up 3-0.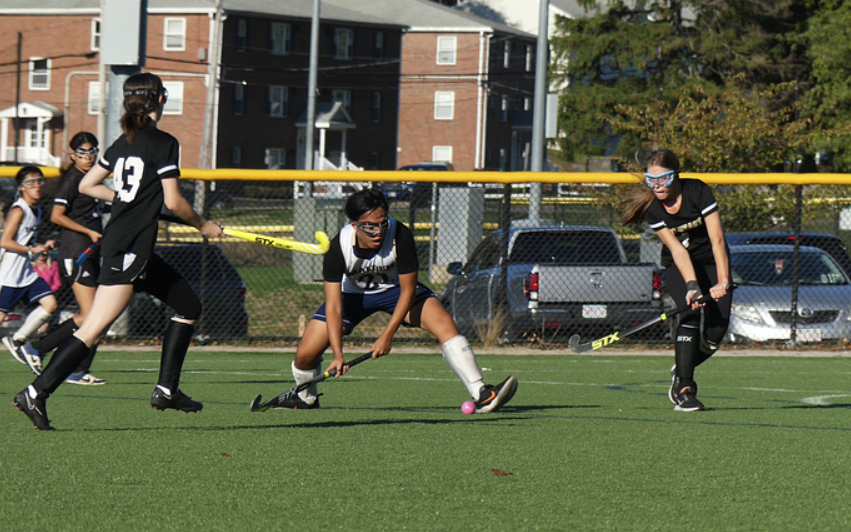 Metro Tech began moving the ball into Malden's territory, threatening to score. However, penalties ended all hope of Metro Tech's attempt to score on that drive. This marked one of only two times where Metro Tech had been able to move the ball to Malden's side during the entire first half.
Overall, during the first and second quarter, Malden was able to capitalize on many penalties committed by Metro Tech, scoring four more points before the first half ended.
At halftime, players and coaches got together to discuss mistakes and adjustments. The team agreed that communications should have been better. Senior Andrew Landaverde explained that the players were too clumped up during the first half and they needed to spread out more on the field.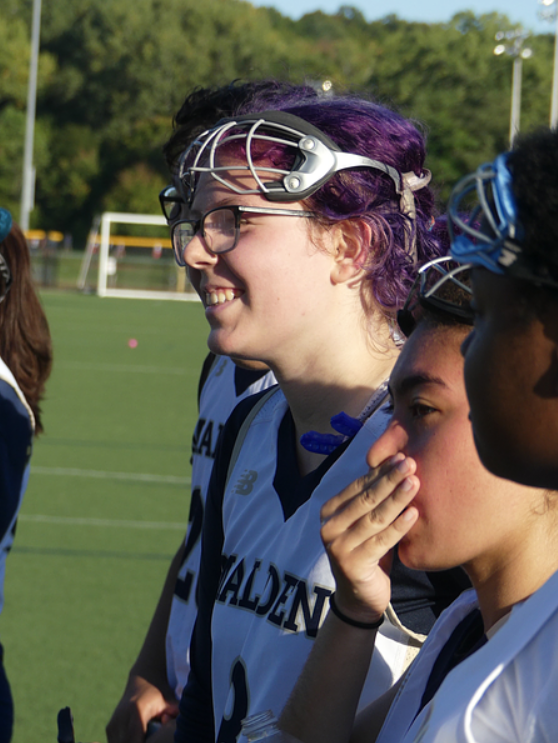 At the beginning of the second half, coaches began to bring up players from the JV team including Wilson Jiang, Daniel O'Toole, Zachary Nedell (O'Toole and Nedell are members of the Blue and Gold), Sandra Tang, and most notably: freshman Ace Showstead (also a member of the Blue and Gold). Showstead expressed that playing on varsity was fun and a good change of pace.
It was also during the second half when Junior Pampam San substituted in for Peyton Lightbody to play as goalkeeper, allowing Lightbody to play as forward. Lightbody ended up scoring the eighth goal of the game, her first goal of the season. San also played exceptionally well, letting in zero goals, in part due to solid play in the back from O'Toole. San was "very proud" following her terrific performance. She usually plays defense, but the coaches have occasionally subbed her in as goalie.
Throughout the third and fourth quarter, there were ineffective offensive actions from both teams. Yet Lightbody still scored the first goal of the second half in the middle of third quarter putting Malden up 8-0. Despite a number of penalties committed by both teams, none were able to take advantage of this and it would not be until the fourth quarter until there would be another goal.
Starting off the fourth quarter, Malden made several advances towards Metro Tech's territory but was not able to score a goal. Metro Tech was also unable to score with the Malden defense holding off any attempts by them. Towards the end of the game, Malden made another effort of advancing towards their opponent's goal and they were successful. Players began passing the ball to each other with senior Wilson Jiang making a tight pass to sophomore Kyle Huang who managed to score the last goal of the game with Malden winning 9-0.
At the end of the game, Junior Sandra Tang said that "it was really hot" and that she thought "this game went by too fast. [It was] a blur." She also added that her childhood friend played for the opposing team. When asked whether or not she felt bad about beating her friend's team in such a commanding manner she replied with a simple no.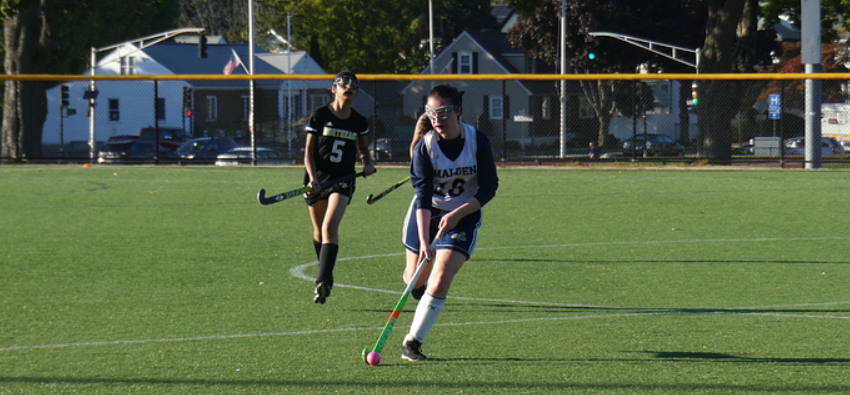 Jiang, who has been spending a lot of time in the gym recently, mentioned that he has been running and doing cardio frequently and says this makes him "faster than most people" but added that he is held back by "lack of skill." Specifically, Jiang hopes to improve his ball handling skills which he says is "not in [his] nature."
"We won. We [do not] win very often so winning feels good." stated Senior David Flores about how he felt after winning their second game of the season. He explained further that the team did pretty good as a whole but there are definitely improvements needed to be made. He thought that communication and footwork was a priority. It was mentioned that the team had a few new players substituting in and with more practice they can improve and perform better.
Motivated by their dominant win, Landaverde hopes that the team can capitalize on this, win more games, and qualify for states. Last year, the team finished with a 7-7-1 record and qualified for states. Unfortunately, they were not able to make it past the first round. A winning mentality was what helped them reach states last year, revealed Landaverde. After the game, Landaverde expressed that although he was not satisfied with his playtime, he is determined to work harder for the team.
Lyra Gold dribbles past multiple defenders. Photo by Nathan Dean.

Kyle Huang dribbles the ball around a pesky referee. Photo by Nathan Dean.

Ace Showstead attempts to force the ball through Metro Tech defenders. Photo by Nathan Dean

Wilson Jiang attempts to dribble through a defender. Photo by Nathan Dean.

Sandra Tang dribbles the ball. Photo by Nathan Dean.