The Holiday Season is approaching, and as soon as Thanksgiving is over the Christmas decorations are brought out. The thought of Black Friday sales and Holiday deals are on many people's minds around this time of year, but there is something that most of us do not really take the time to think about. What are you actually going to buy for friends and family? What do you want to receive this year?
Do you ever wake up in the morning and realize you forgot to charge your phone overnight? If you are looking for a gift for any guy or girl who has a smart-phone, or if you are wondering what to ask for, a Mophie case is the perfect gift to solve all of your problems. The Mophie Juice Pack is a case that charges your smartphone, in case you always forget to do it yourself.
If you do not want to buy the Mophie Juice pack, considering that it can be a bit pricey, an alternative is a portable charger. You can take them anywhere, whether you are traveling or just going to school. It is also getting colder and colder as the days go by, so what is a better gift than touchscreen gloves?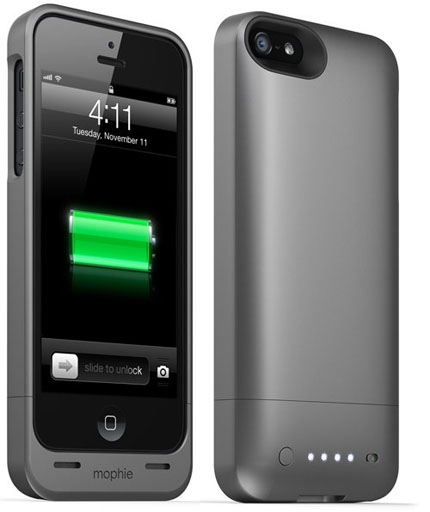 As most of us already know, old and vintage things are making a comeback. One of these things is a Polaroid camera. You can find these at Best Buy or Urban Outfitters. Polaroid Cameras are great for capturing family moments during the Holidays, or for capturing summer memories later on this year.
Speaking of Polaroids, did you hear about one of the hottest new albums of 2014? You can pick up the CD at Target, which includes copies of Polaroid Pictures of Taylor Swift. If you like pop- music, you also might want to pick up the latest CDs by One Direction, Sia and many others.
Everyone knows "America runs on Dunkins," especially New England, and most of us are usually rushing to Dunkin' Donuts in the morning. For all the coffee fans out there, you might want to think about asking for/buying a Starbucks or Dunkin' Donuts gift card. This is the
perfect and simple present for a friend who cannot live without their daily cup of coffee. Also, both Dunkin' Donuts and Starbucks sell reusable coffee cups, which is an affordable and easy gift to buy for a coffee-lover. 
If you are stumped on what to buy for your boyfriend, brother, or guy friend, the first thing to think about is their hobbies/interests. If you are shopping for a sports fan, or if you are one, you might want to buy/ask for some sports tickets. Another great gift is sports apparel or video games which are always a great gift for guys.
Instead of just buying clothes for your mother, sister, girlfriend, or friend this year, buy them something unique. A perfect gift for any girl that is looking for jewelry, a great place to go is Alex and Ani. The store has a wide selection of charm bracelets, necklaces, earrings and rings. Another great place to go is Lush Cosmetics. Lush sells natural products from hair shampoos to soaps, many of which already come packaged with various products and ready to purchase if you do not know what to pick out.
Lastly, what do you buy for your parents? If you are not a fan of homemade gifts, there are actually a lot of things that you can buy for your parents. Mothers will love something simple like candles from Yankee Candle. Also, Moms really appreciate a simple things so a unique decoration for the house would also be a good gift idea for her. If you are wondering about something to buy for your Dad, consider something that he really needs. Maybe he needs a new wallet or a new watch which are both useful and are a everyday necessity.
So for this Holiday season, it will help if you planned what you were looking for before you go shopping. Remember to make sure that you know what everyone likes before buying something for them, but do not stress too much over buying gifts and maintain that holiday spirit.